Discover a World Class Workout Nirvana
In Mo Rewards Program
Enter to win our Monthly Resort Stay Giveaway!
Stay motivated and on track with your healthy lifestyle by earning points and redeeming special offers.
Earn points for signing up (40pts), checking in (2pts), referring friends (250pts) and even for your birthday (40pts).
Redeem your points for merchandise, club services, events, attractions, movie tickets, hotel and restaurant discounts, or other exclusive deals.
Easy to sign up and IT'S FREE! You can even win a 5-night tropical resort stay by participating in our monthly giveaway on our social media.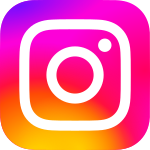 SIGN UP FOR OUR REWARDS PROGRAM

Where Fitness Is A Resort
Internationally acclaimed and locally voted Chico's best health club for 29 years and running.