10 Boutique Fitness Studios
An adrenalizing haven. A circular orbit of weight rooms, studios and outdoor lifting hubs set to embolden results and personal records. Thoughtfully curated and creatively crafted. Every detail is designed to maximize your enjoyment and drive your performance. Dramatically setting a new standard for the fitness scene.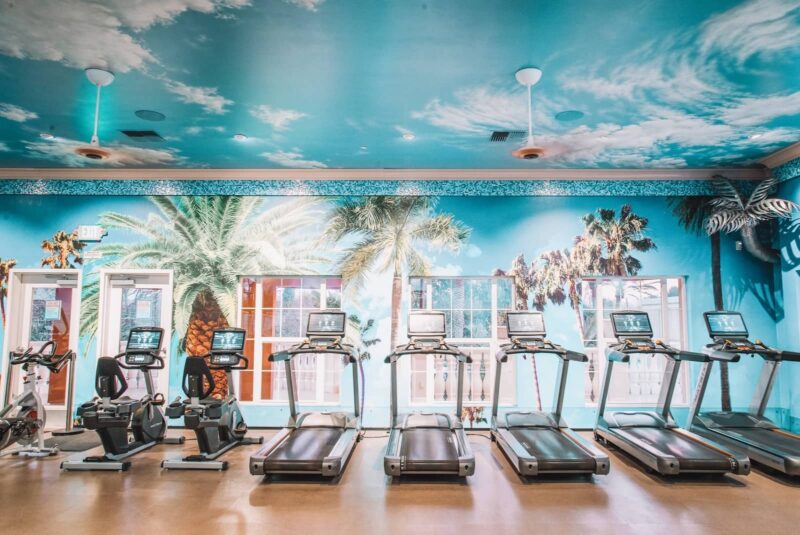 A Tantalizing functional fitness studio
Inspired by views of Hollywood, tropical beaches and date palm trees from a 2nd story perspective.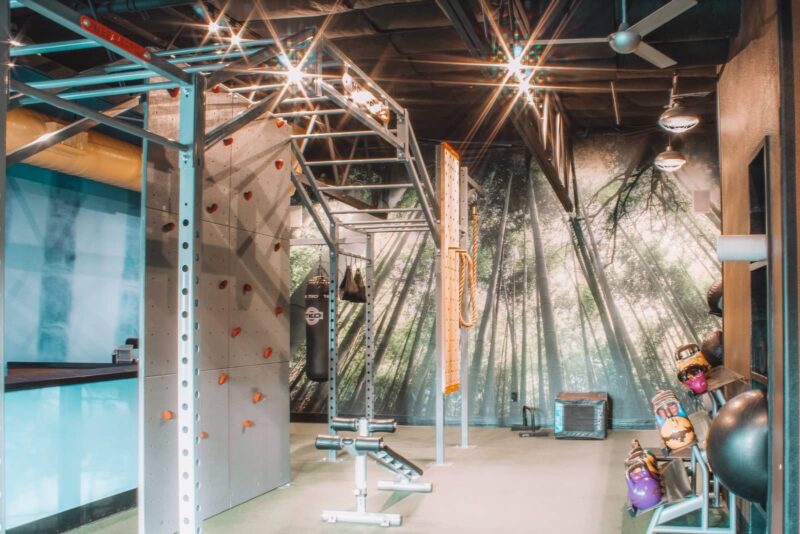 This two story bamboo-rainforest styled studio is equipped with kettlebells, dumbbells, climbing rigs, plyo boxes, boxing bags and smith machines.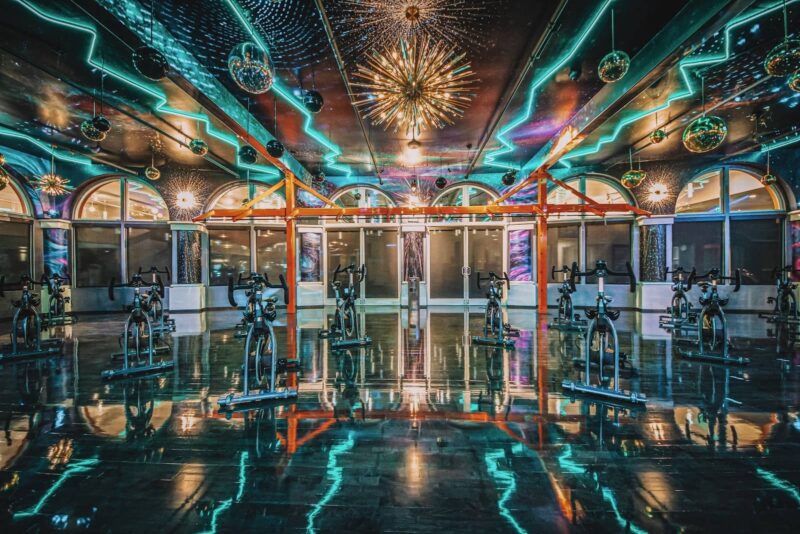 Splendorous. Showstopping. Blissful.
Travel through outer space on our new Stages spin bikes, in a sanctuary emolded with 49 disco balls, asteroids, lasers, black lights and neon strip lighting.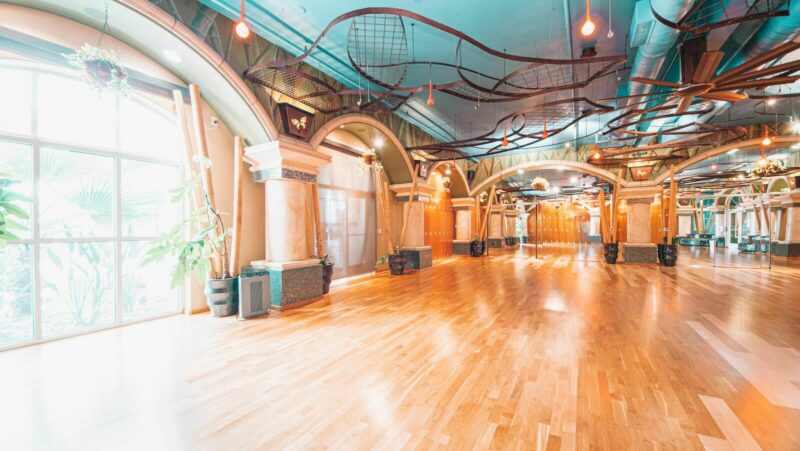 Serenity. Elegance. Tranquility.
This "must see" boutique studio showcases bamboo walls, bronze sunray ceiling and numerous local artisan crafted features including mosaic tile art, butterfly sconces, stained glass, murals and much more.

4.
Butterfly Mecca Yoga Studio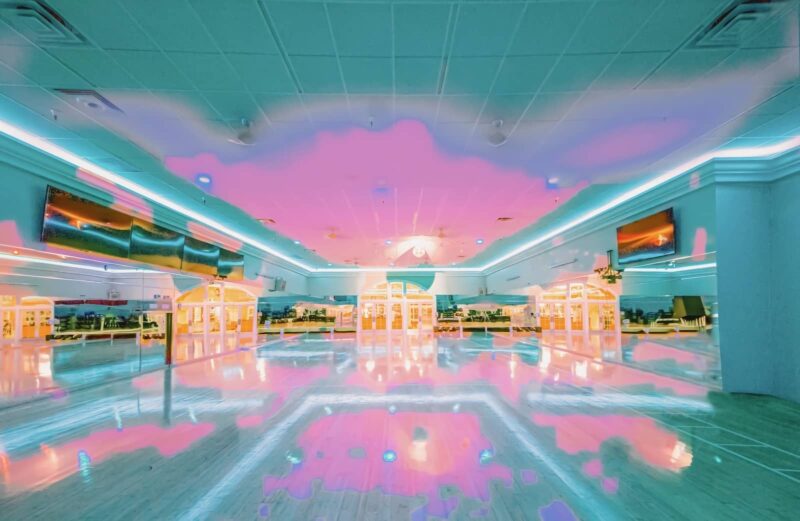 Pristinely clean and completely remodeled. This stunning studio features shock absorbing bamboo flooring, luxury linear illuminations, colored DMX dance lighting and a gigantic 42" disco ball. It hosts a plethora of group exercise classes. Don't be shy… when classes are not in session, feel free to utilize the functional fitness equipment, floor agility ladders, NFL combine lines, etc.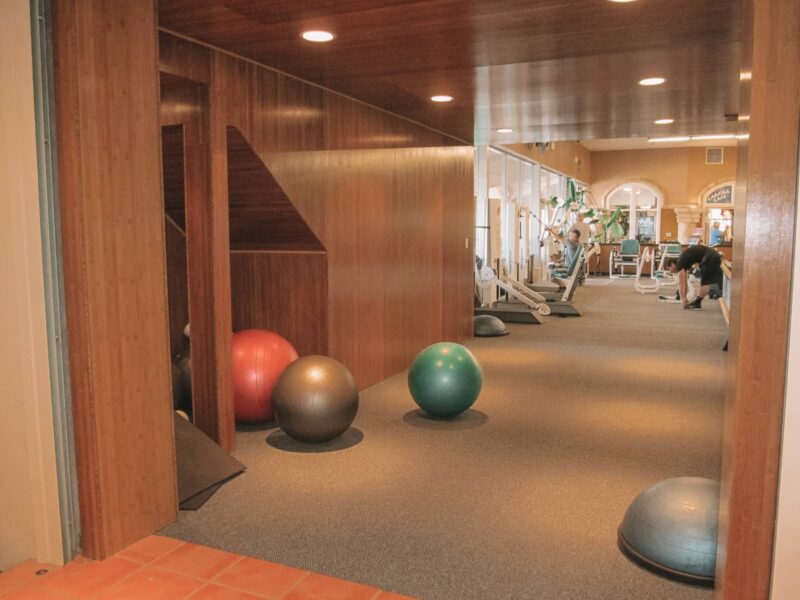 A hidden gem near the Cardio Theater that is perfect for warm-ups, cool-downs, abs and wall workouts. The ceiling and walls are all bamboo wood. Get creative with the stretching machines, ballet bars, foam rollers, flexibility balls, bosu, mats and more.
6.
Bamboo Stretching Studio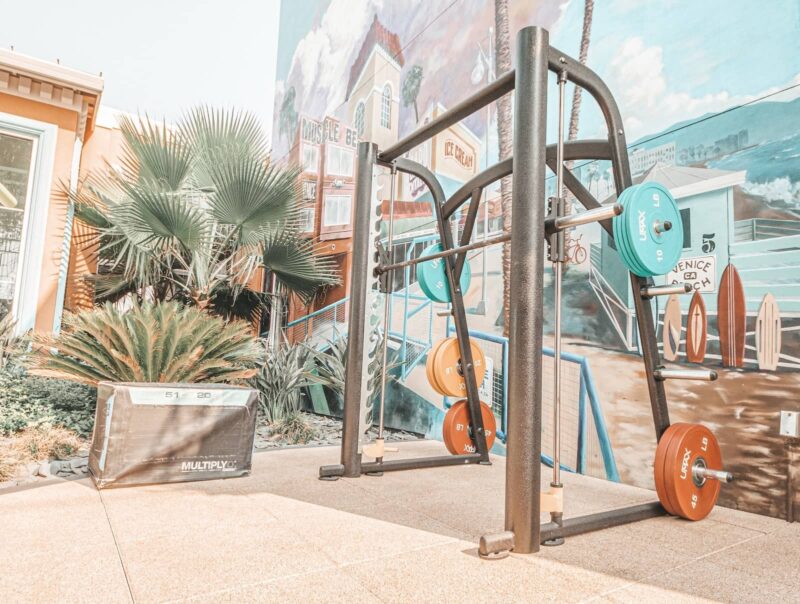 Muscle beach is our outdoor fitness and strength boutique studio. It's a little piece of Venice Beach with a private bench press, smith machine, rhino coated kettlebells, rope climb and climbing rigs. Shirts are optional.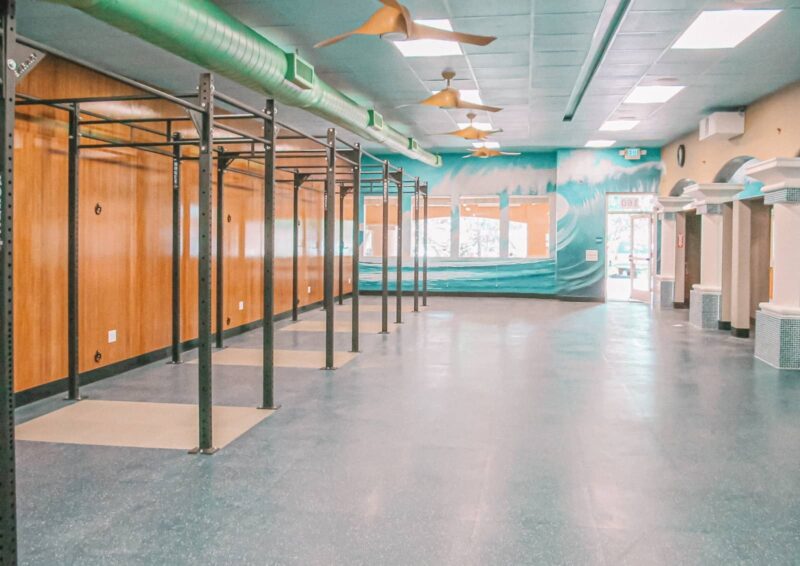 Elite personal trainers. One-on-one training.
Bootcamps. 35+ Personal training classes/week including youth, teen and senior classes.
8.
Personal Training Studio A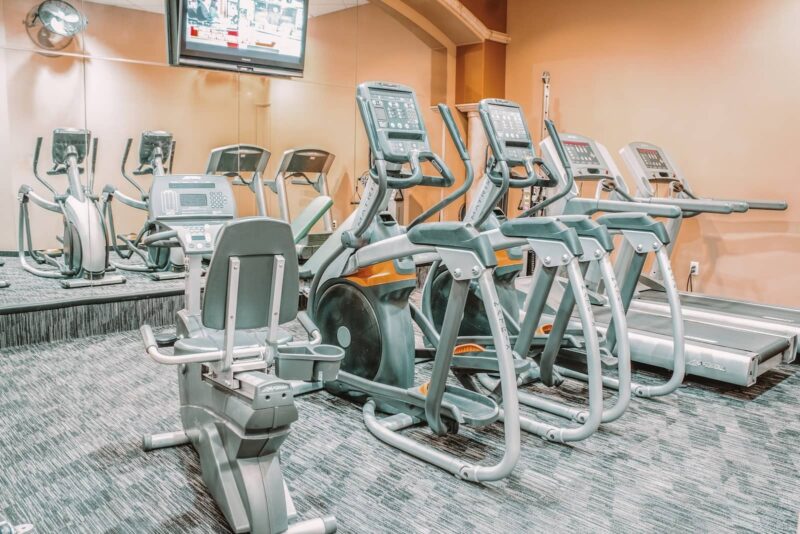 Cardio. Strength. Stretching. Core.
The perfect place for a warmup or an entire workout. Privately located within the women's locker room. Mom can view her child in Kids In Motion, via split screen monitor for complete peace of mind.
We bring imagination & innovation to your fitness journey
Internationally acclaimed and locally voted Chico's best health club for 29 years and running.