It is our mission to provide a more enjoyable life for our seniors by expanding their awareness and involvement in health and fitness. Here at In Motion Fitness, we will help you to identify your health and wellness goals and provide you with the opportunities necessary to help you live a healthier, more active lifestyle. We believe that you are NEVER too old to exercise. Bodies In Motion STAY In Motion.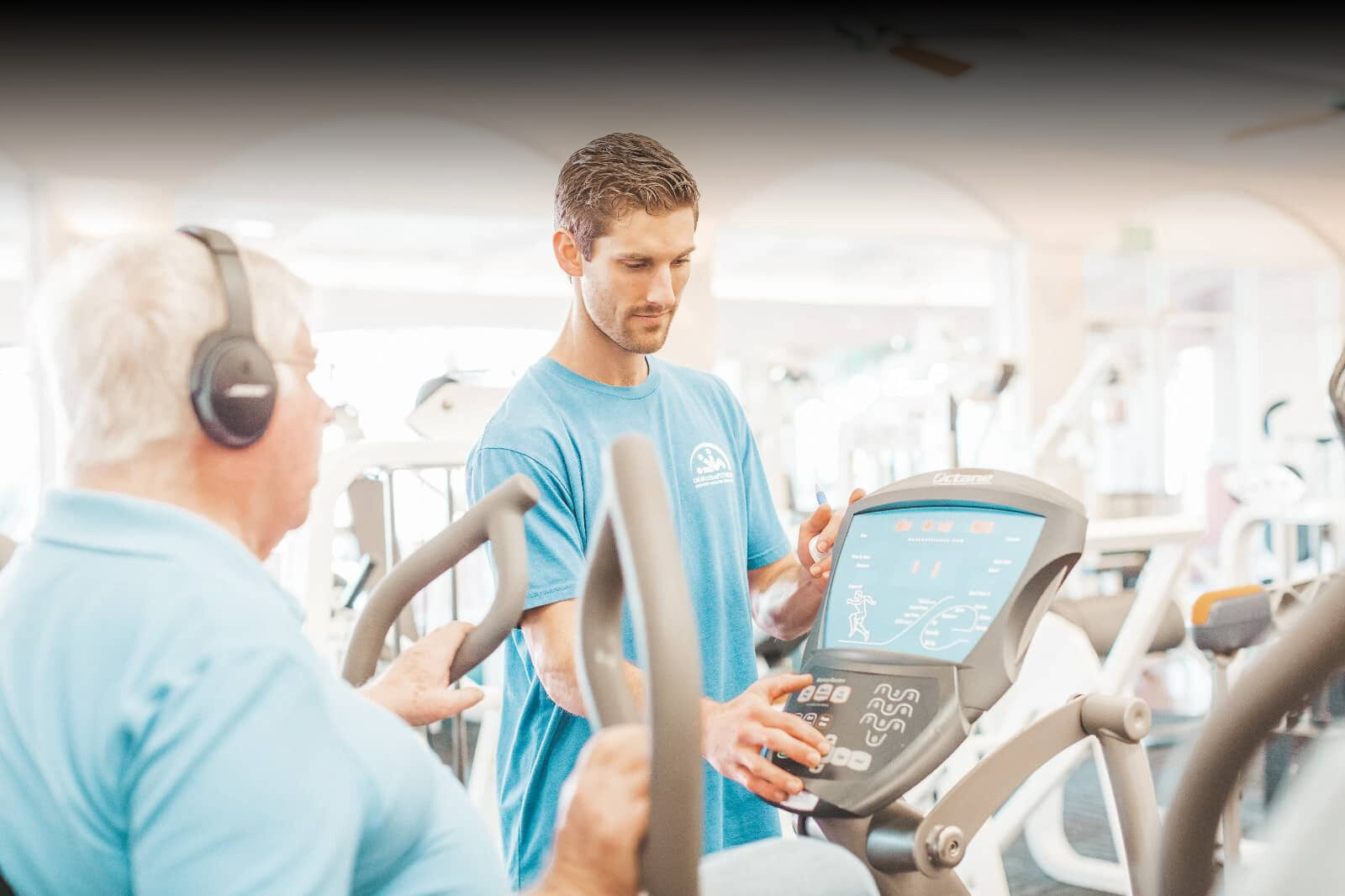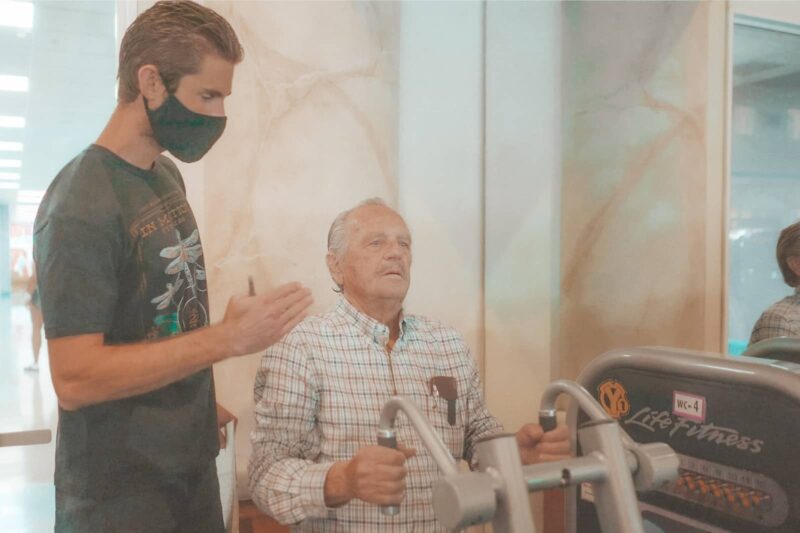 Senior Wellness
Monday | Wednesday | Friday
8:15am-1:00pm
Our senior wellness program is designed for everyone over the age of 60 including people with: Cardiopulmonary Disease (including heart attack, stroke, hypertension, COPD, etc); / Diabetes / Joint Replacements / First time exerciser intimidated by equipment or exercise in general / Seniors looking for extra motivation, accountability and assistance. After a consultation with our Exercise Physiologist, you will be eligible for the Fitness Floor Program located on the West Wing at In Motion that includes:
An individualized fitness program based on medical issues and personal goals.
Workouts are in a group setting which is social but your workout is independent under ongoing supervision on the equipment located on the West Wing.
Our educated staff will help you progress safely and effectively and will be available to help answer questions and provide assistance as necessary.
Ongoing supervision provides accountability and motivation.
Being a part of Senior Wellness provides a social outlet while being proactive in living a healthier lifestyle that incorporates more movement and exercise.
Senior Challenge
Tuesday and Thursday:  10:15am-11:00am in the Personal Training Studio
If you have mastered the Senior Wellness Program and are ready for the next challenge, this personal training class may be for you! Your mind, body, balance and agility will be challenged in this fun interval training class. Take your fitness to the next level!
The water is an amazing modality for exercise, offering resistance from the water without the pull of gravity. There are adult only designated water walking/swim times where you can exercise independently and there are a variety of fun aqua aerobics classes to choose from!
Serene. Powerful. Life Changing.
Choose from Gentle Yoga, Gentle Flow Plus Meditation, Chair Yoga and Tai Chi. Find the right fit to work on your balance, flexibility and full body movements.
Our senior friendly classes are designed to offer you a variety of class options so you can find the right fit for your interests and physical ability. These classes are a great way to get moving, meet some new people, and workout with a group under the guidance of an instructor.
Senior Friendly Equipment
Every body comes with different issues, needs and abilities. In Motion Fitness has a wide-range of strength and cardiovascular equipment for you to choose from so that you can find what works best for your body!
For cardiovascular exercise you can choose from our Nusteps, upright and recline bikes, treadmills, rowing machines, standing and seated Octane elliptical and more!
For strength training we have a lot options and you can choose from a few different lines of strength equipment:
Our Lifefitness equipment is the primary equipment used for Senior Wellness and is very user friendly with no adjustments outside of choosing your resistance.
Our new line of Matrix equipment is also a great circuit on the main fitness floor. It is user-friendly with simple adjustments and small weight increase increments.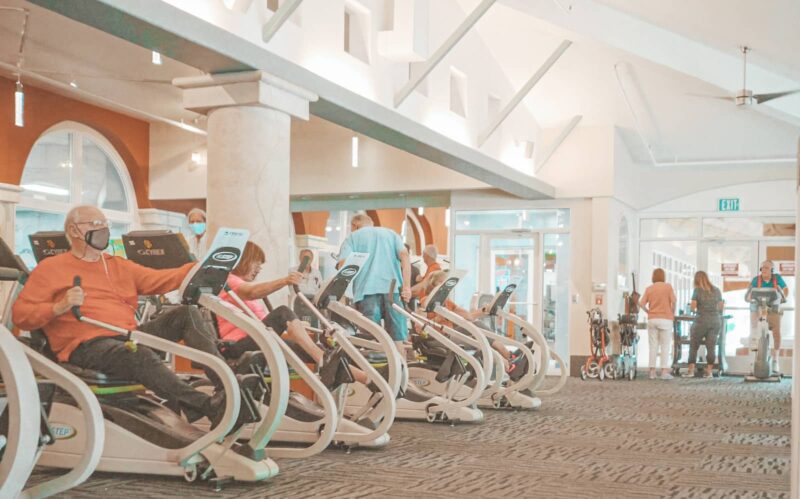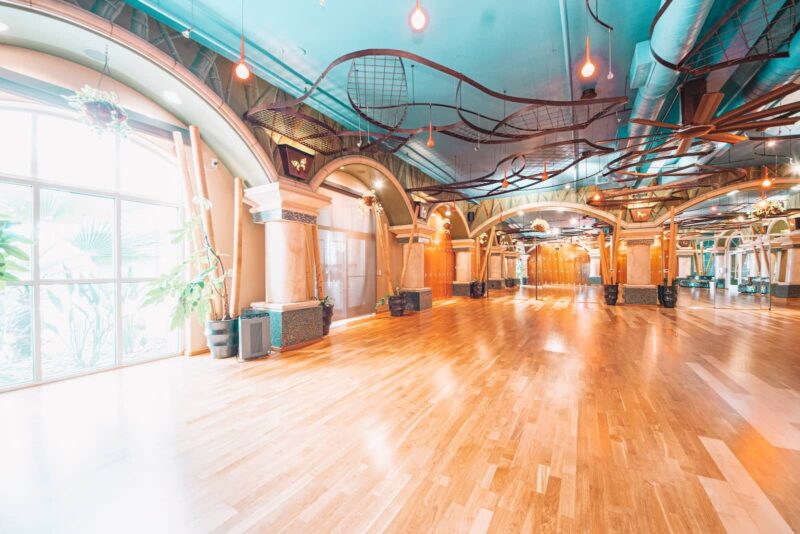 Blue Zones
A blue zone is defined as a place where one can decompress and connect with that which is most meaningful. In Motion Fitness provides their members with several blue zones throughout the facility. Visit the Bamboo Stretching Room, Skyroom Tower, our unique Butterfly Yoga Mecca, Southside Fitness, Muscle Beach, the Women's Only Area, the outdoor Rose Gardens, and the Gorgeous Waterfall to relax and escape from life's troubles.
Sign Up for Senior Wellness Today
Call or email Stephanie Nay

Snay@inmotionfitness.net
530-343-5678 ext. 108
We bring imagination & innovation to your fitness journey
Internationally acclaimed and locally voted Chico's best health club for 29 years and running.