II. Photo Gallery
Welcome to the Fitness Resort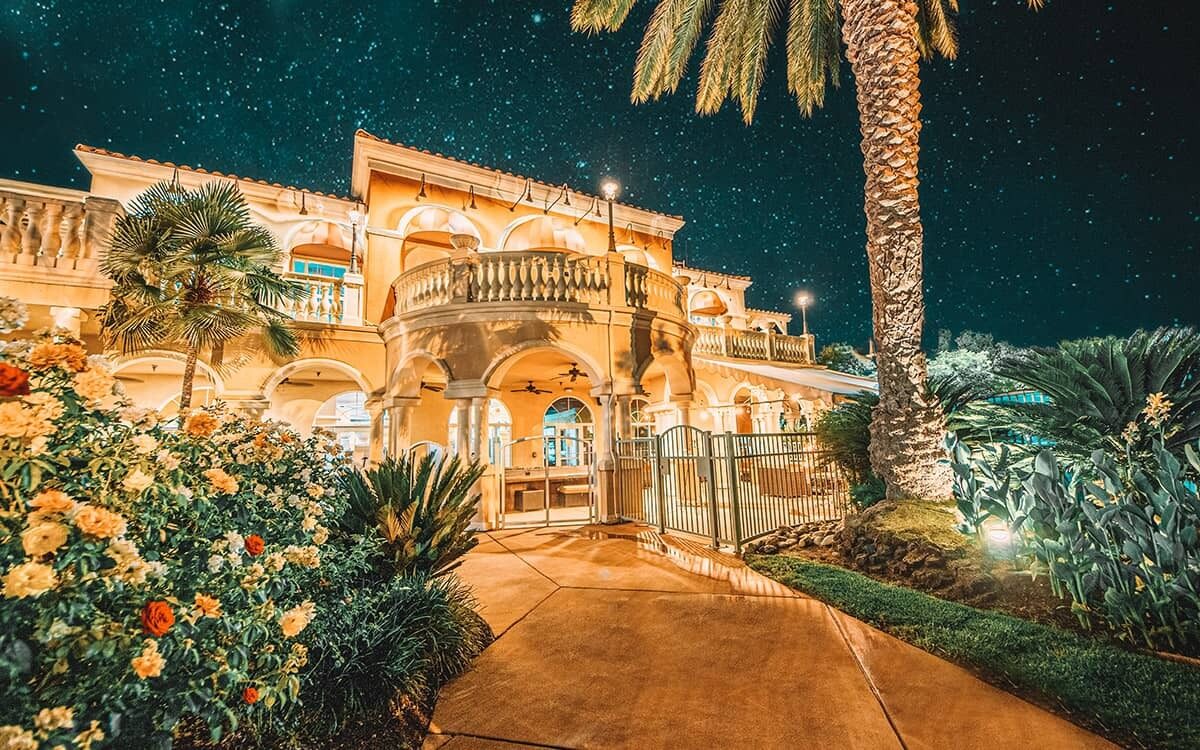 In Motion is a majestic 6 acre Mediterranean resort.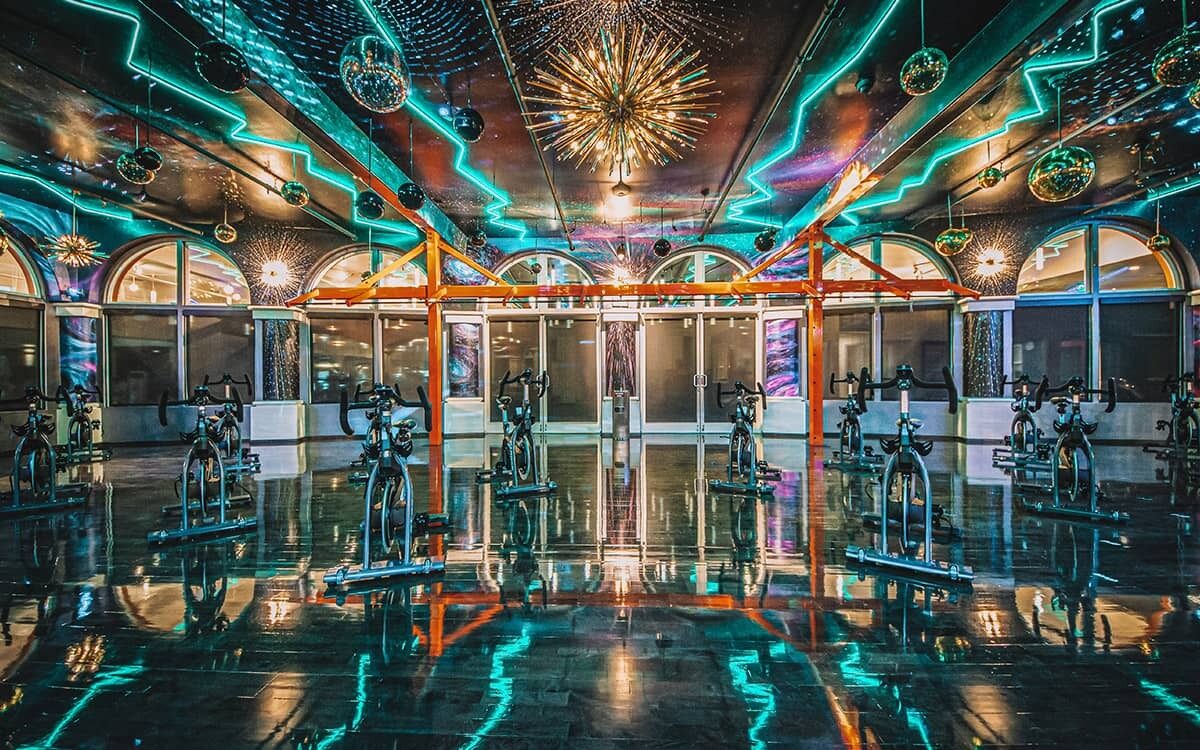 Exhilarating. Uplifting. Evocative.
A near-mythical Mediterranean Fitness Village Ambiance.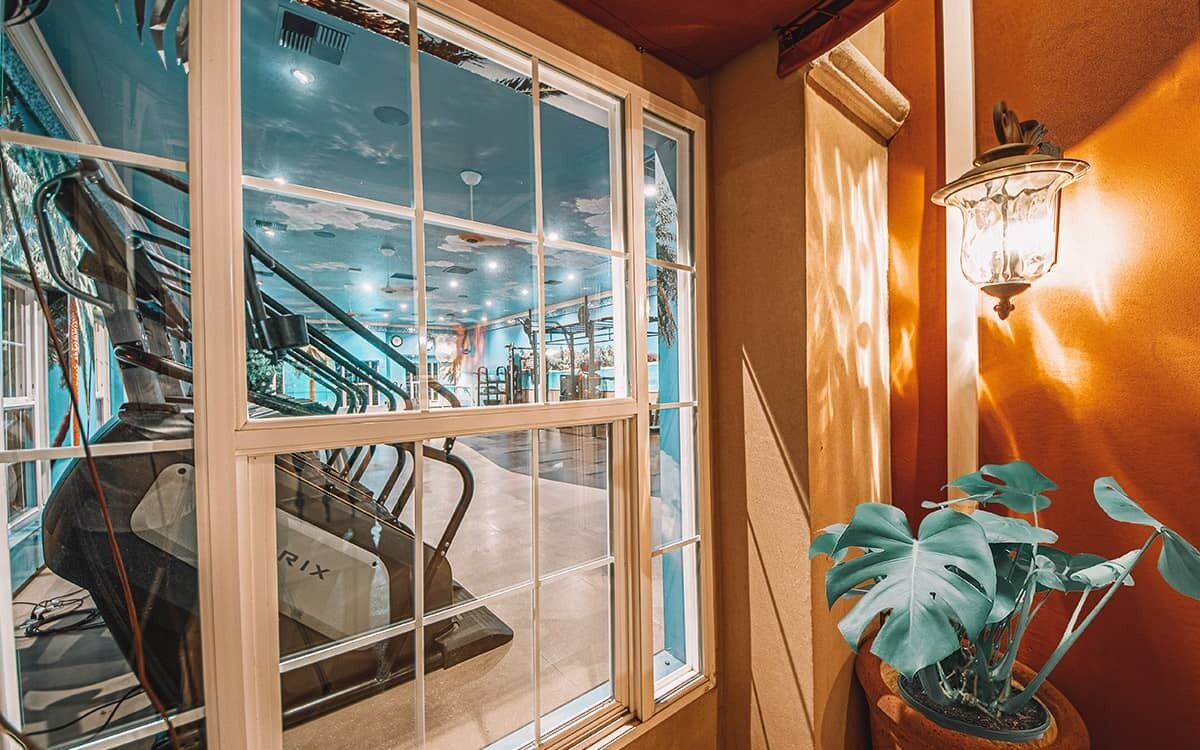 Exterior View of "The Sky Room"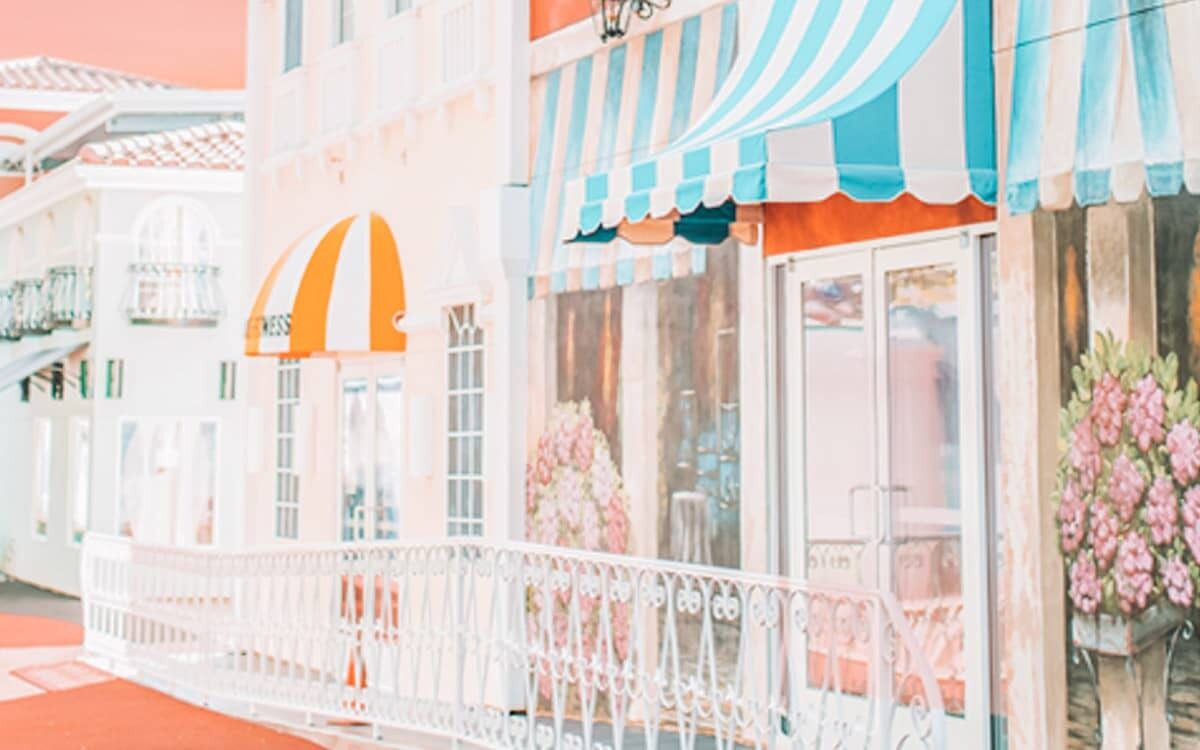 The Art of Fitness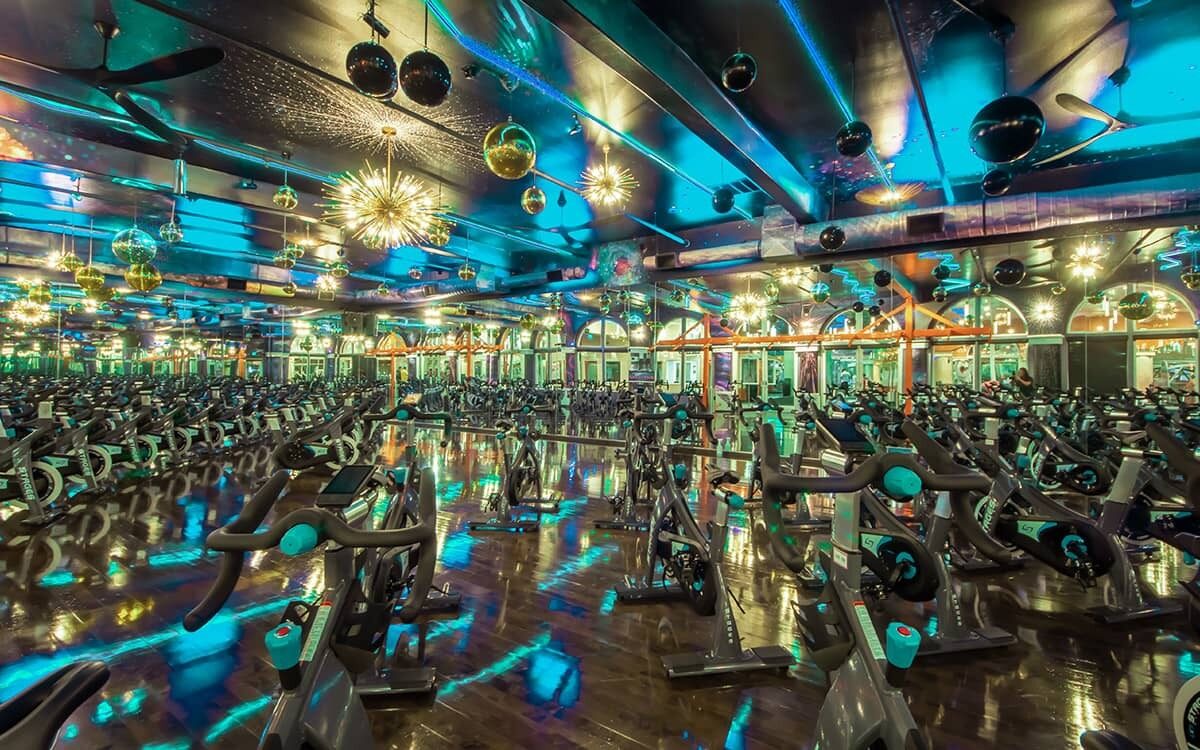 Ten Intimate Boutique Studios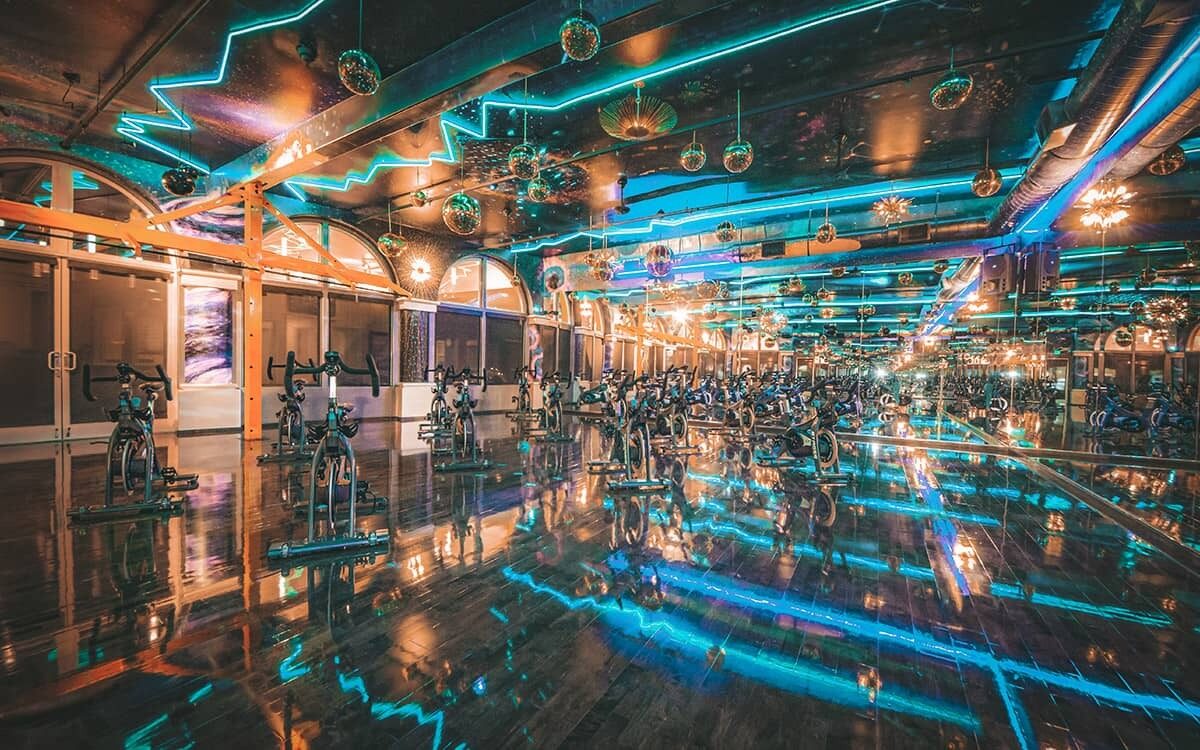 Galaxy Cycle Studio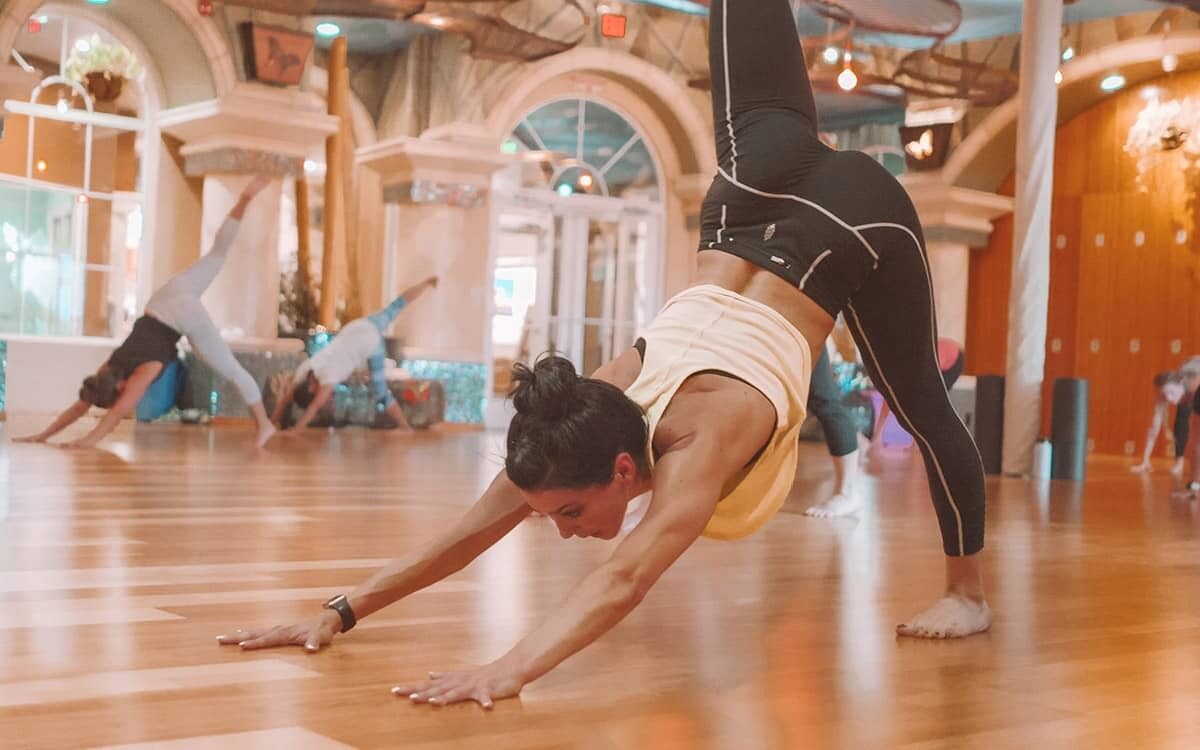 Legendary Selection of Group Exercise Classes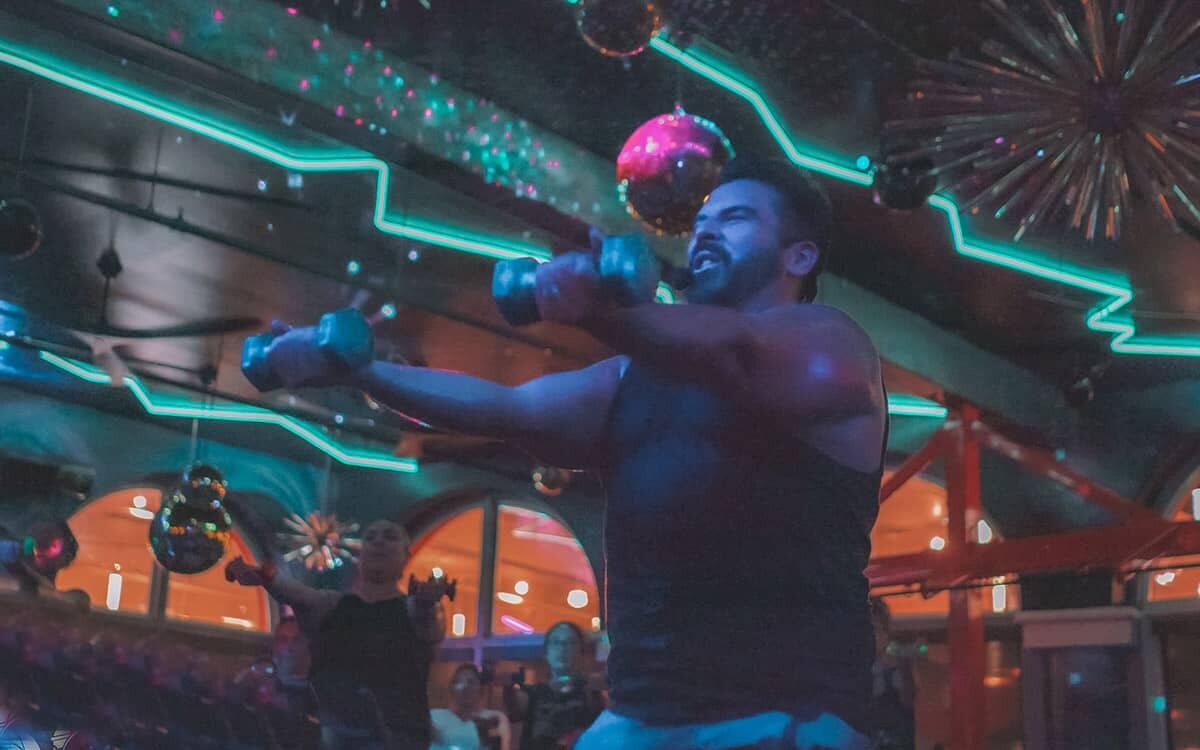 Over 400 Free classes per month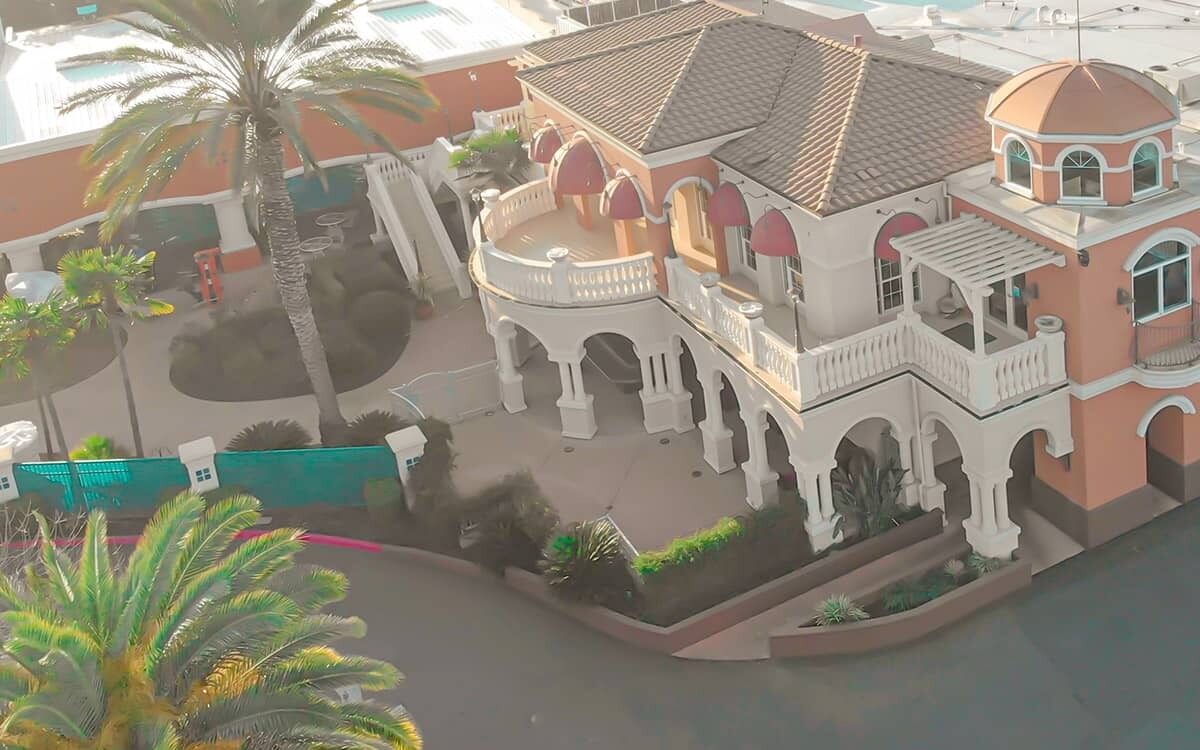 Circular campus of indoor and outdoor studios, pools, running track, etc.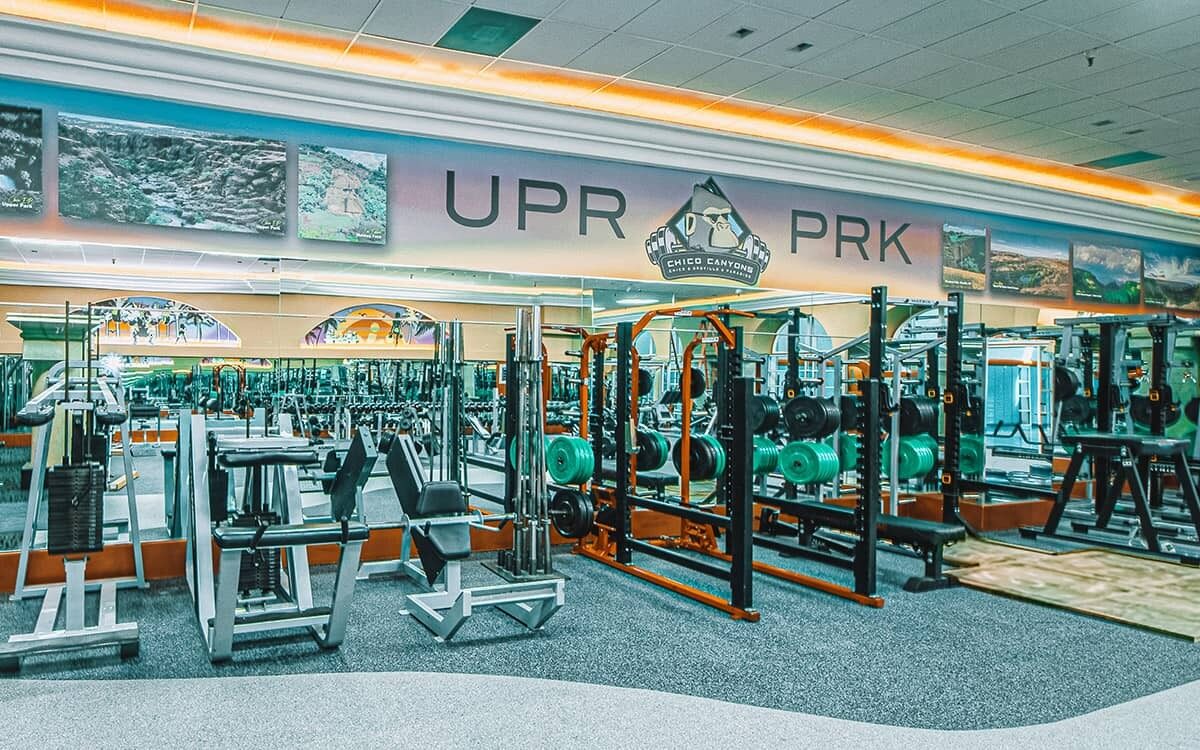 Mega Fitness - 10 Strength Training & Cardio Areas
Main Free Weight Room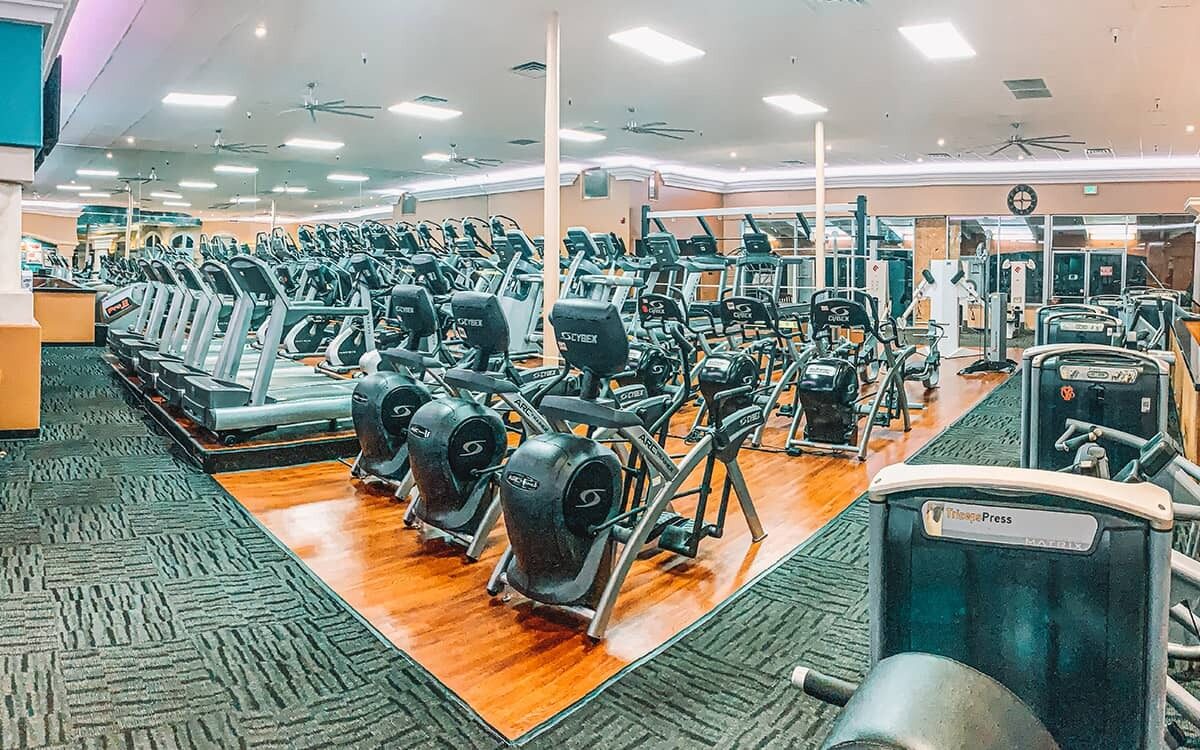 Cardio Theater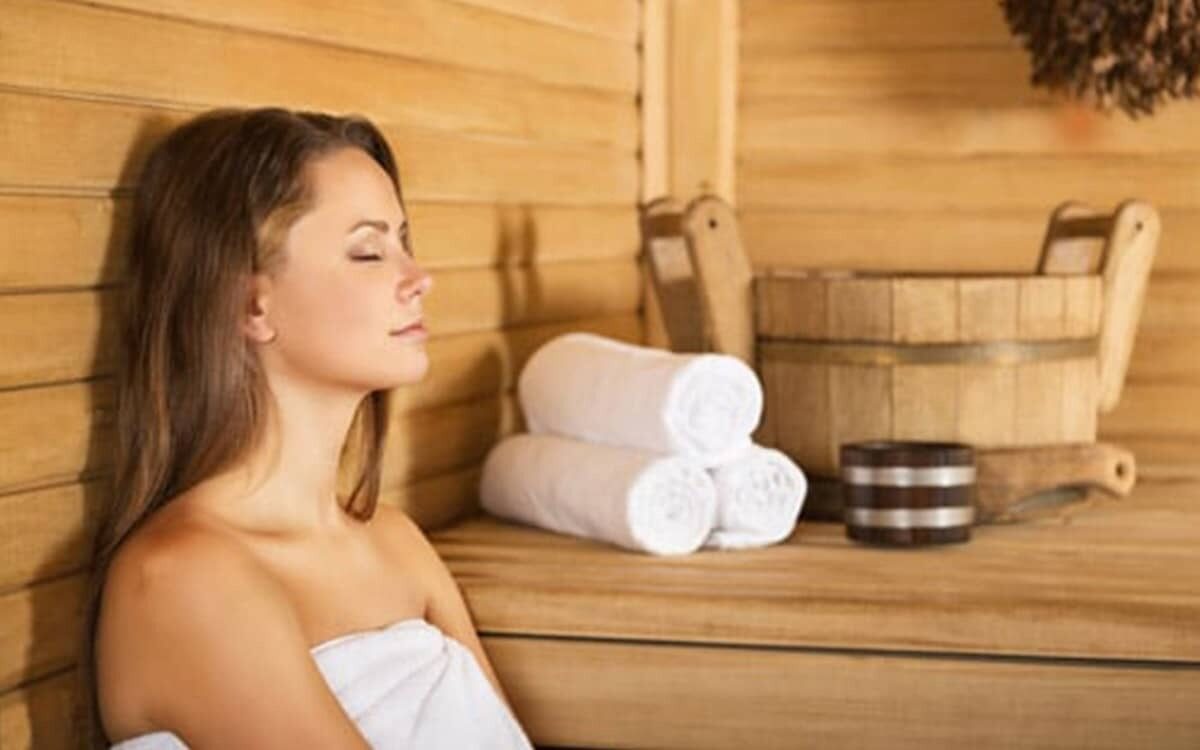 Luxurious Amenities Abound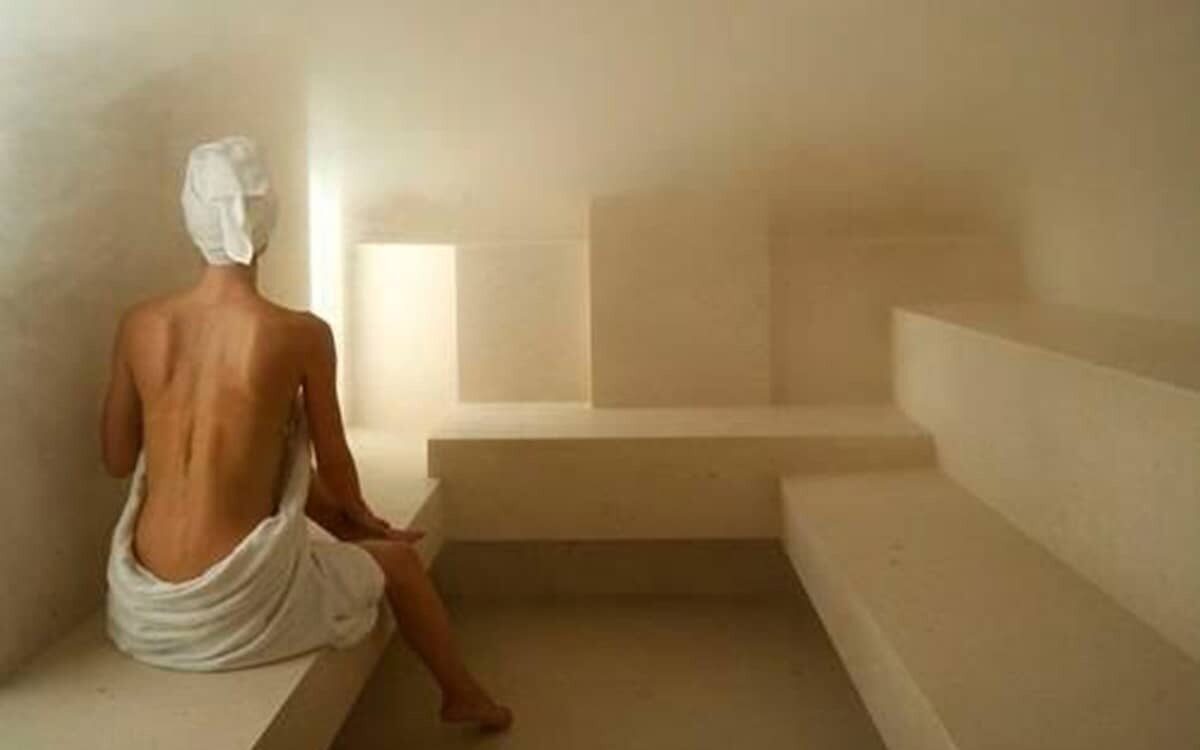 Indulge yourself in steam rooms, saunas, hot tub or day spa services.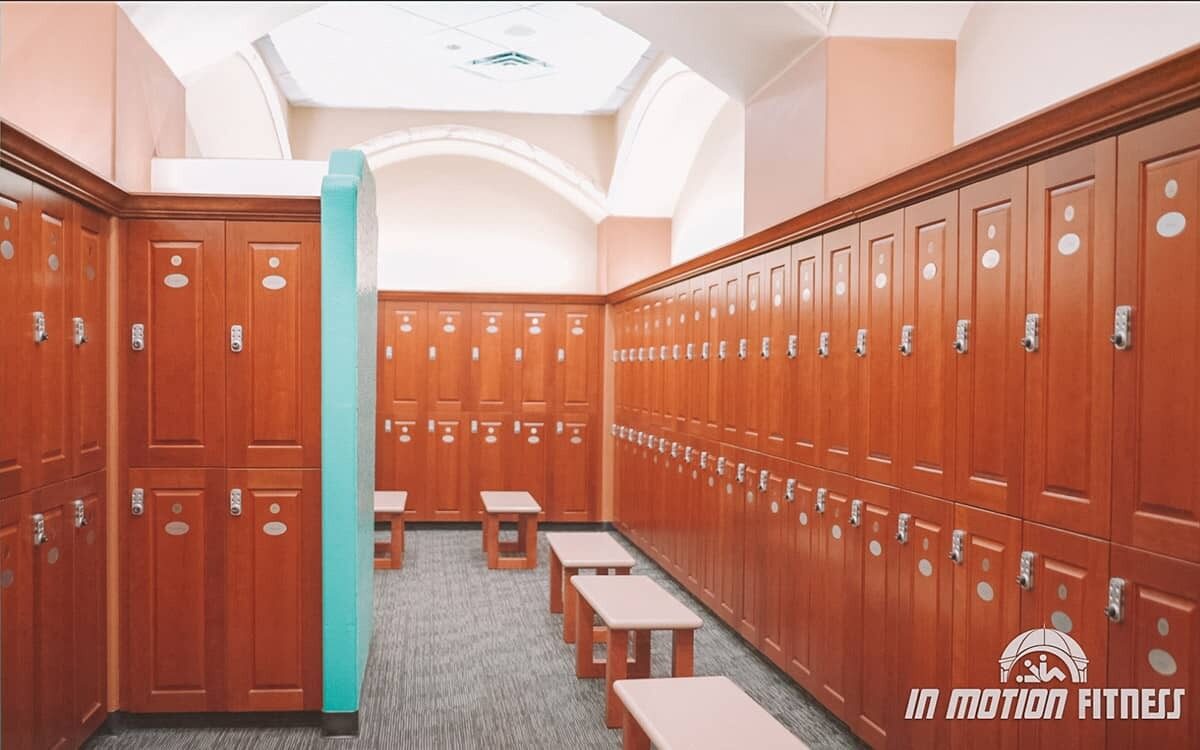 Executive Lockers - Opulent. Exclusive. Private.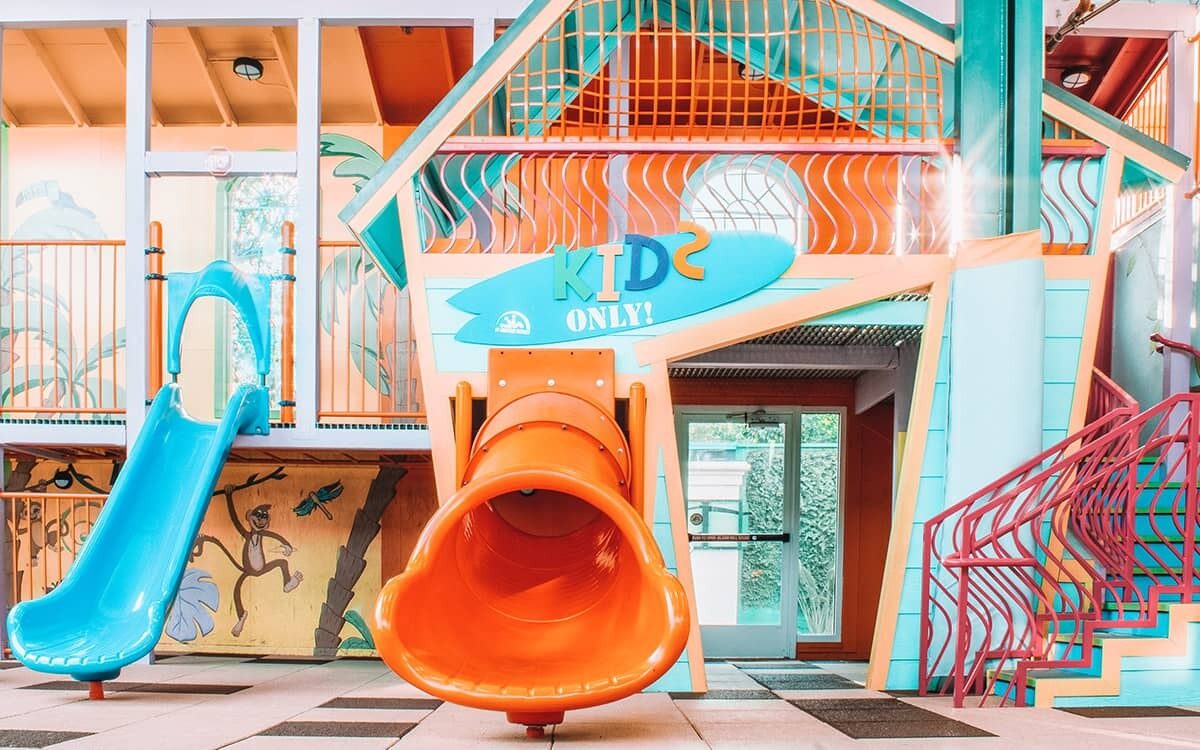 2 Hours of free childcare everyday... ENOUGH SAID.
10 Boutique Fitness Studios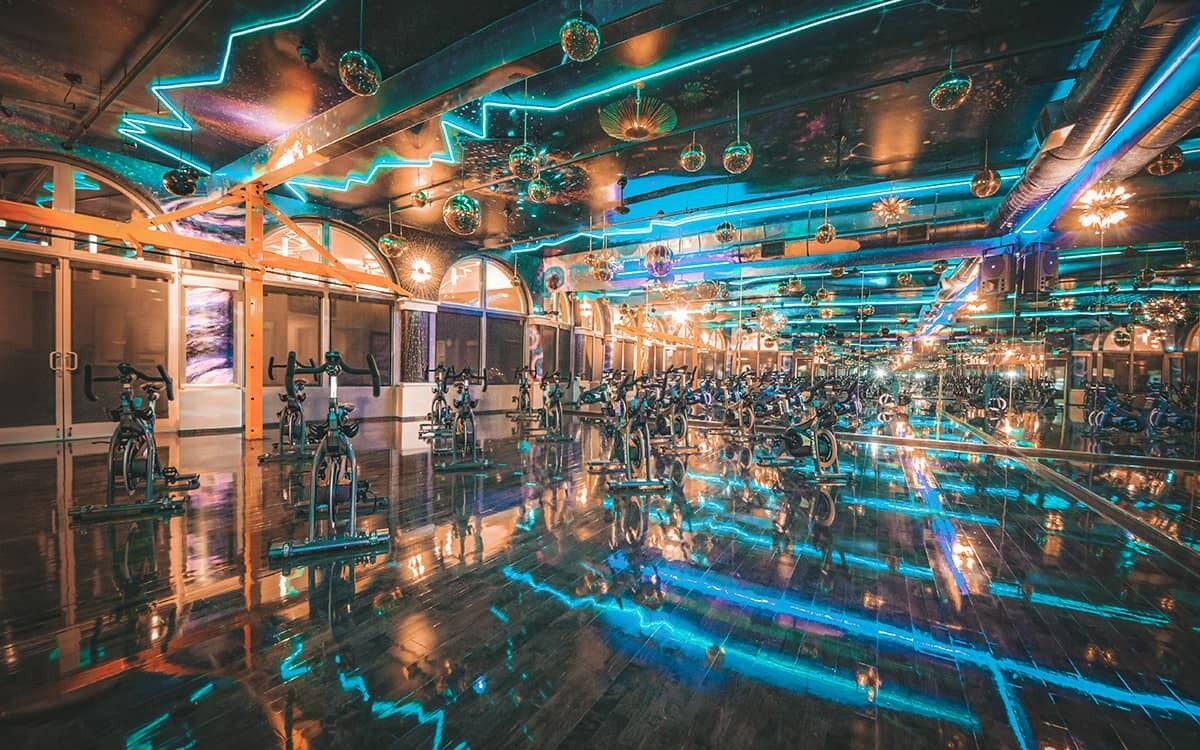 Galaxy Cycle Studio - Unique enticing spaces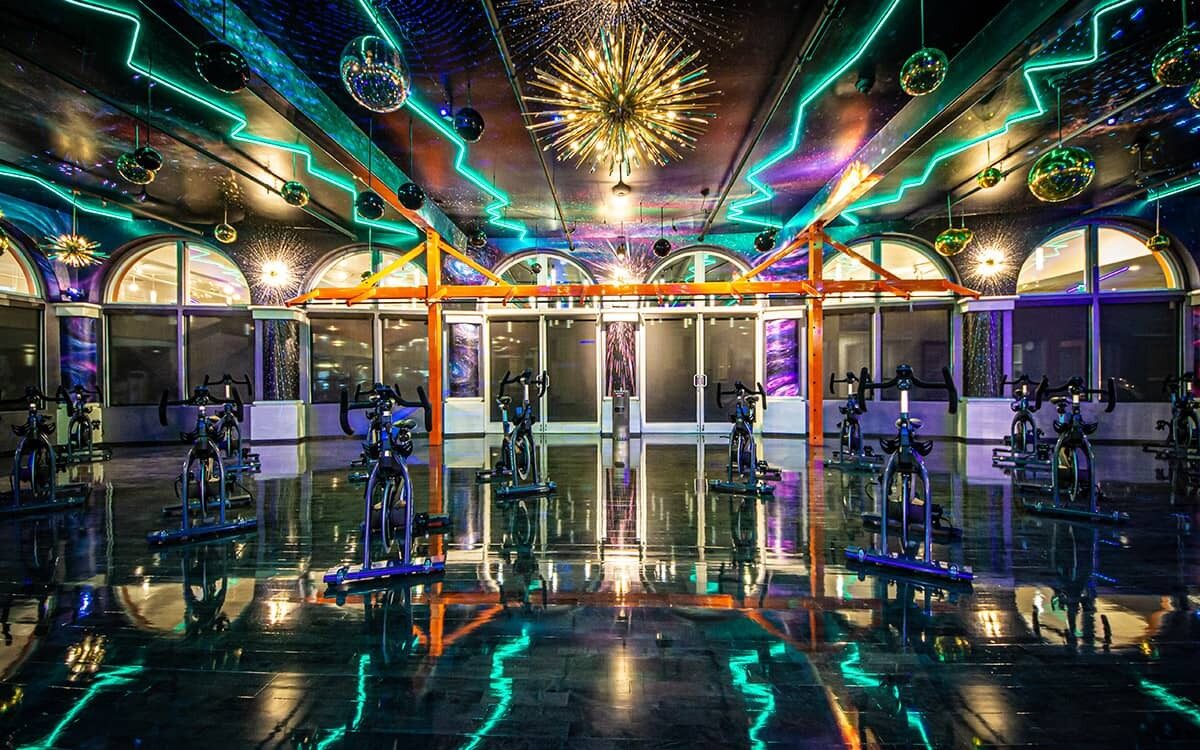 Galaxy Cycle Studio- Splendorous. Showstopping. Blissful.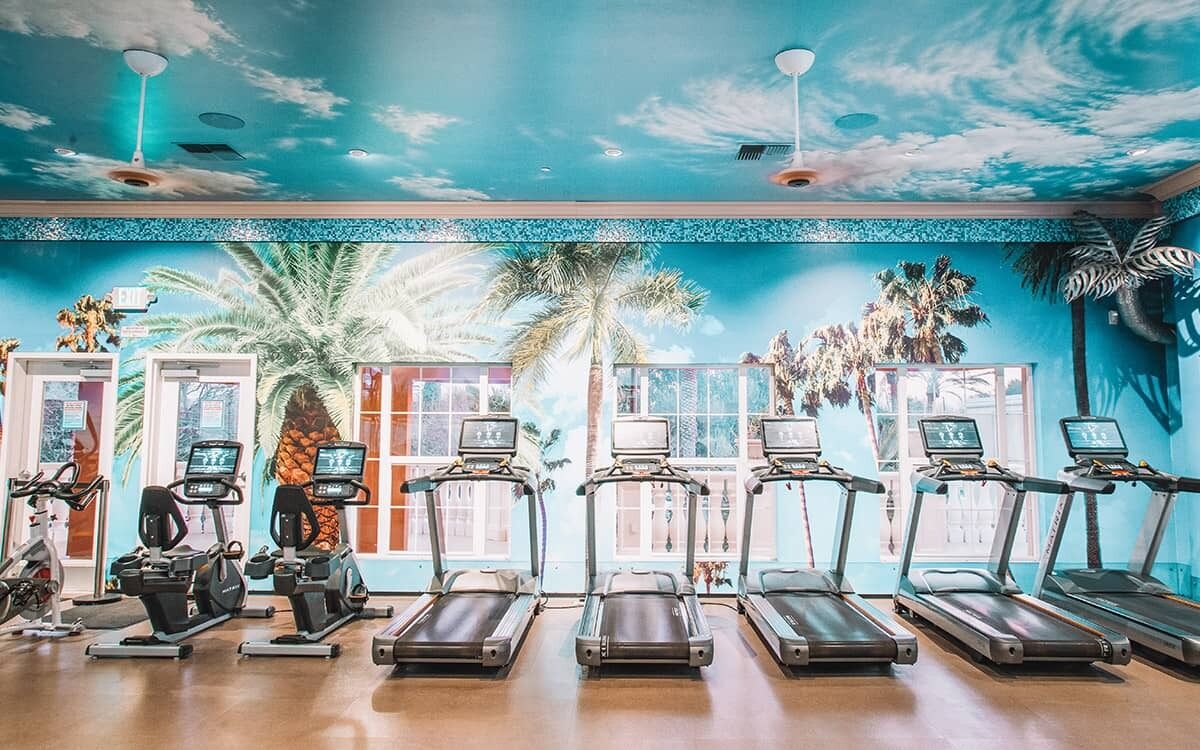 The Sky Room - Thoughtfully curated and creatively crafted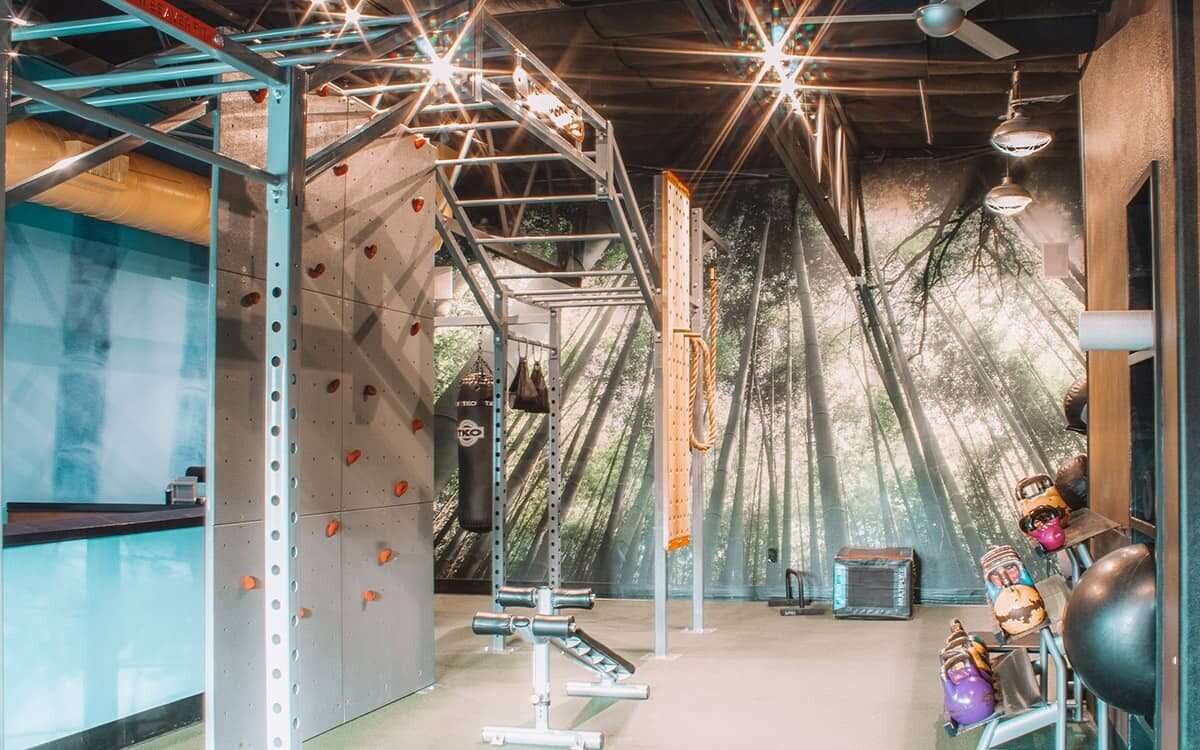 Southside Fitness - A two story bamboo-rainforest styled studio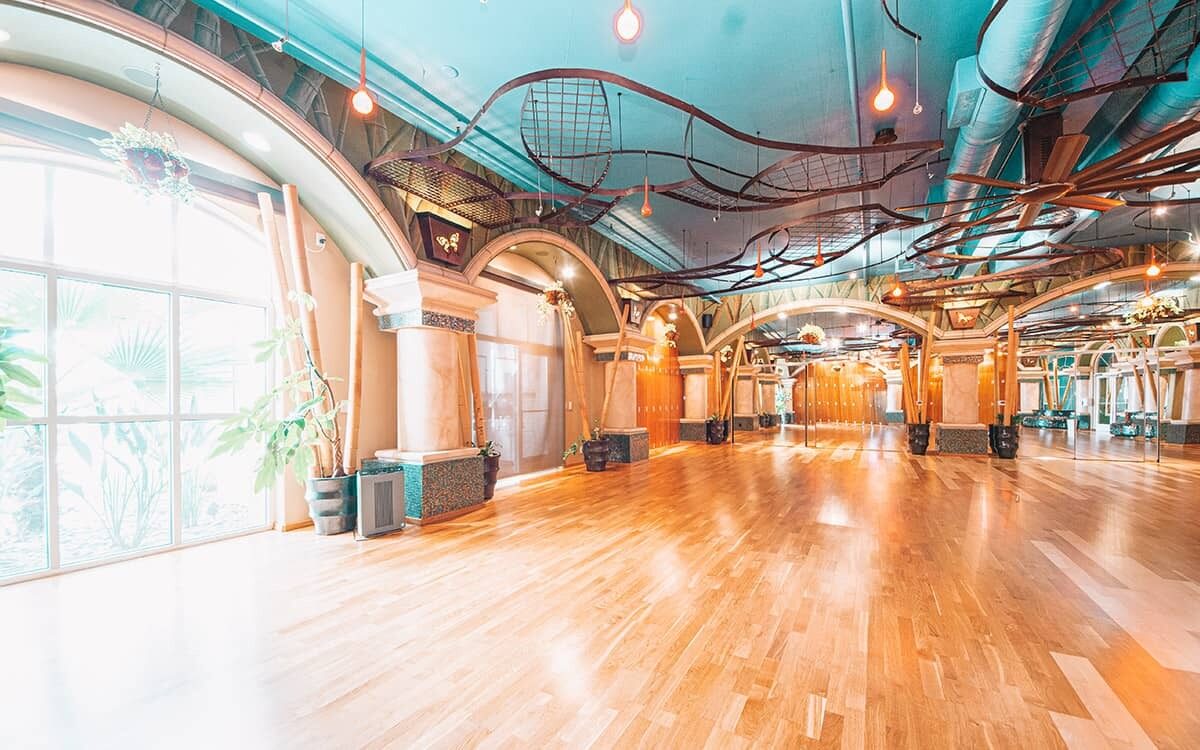 Butterfly Yoga Studio- Serenity. Elegance. Tranquility.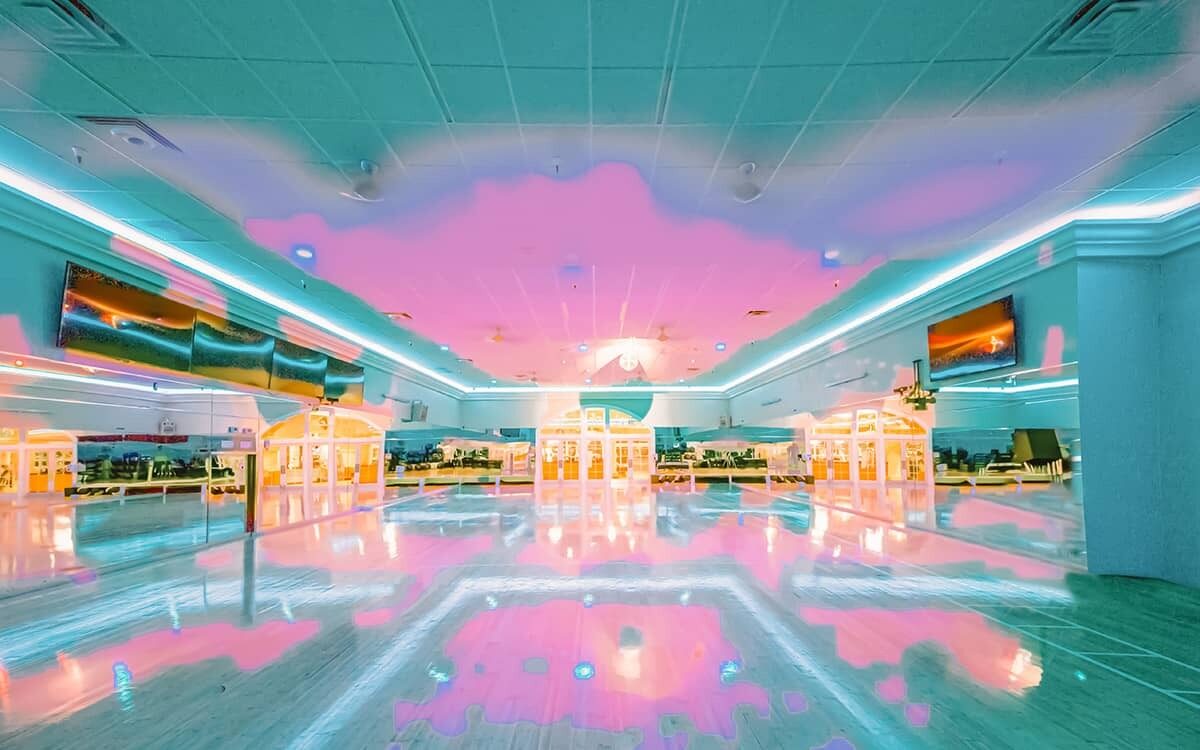 Gold Studio - Pristine, clean & completely Remodeled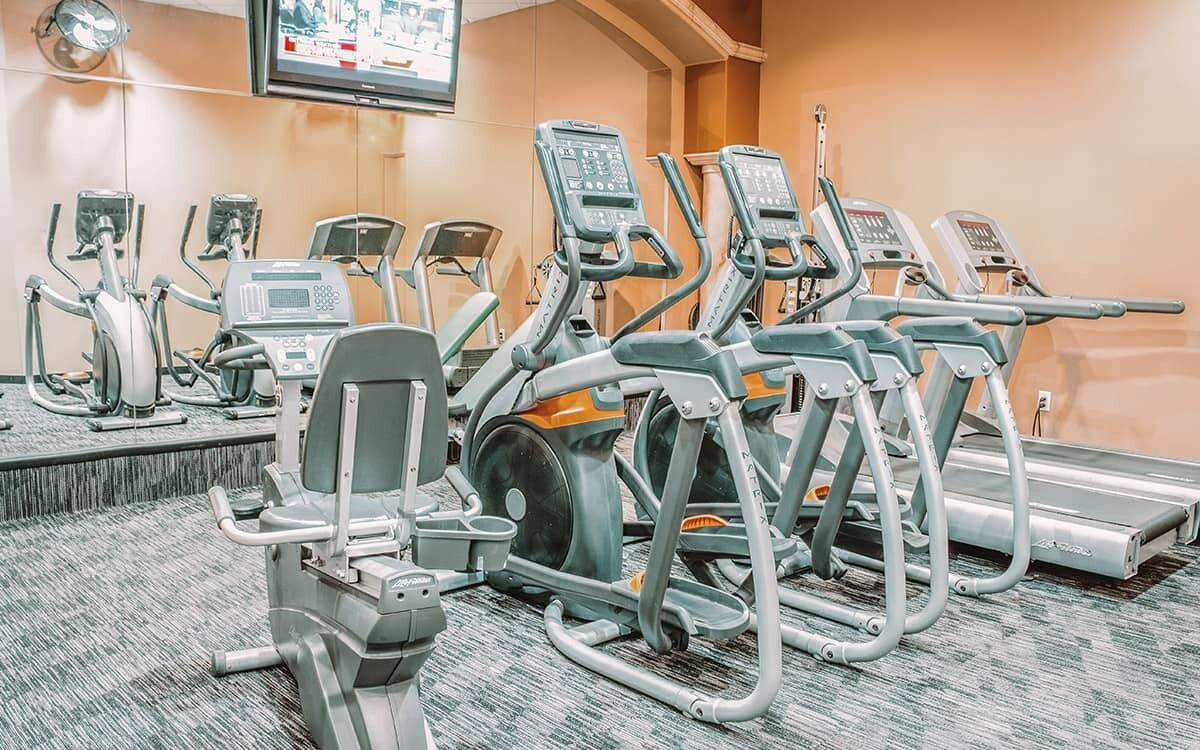 Women's Only Studio - Privately located within the Women's Locker Room.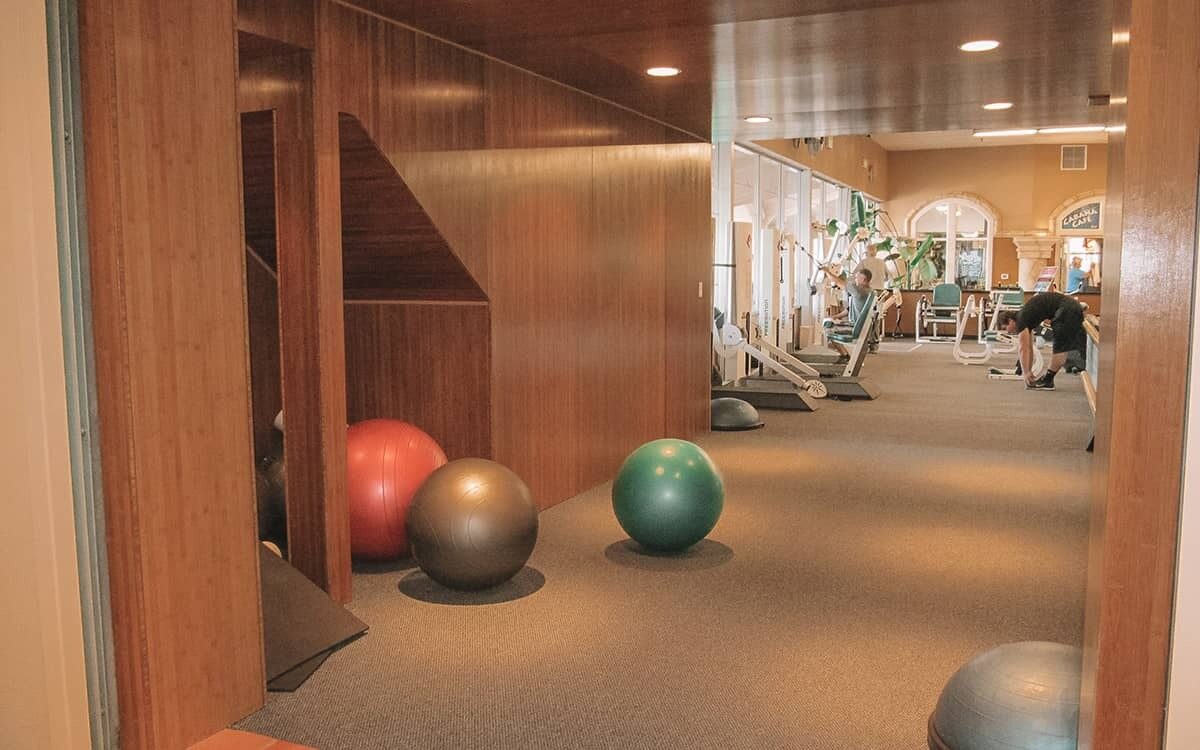 Bamboo Stretching Room - A hidden gem near the Cardio theater.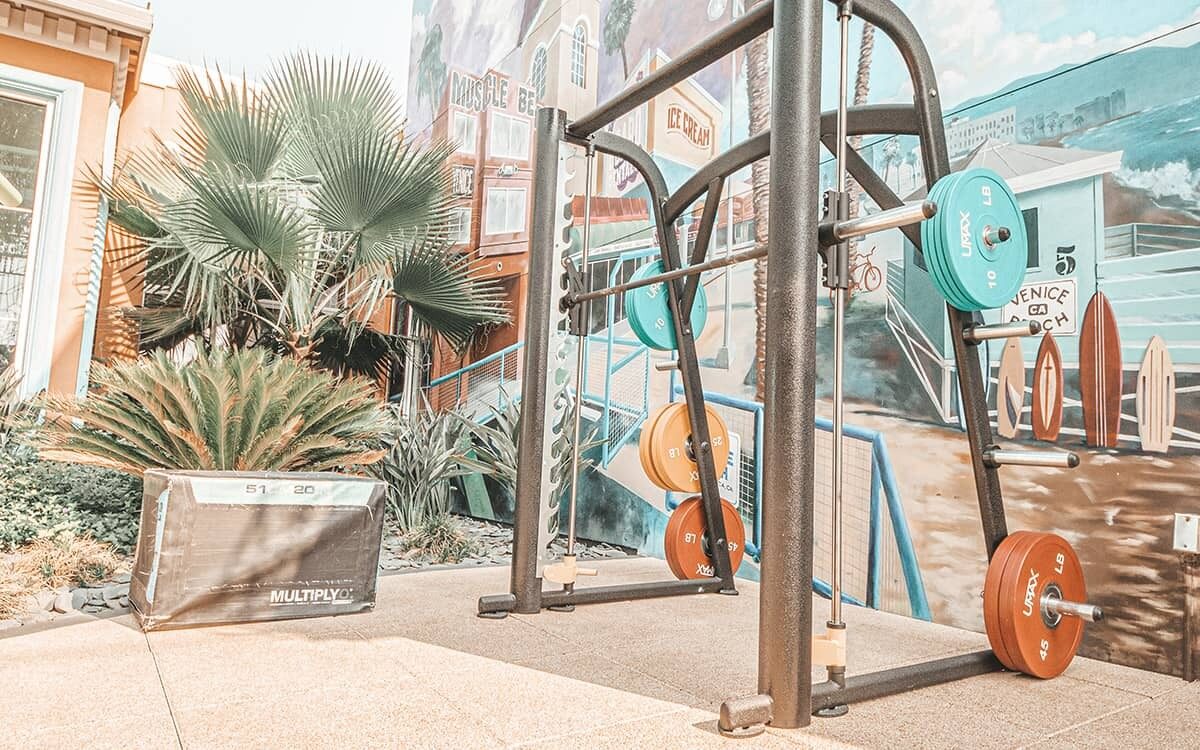 Muscle Beach - Inspired by Venice Beach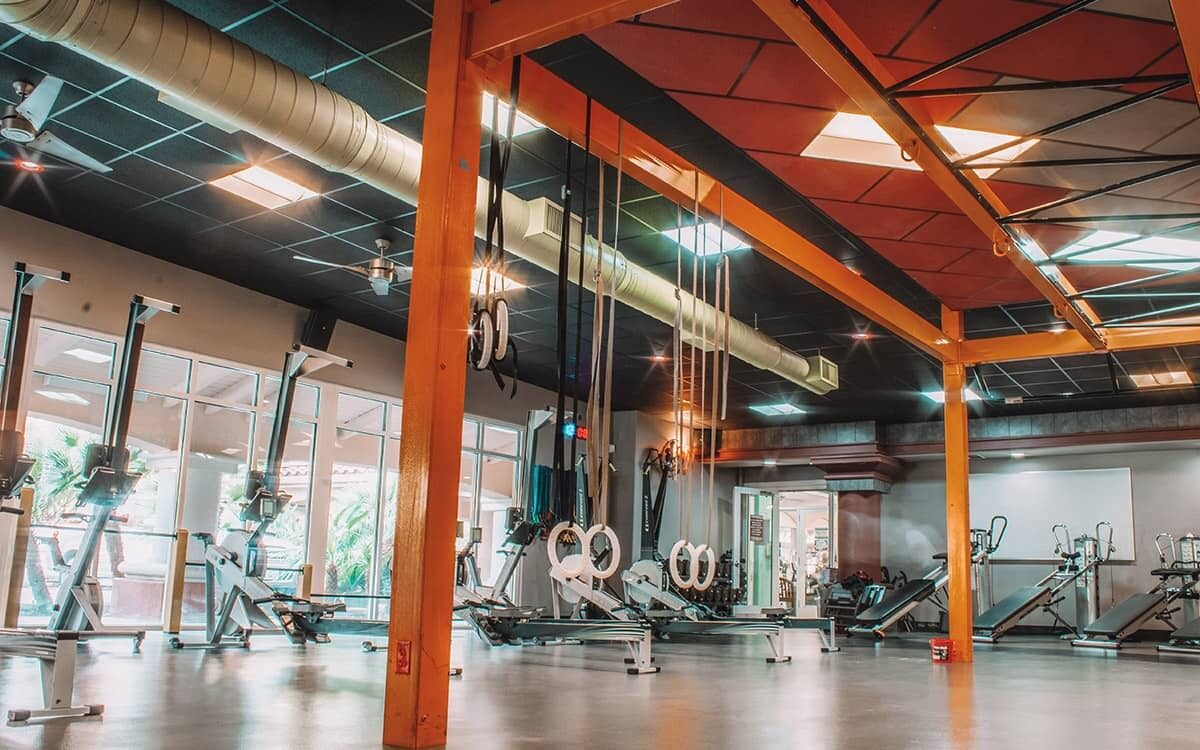 Personal Training Studio A - Elite Instructors
Outdoor Fitness Extraordinaire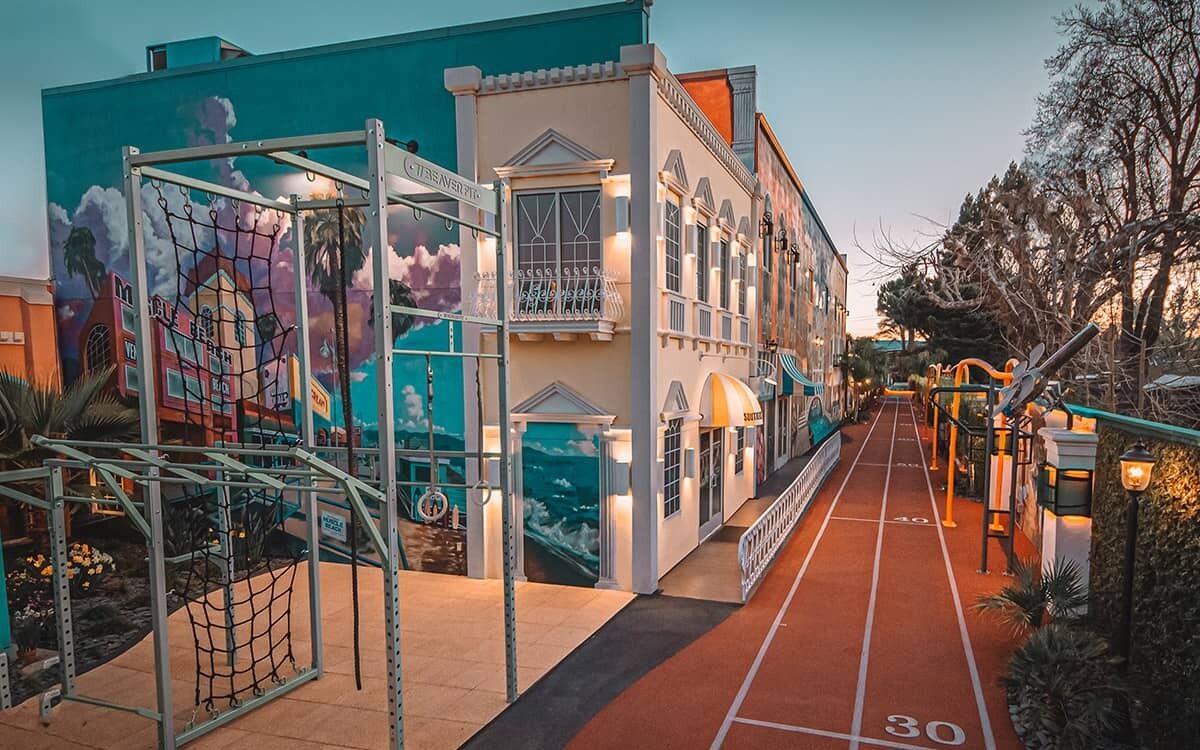 A trendsetting Fitness phenomenon awaits you.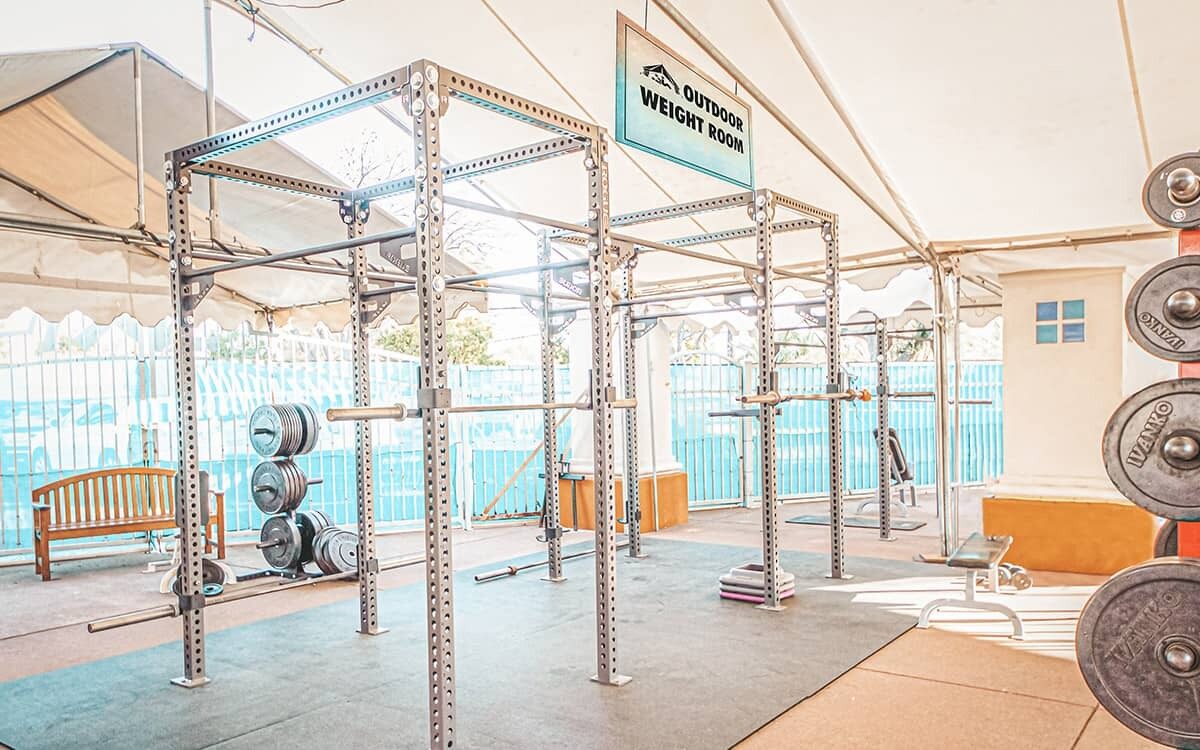 Outdoor Weight Room - Six powerlifting racks and so much more.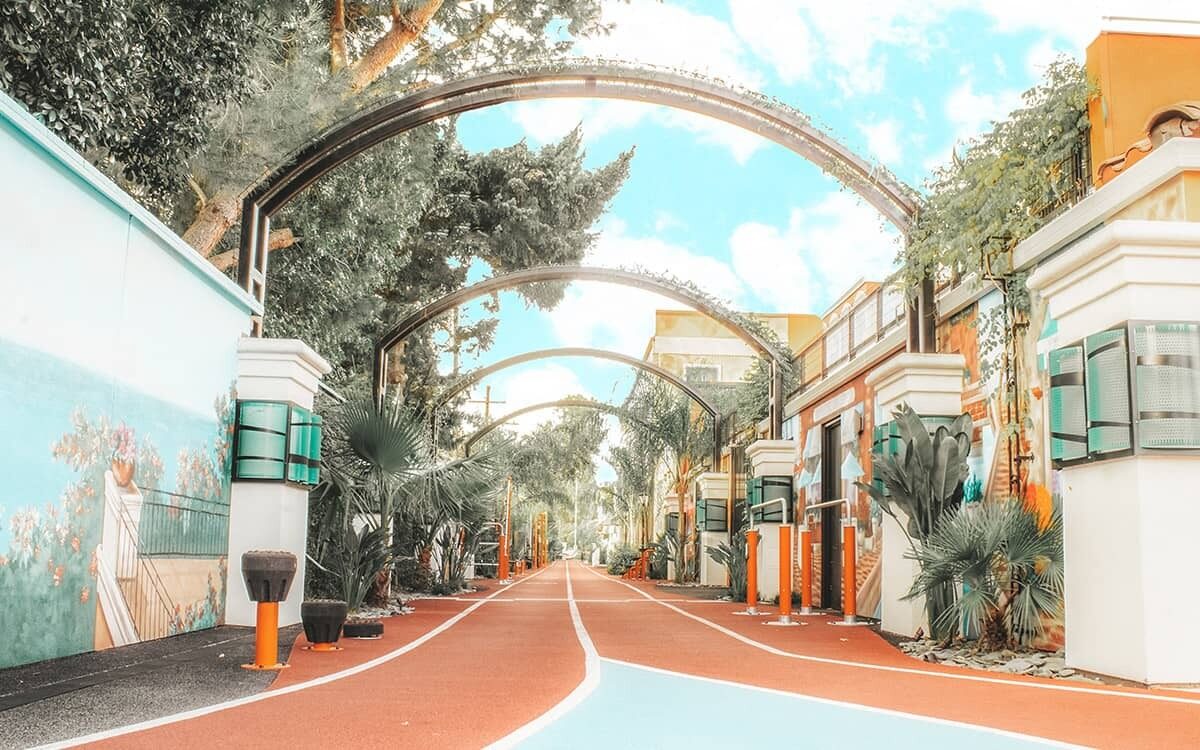 Running Track - Walk, jog, lunge, stroll or sprint this artistically landscaped 880' oval track.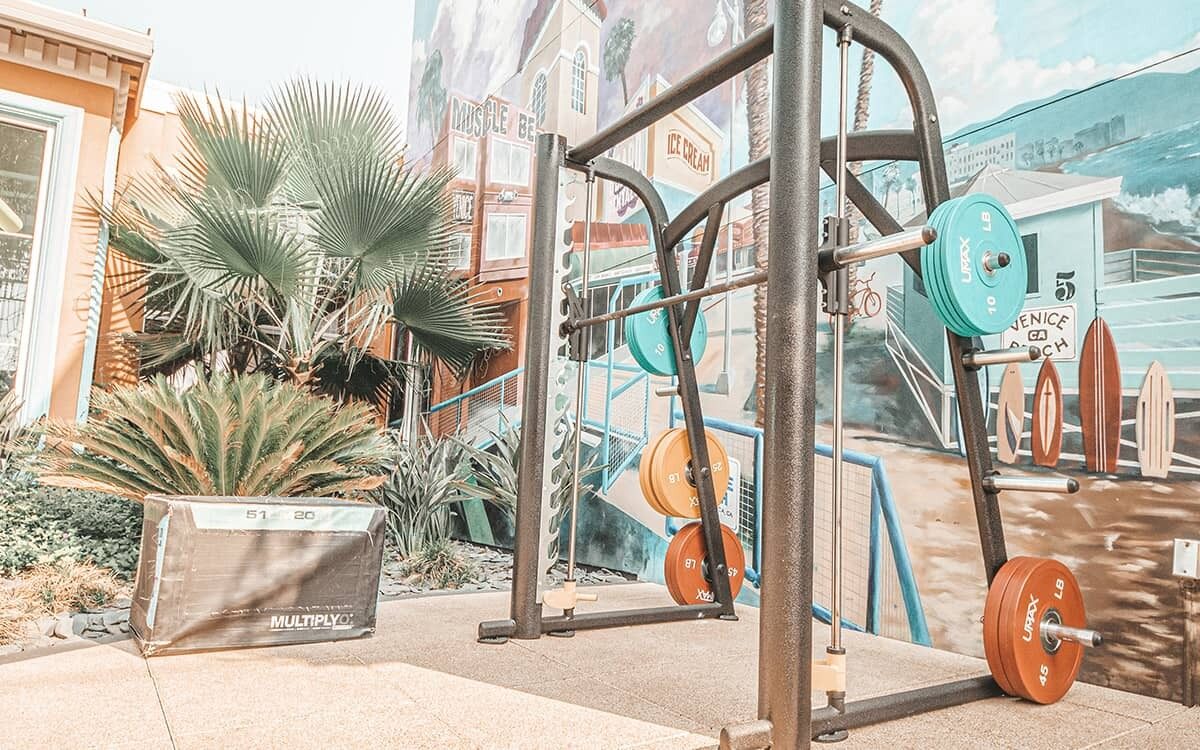 Muscle Beach - A nook off the running track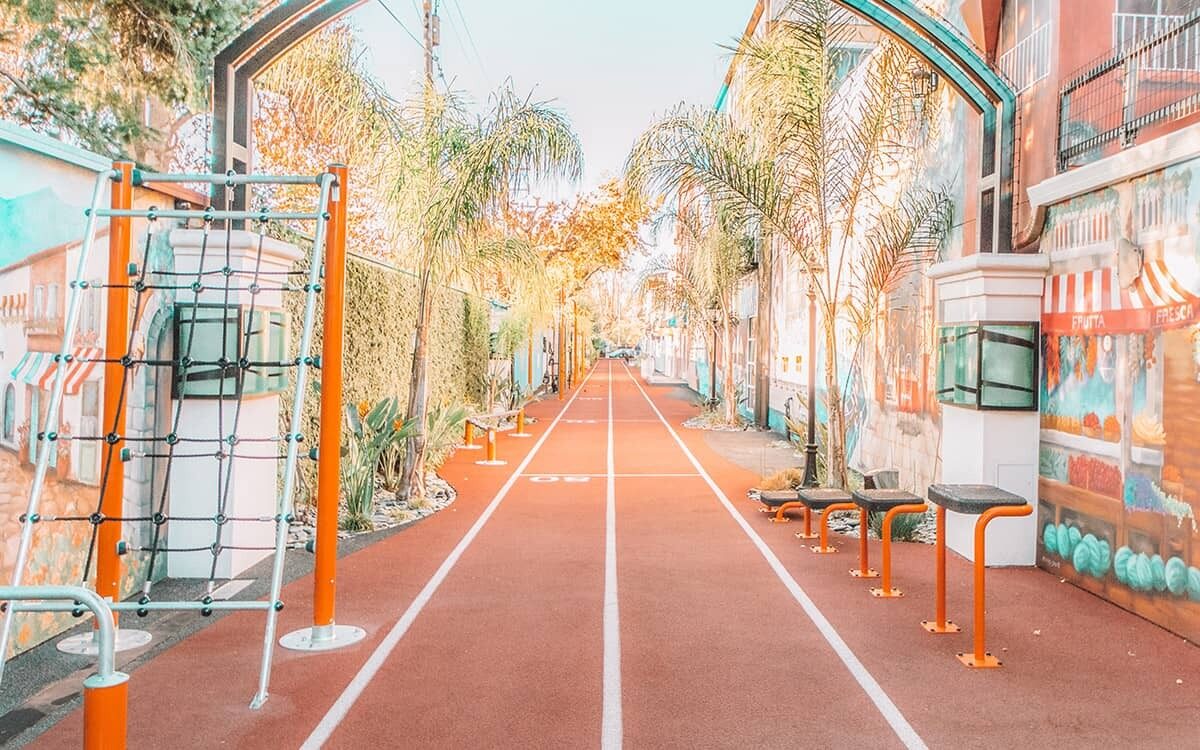 Intentional viewshed designs allow you to see fitness and activities from all perspectives.
Aquatics Complex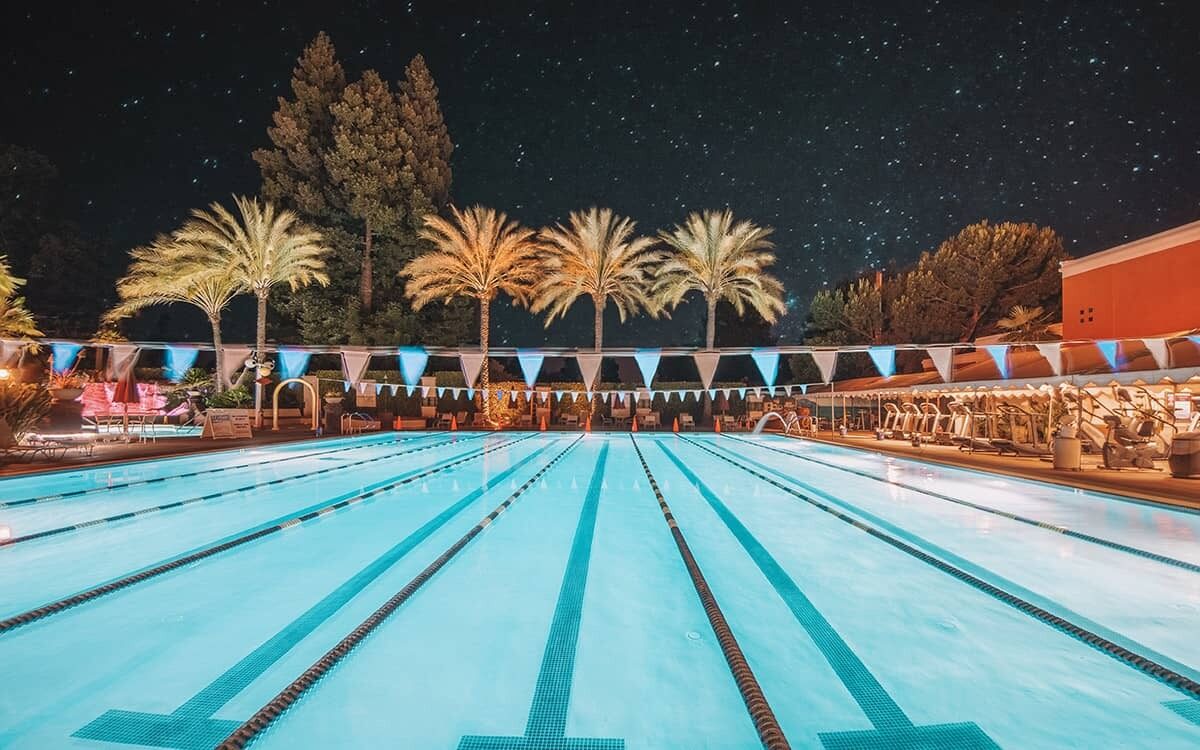 Northern California's Premier Aquatics Center.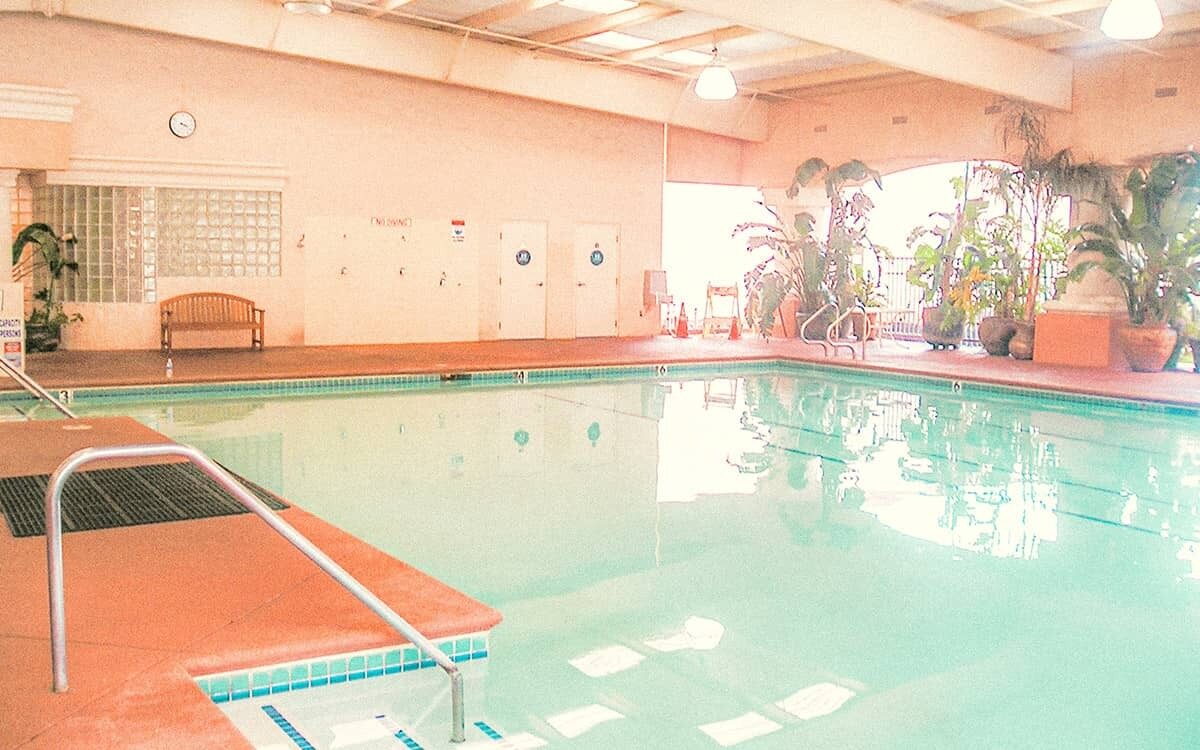 Unique Outdoor/Indoor Design.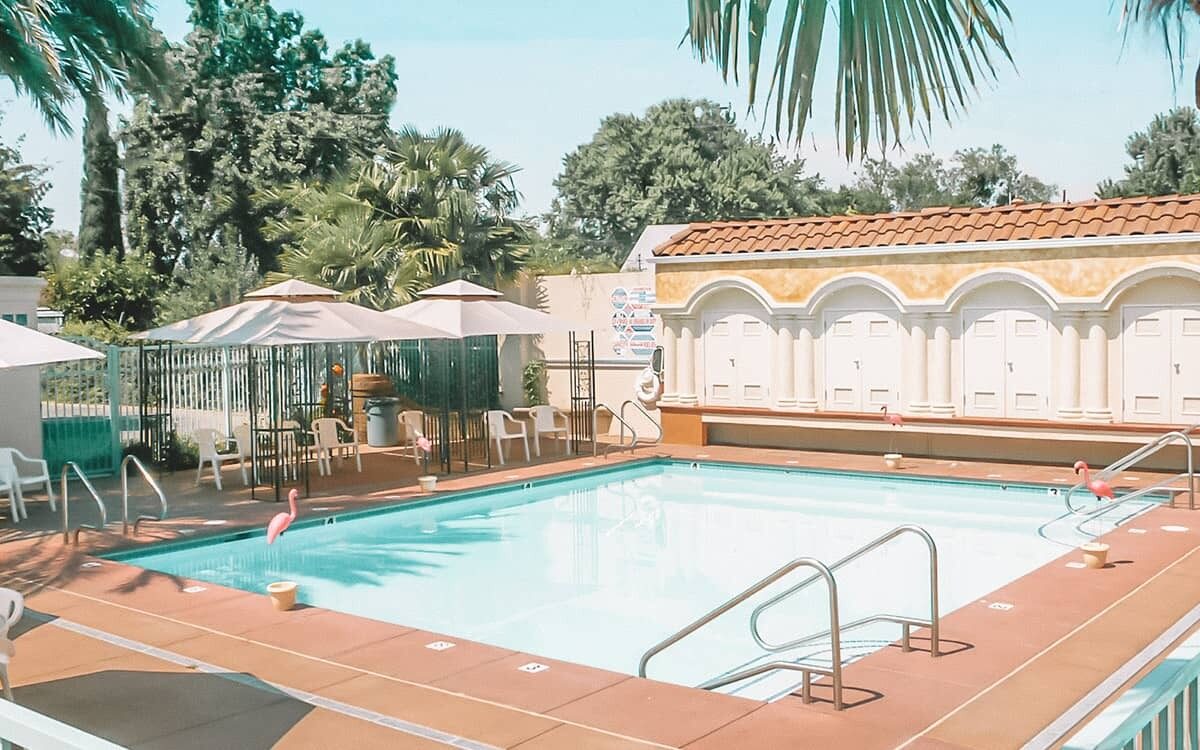 Home to the North Valley Swim School.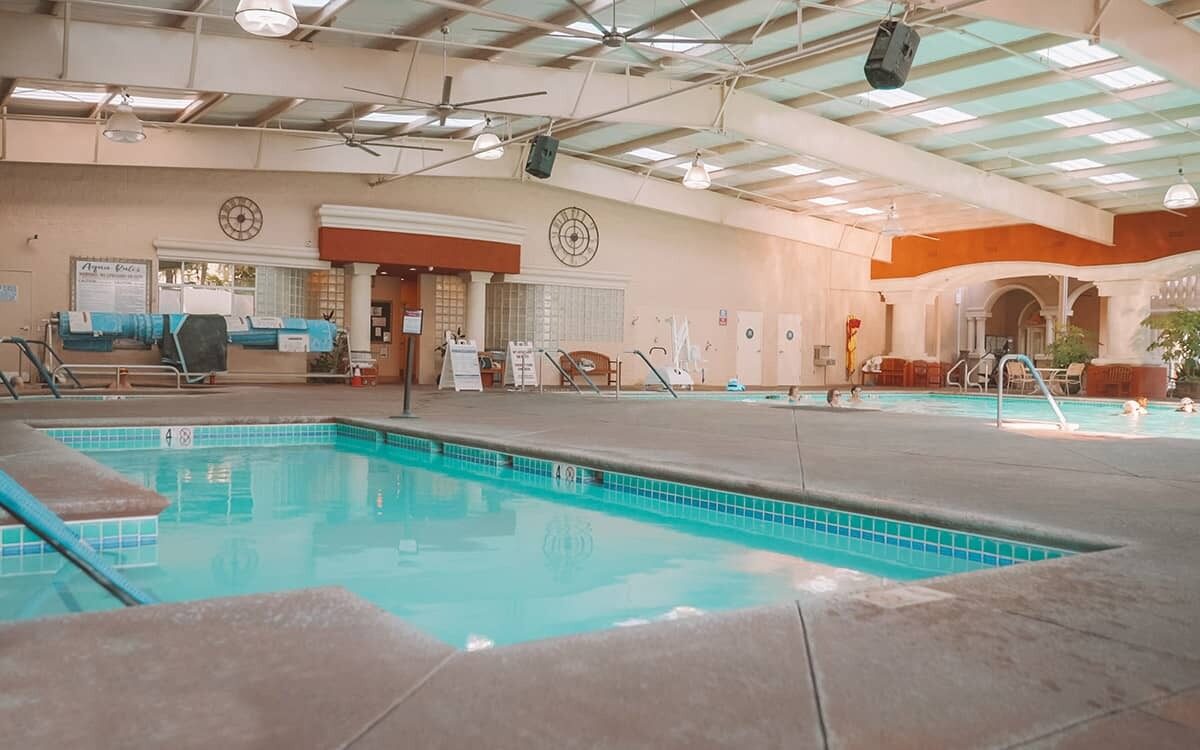 Always warm at 92. Perfect for water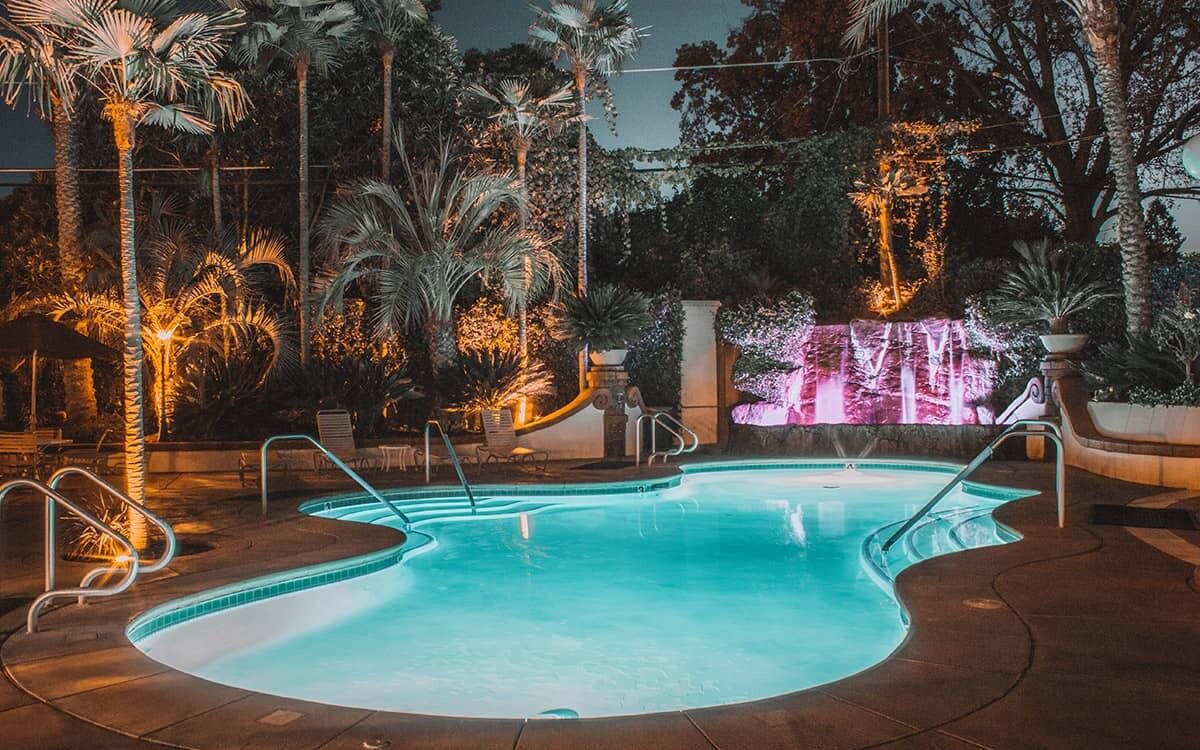 Relax, refresh and play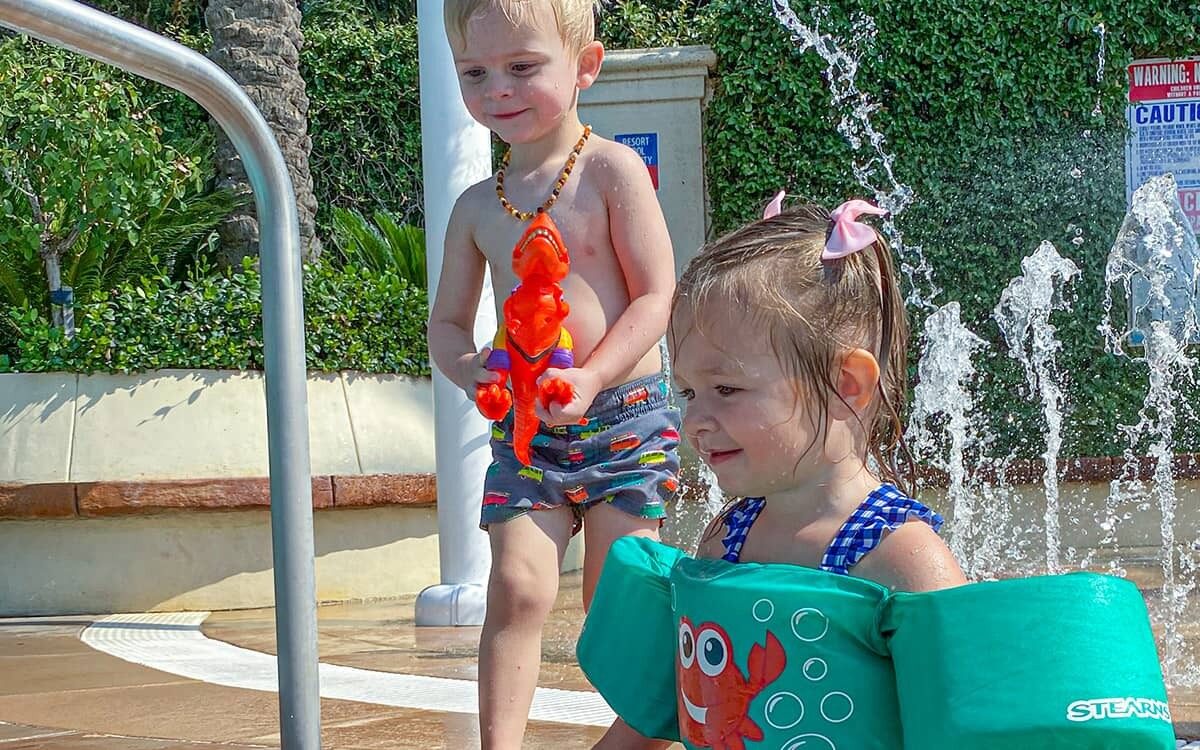 15 Invigorating water features for endless entertainment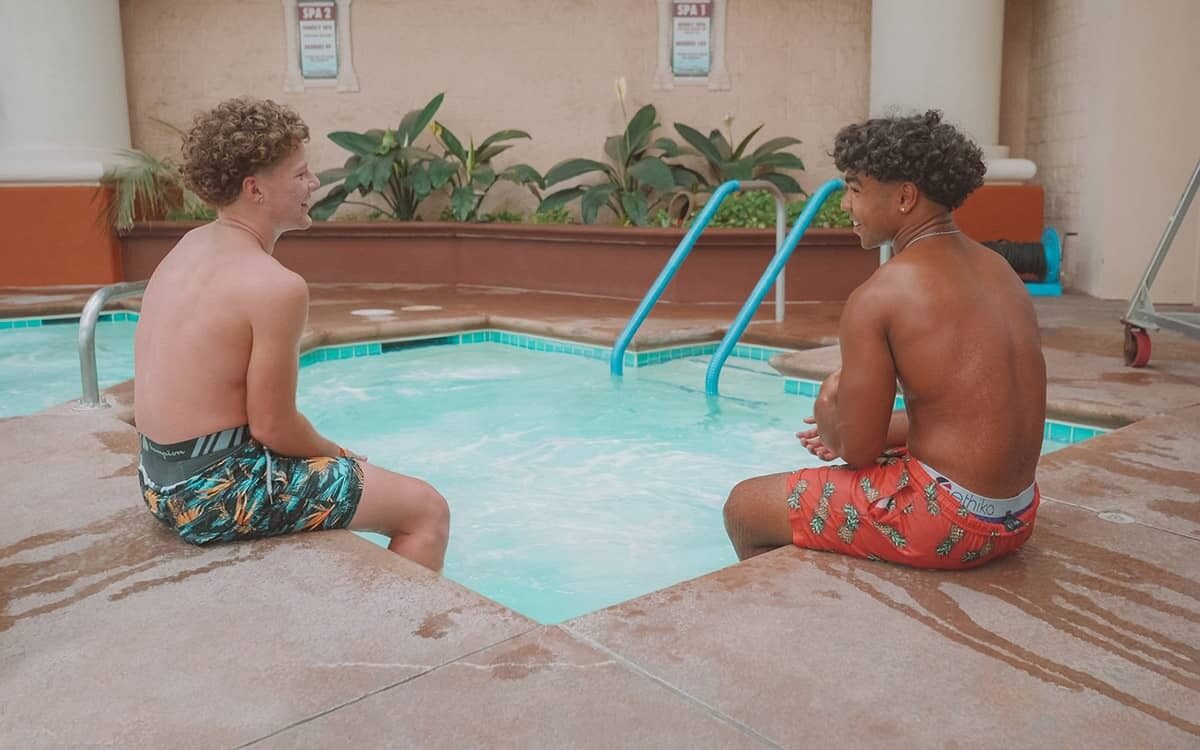 Relax. Rendezvous. Recover. 99° & 104°.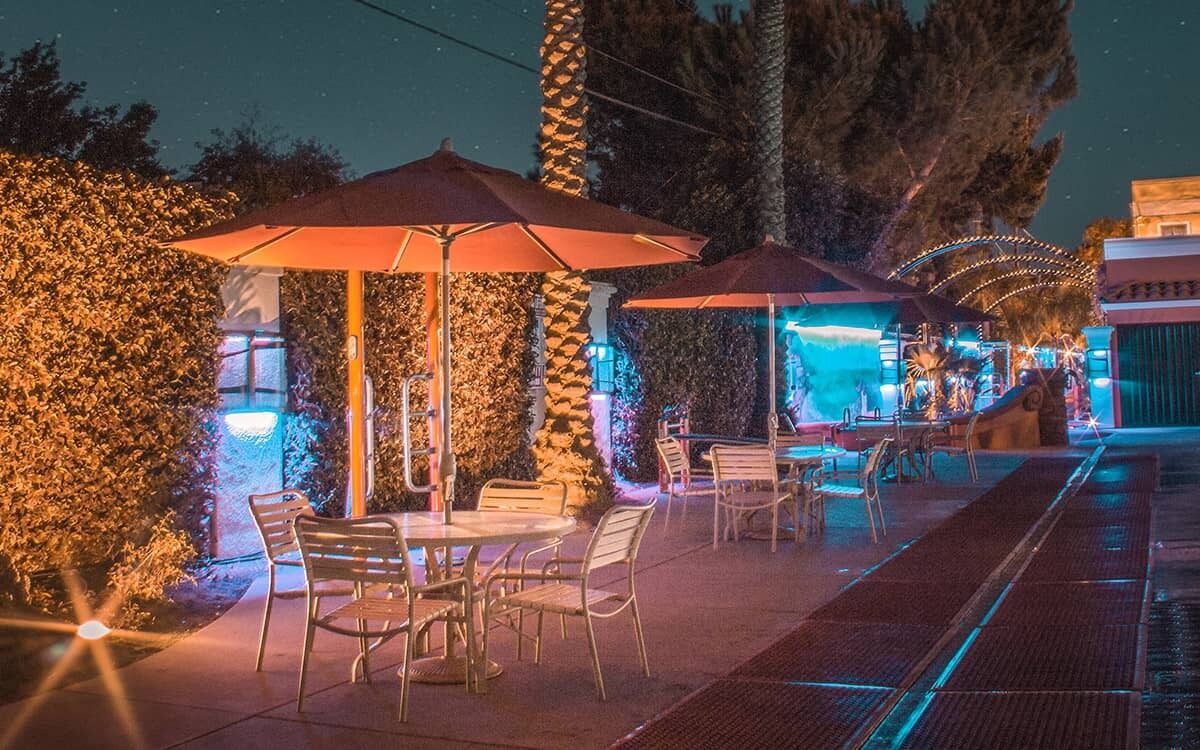 Enlighten your senses and savor the resort ambiance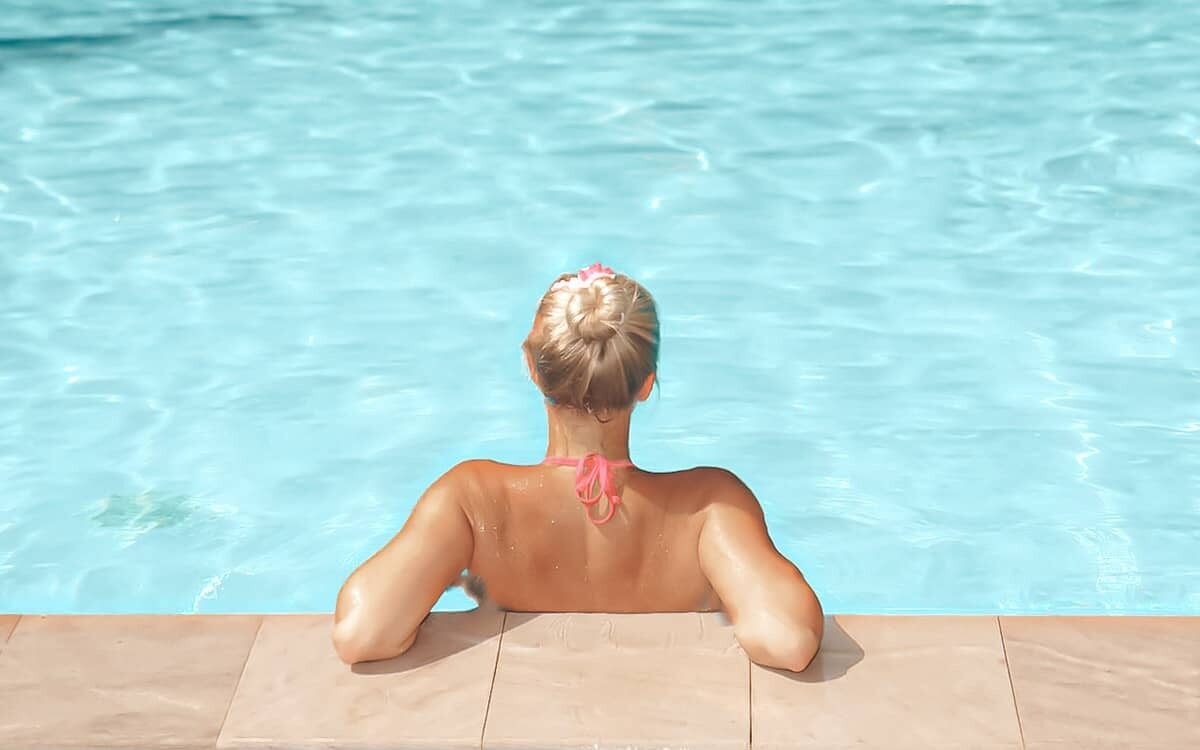 Top aquatics facility in the World. Awarded by Aquatics International.
10 Strength & Cardio Areas
An adrenalizing haven. A circular orbit of weight rooms, studios & outdoor lifting hubs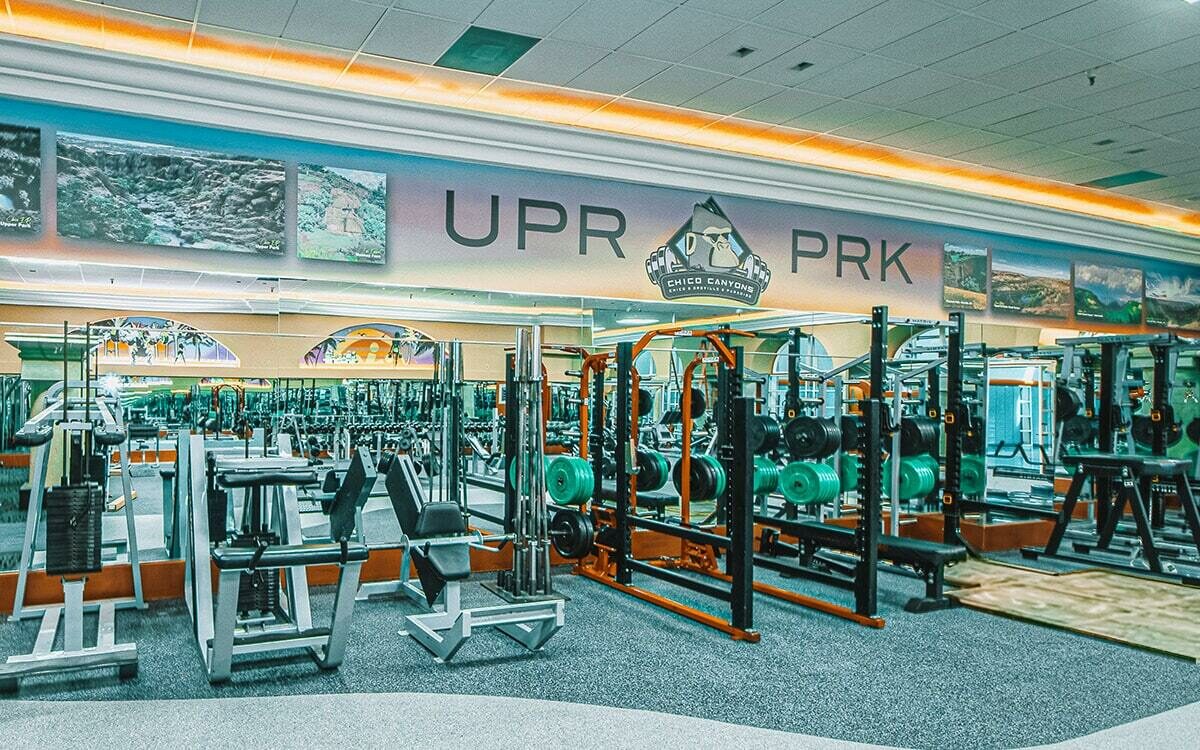 Main Free Weight Room: An endless selection of weight lifting stations, racks & rigs.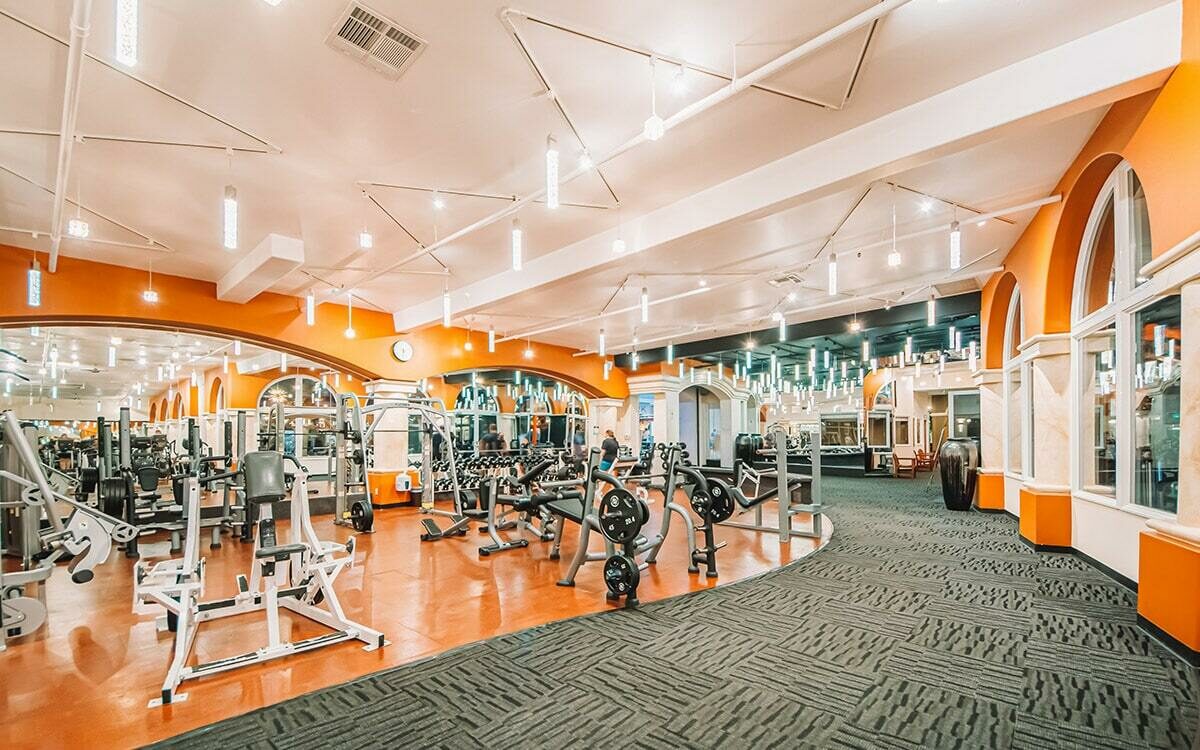 West Free Weight Room - In Motion's secondary weight room.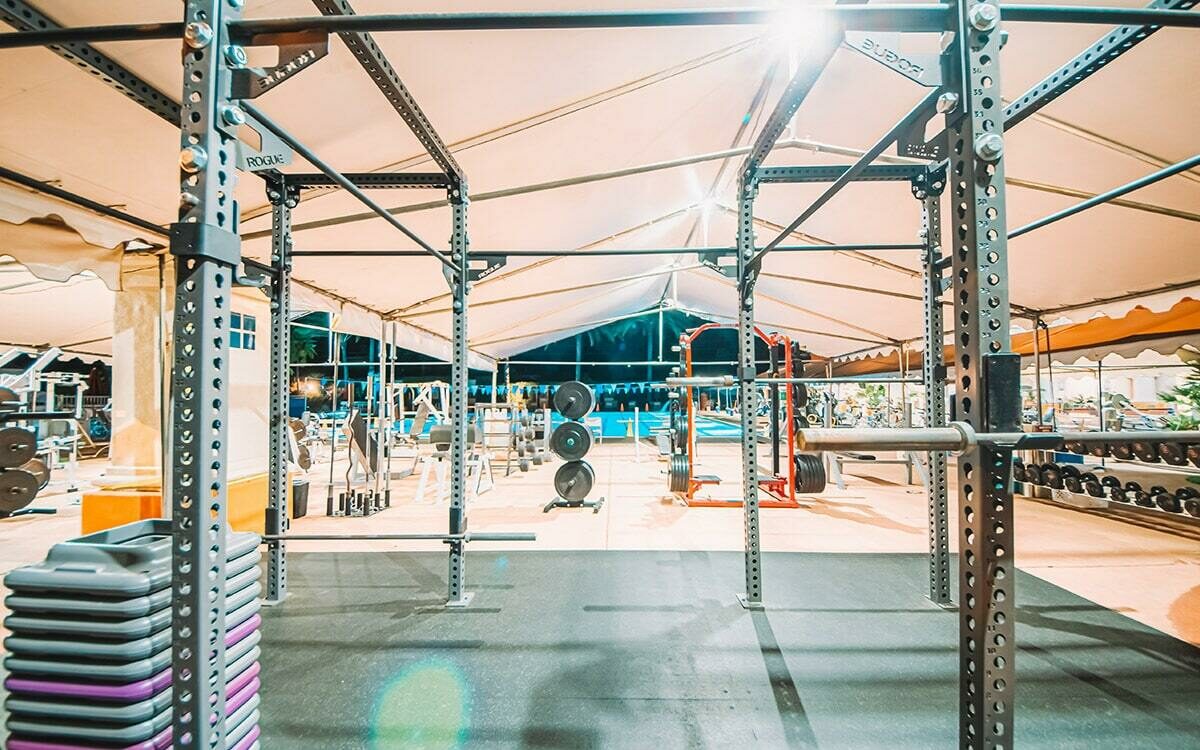 Outdoor Weight Room - Under the Tents.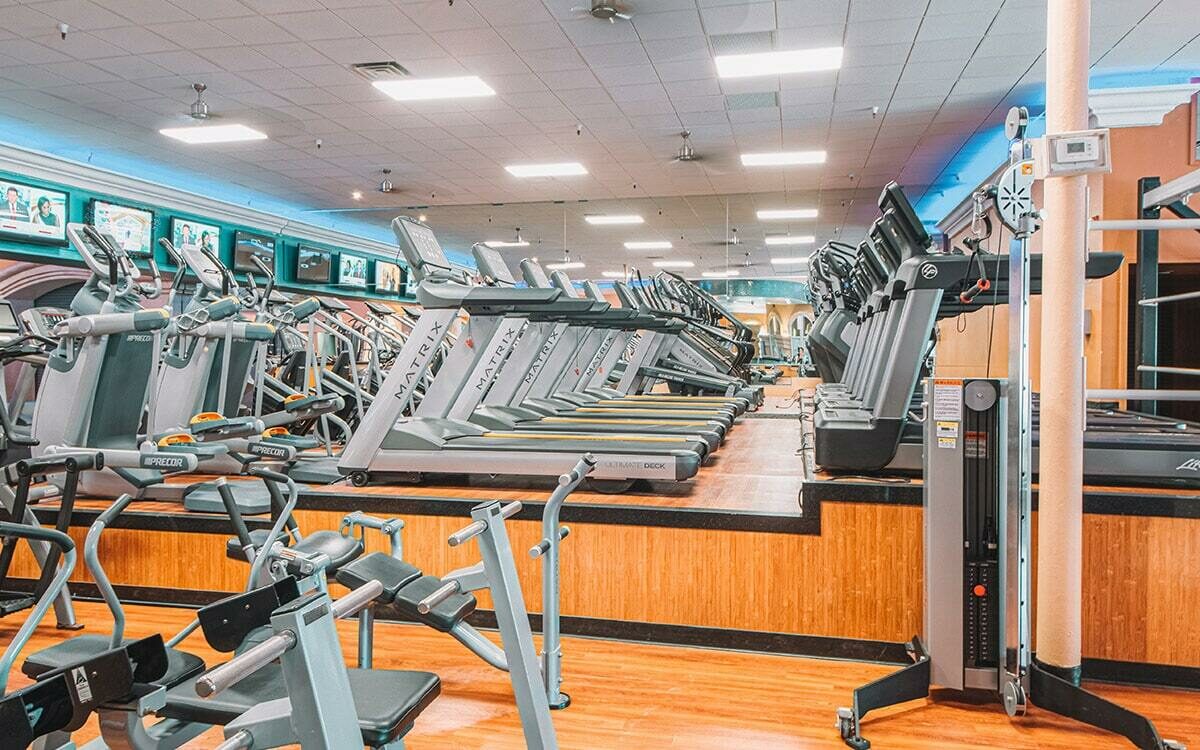 Cardio Theater- Guaranteed to get your heart pumping.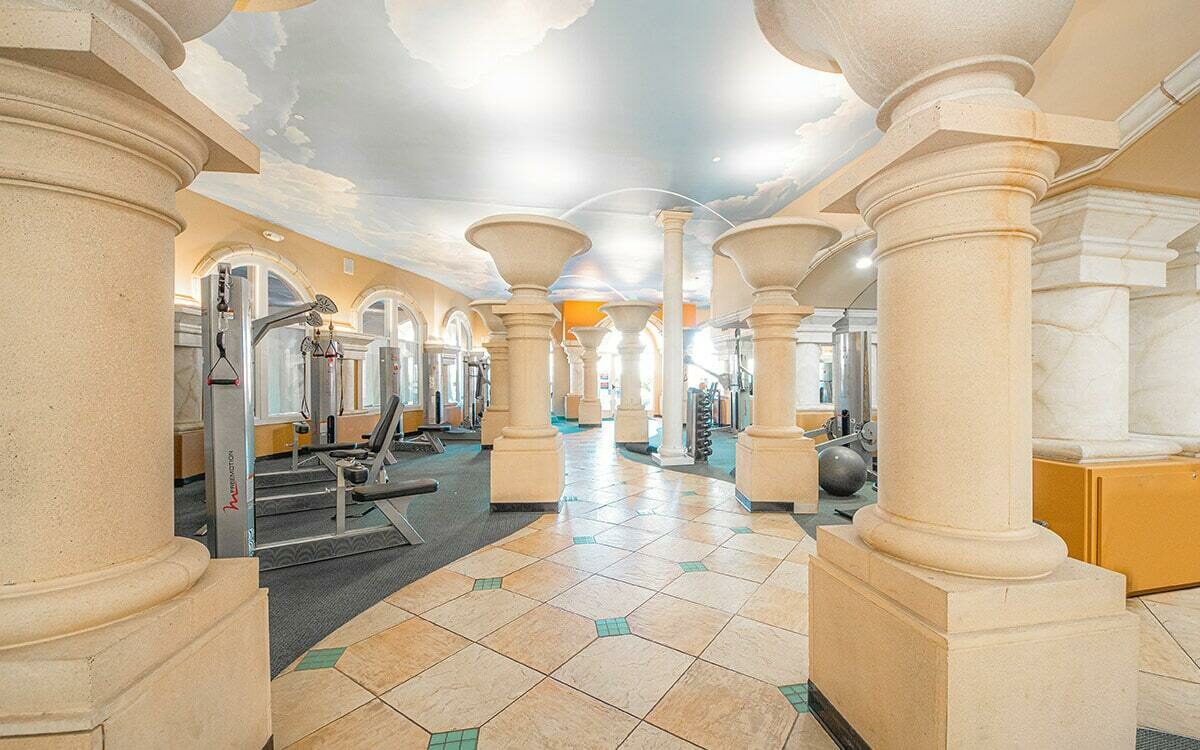 The Fitness Promenade - Five water arches inside the promenade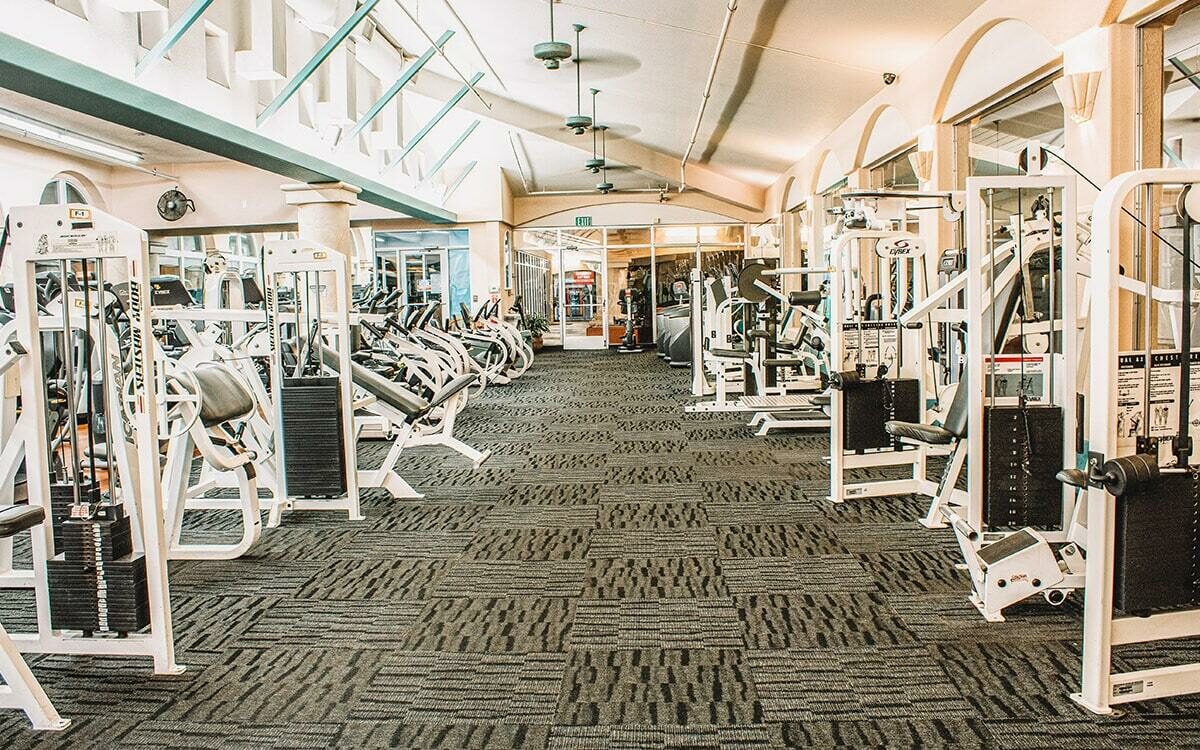 East and west circuit weight room
Artisans Tour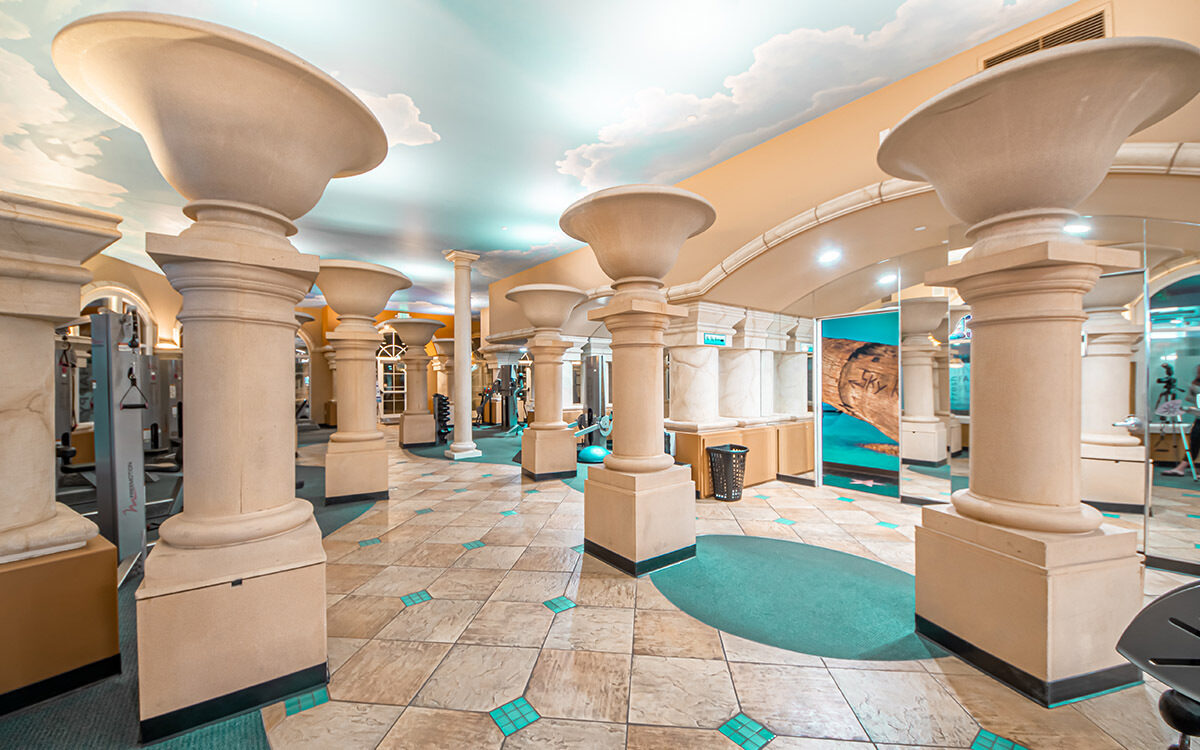 Fitness Promenade Ceiling Mural
Randall John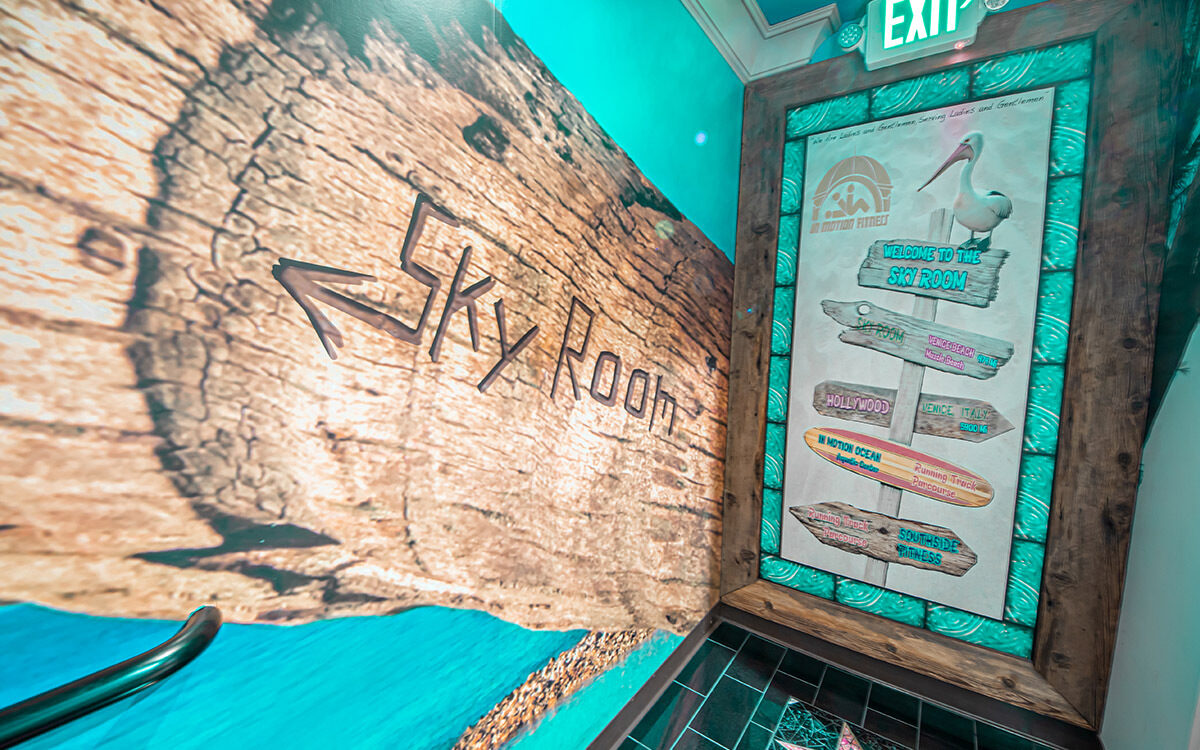 Skyroom Mural
Redding Group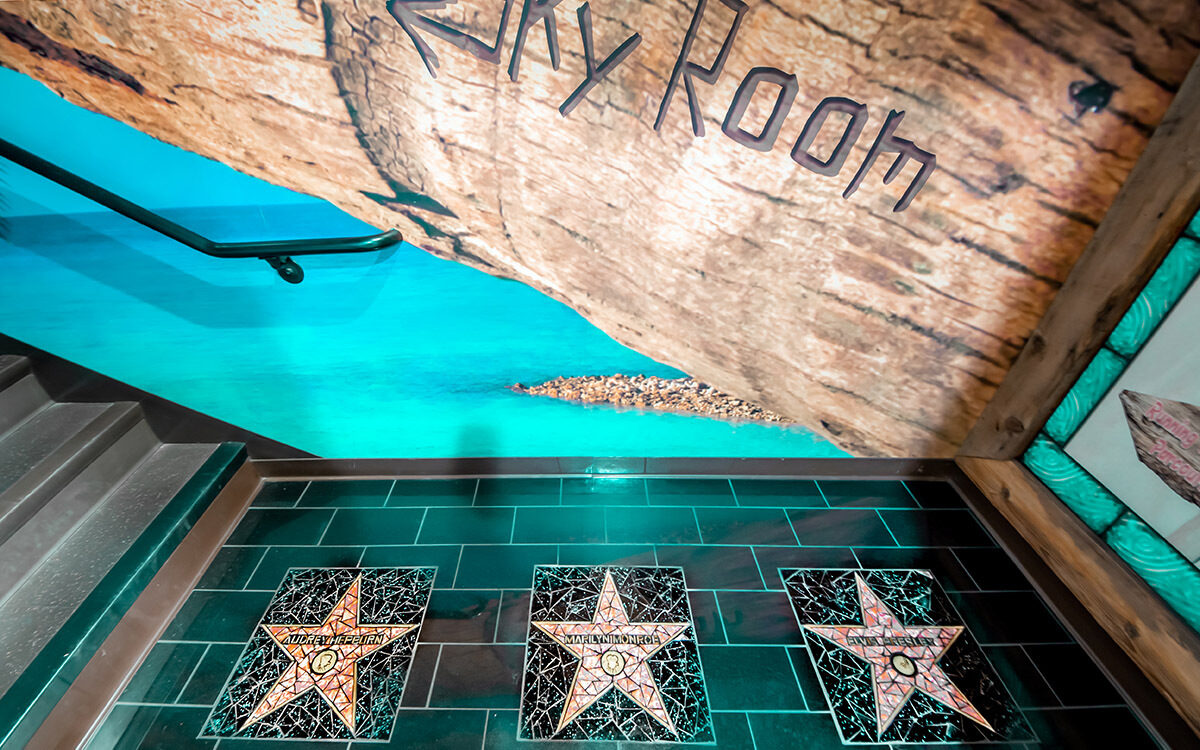 In Mo Hall of fame
Artist Coming Soon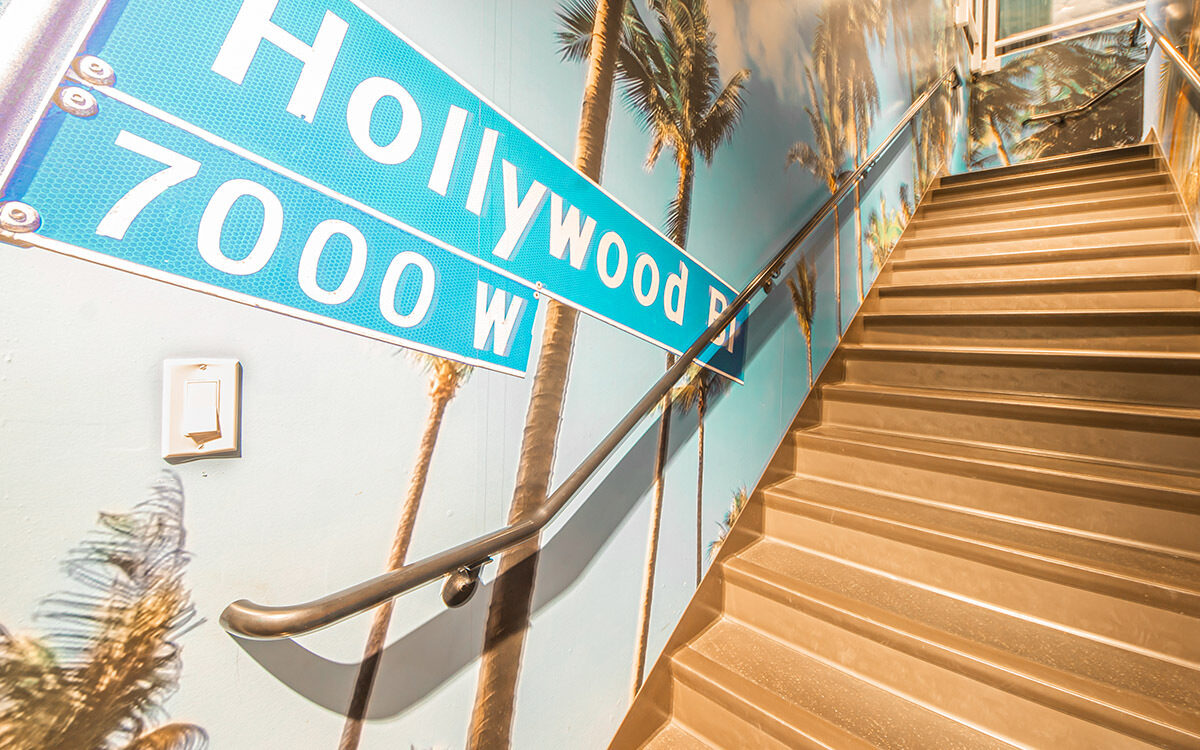 Skyroom Murals
Redding Group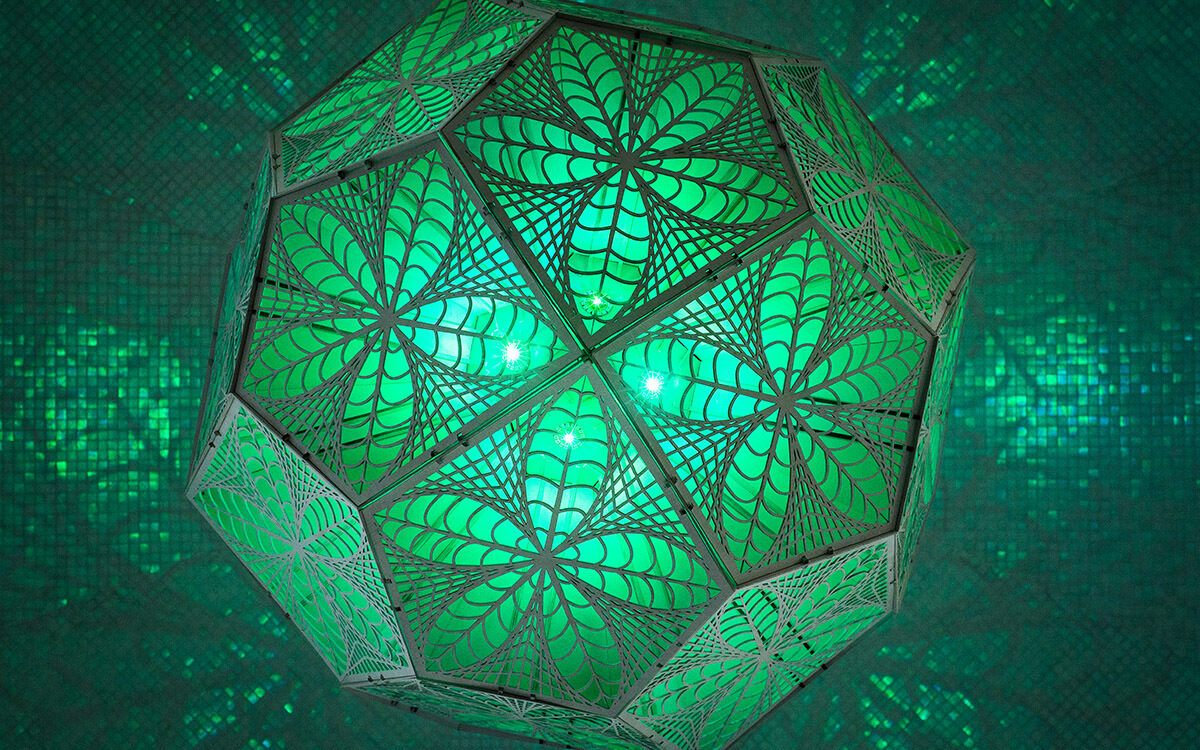 In Motion Orb and tower tile
Artist Coming Soon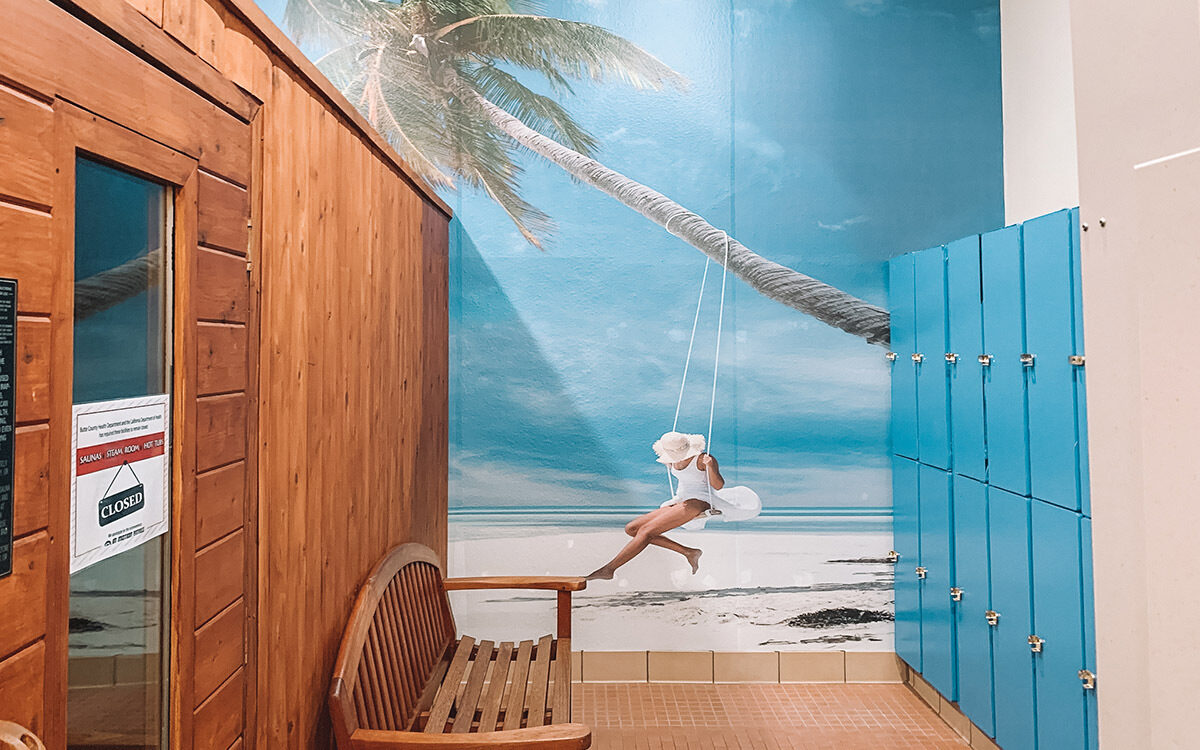 Women's Locker Room Mural
Artist Unknown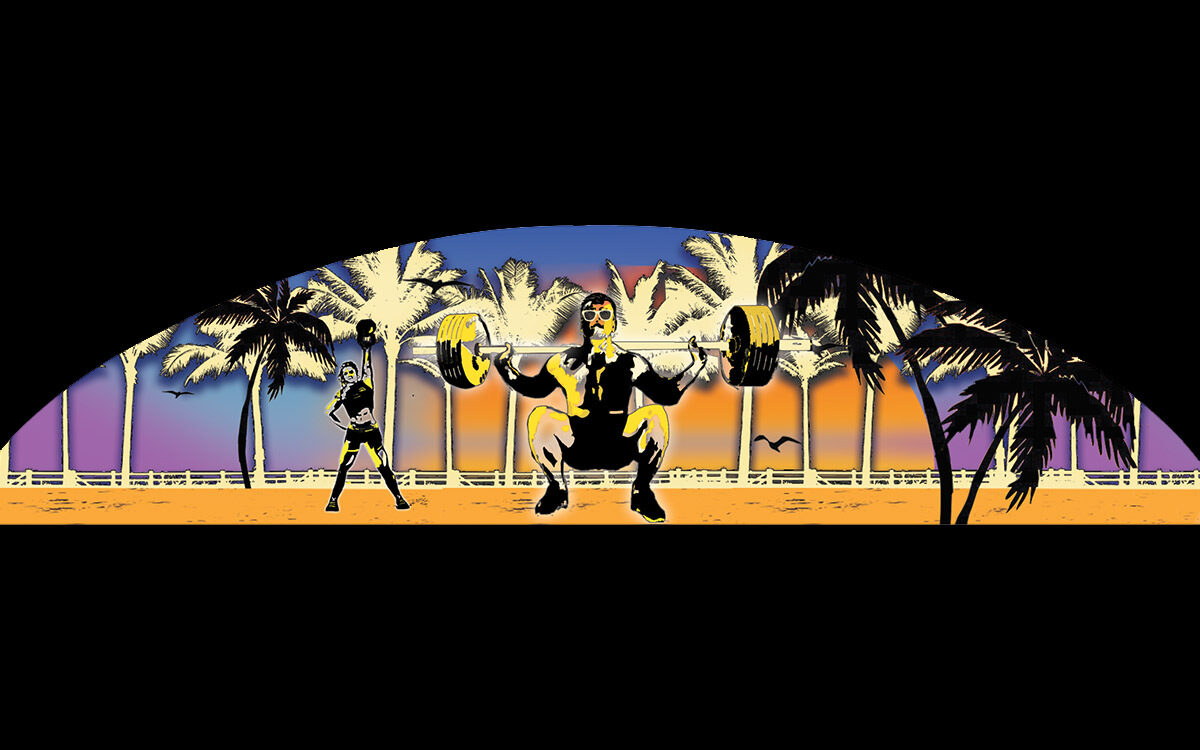 Main Free Weight Room Arch Mural
Designed by In Motion Graphics & Ariana Moyo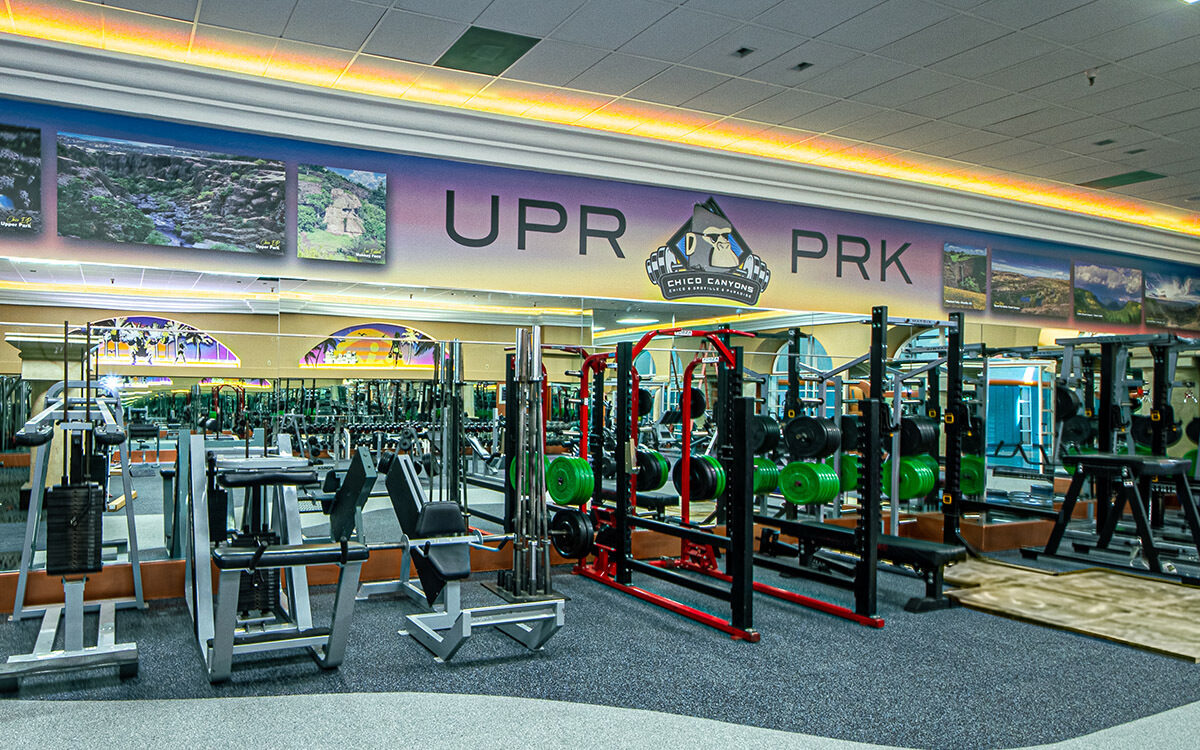 Main Free Weight Room Mural
Designed by In Motion Graphics & Ariana Moyo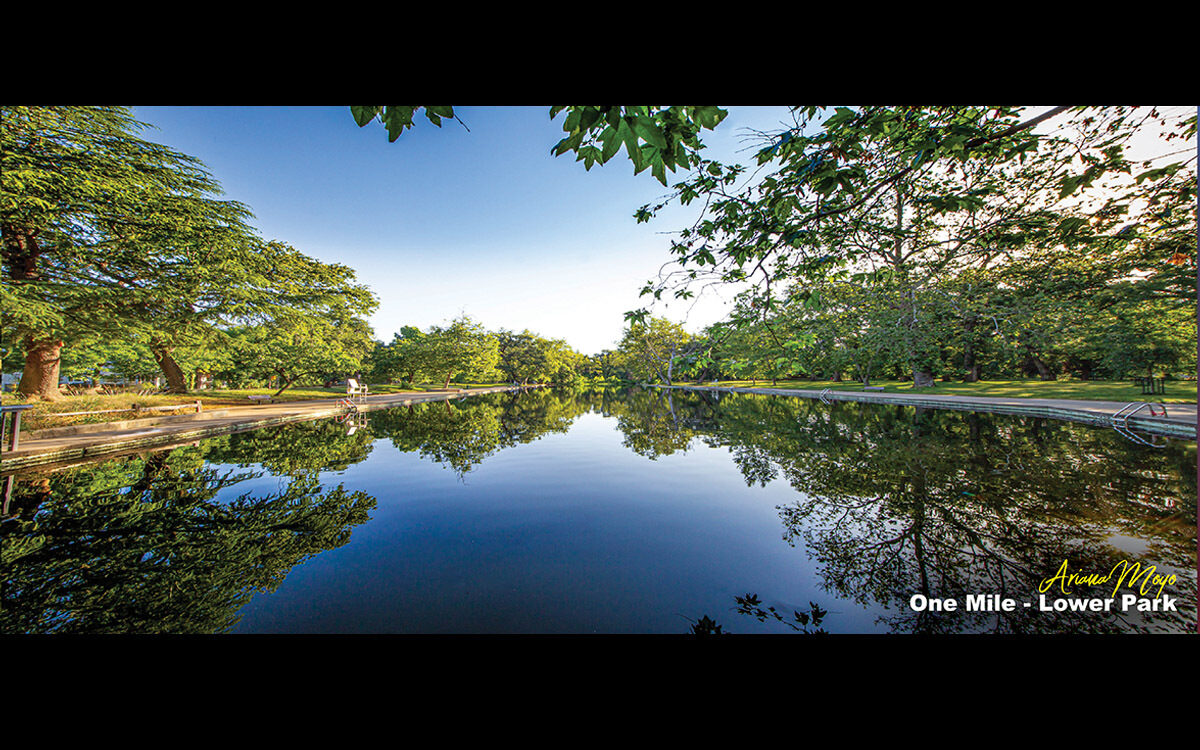 One Mile Photo
Ariana Moyo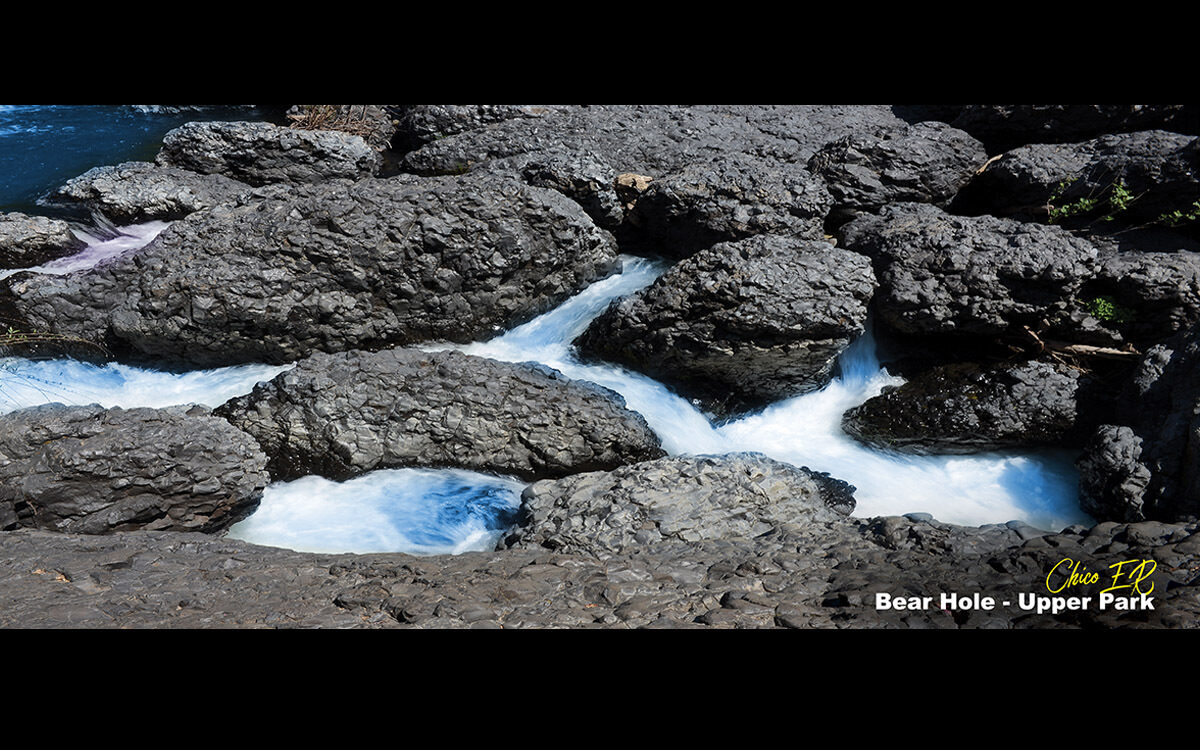 Bear Hole - Upper Park
Chico ER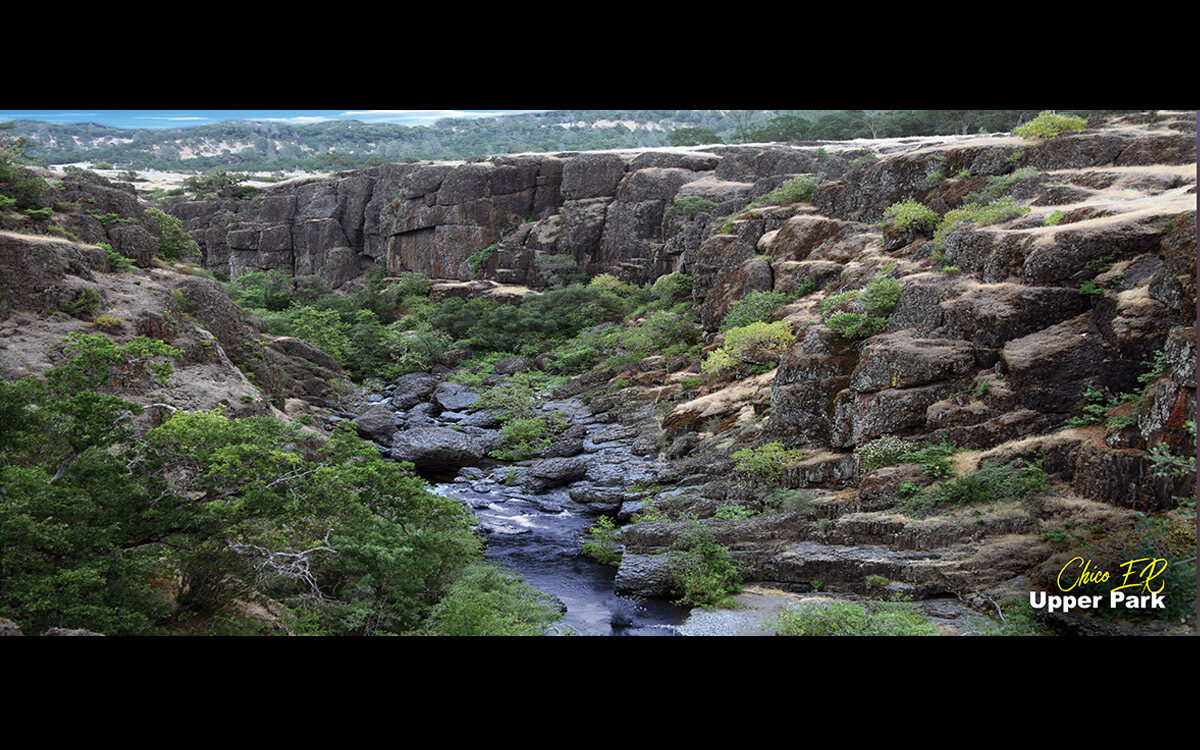 Upper Park
Chico ER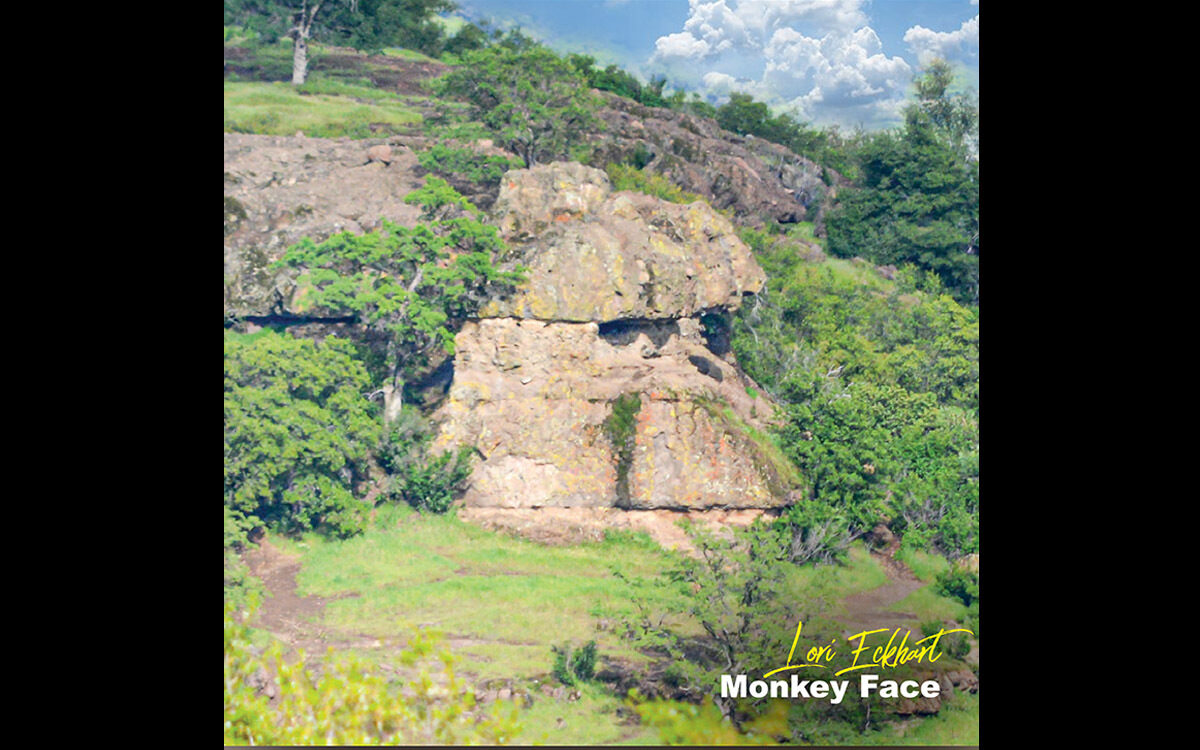 Monkey Face
Lori Eckhart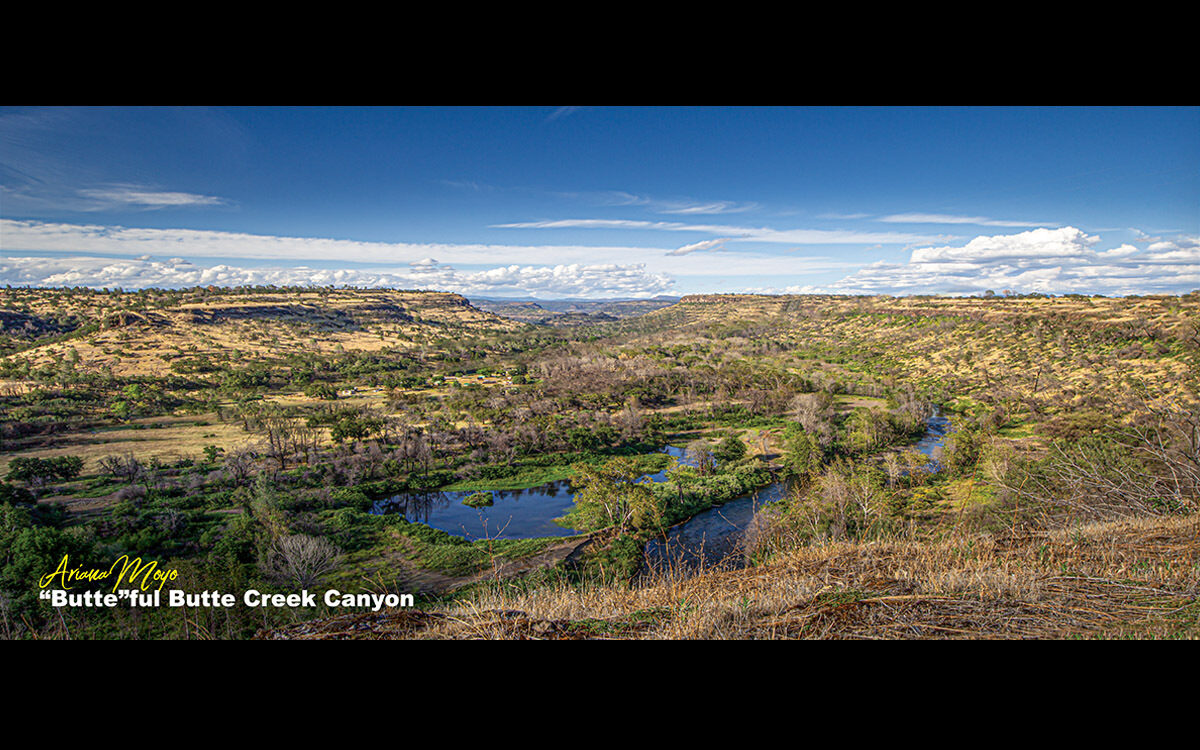 "Butte"ful Butte Creek Canyon
Ariana Moyo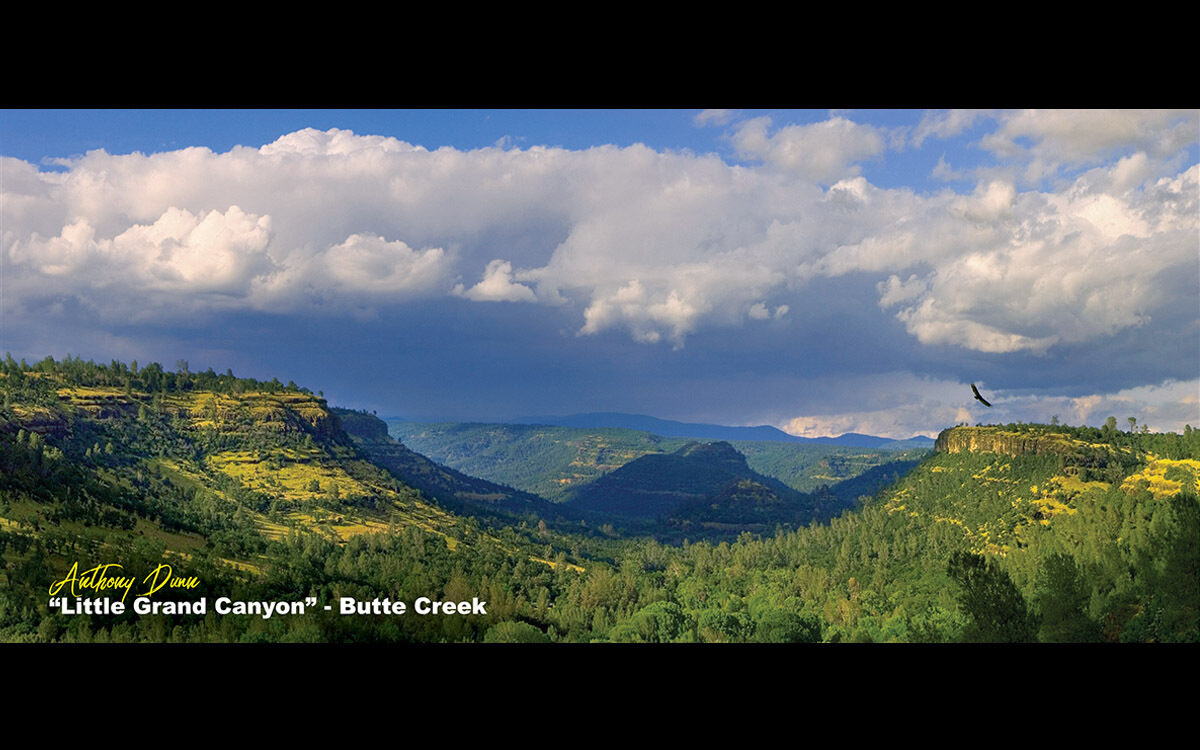 "Little Grand Canyon" - Butte Creek
Anthony Dunn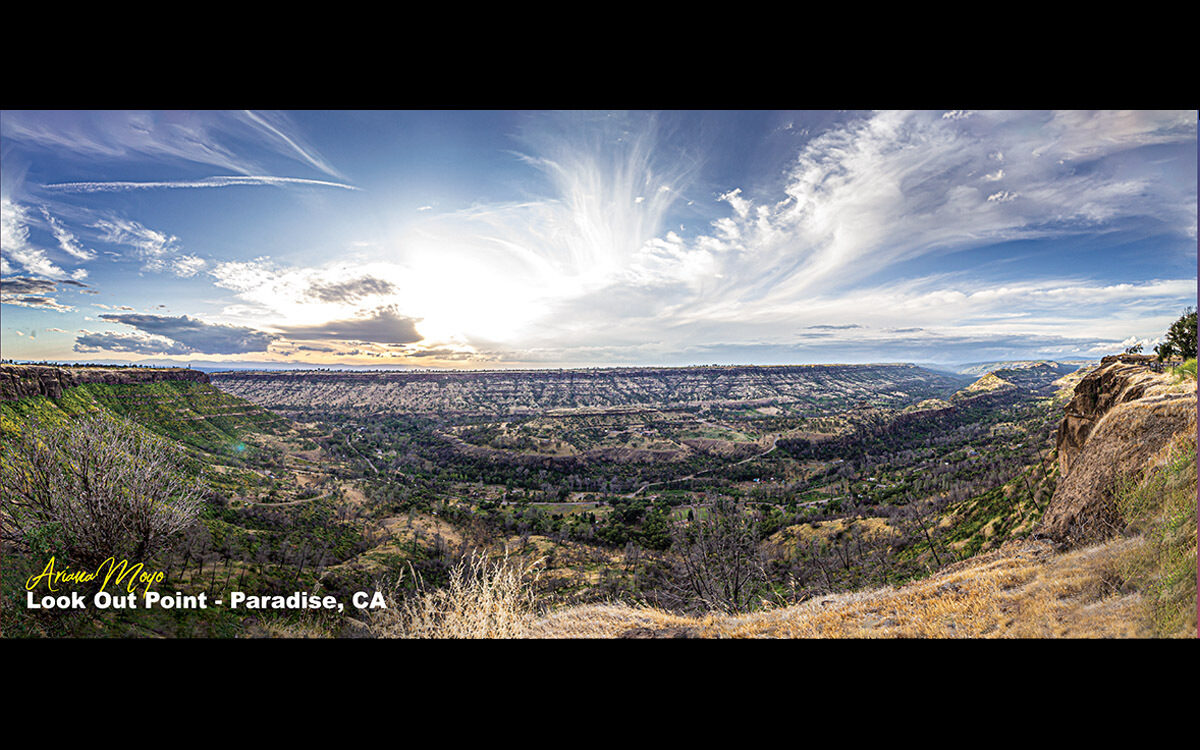 Look Out Point
Ariana Moyo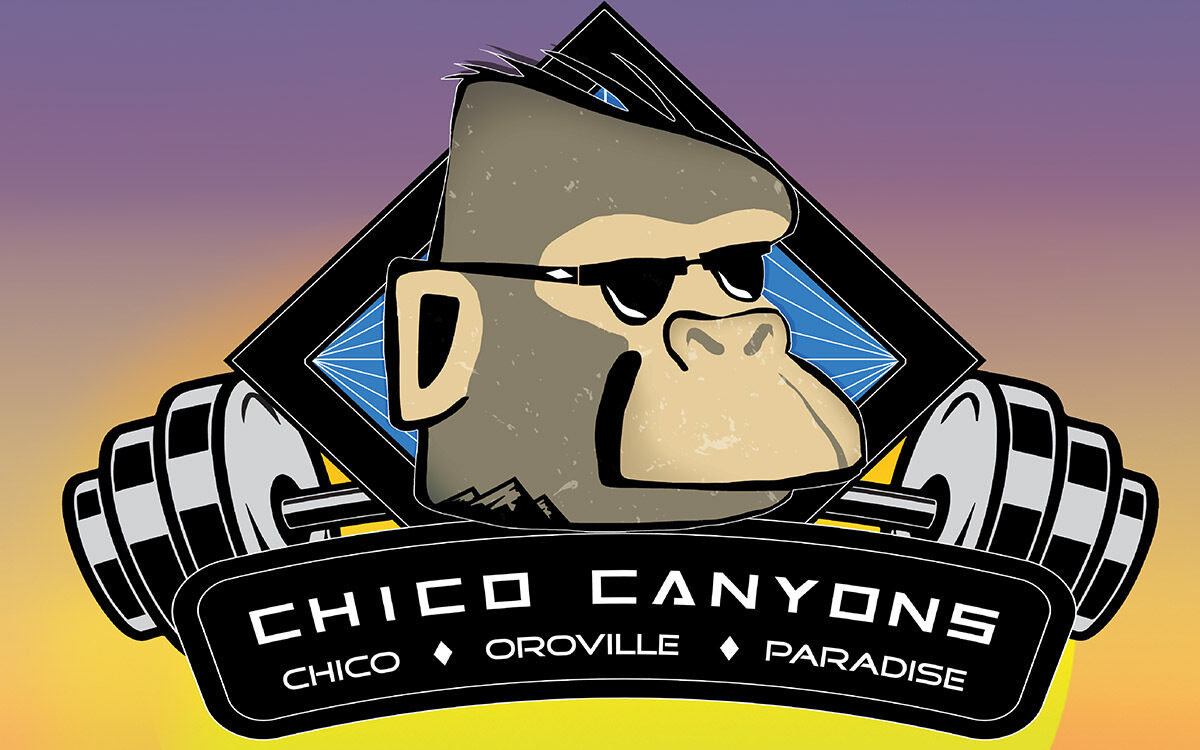 Monkey Face Design
Ariana Moyo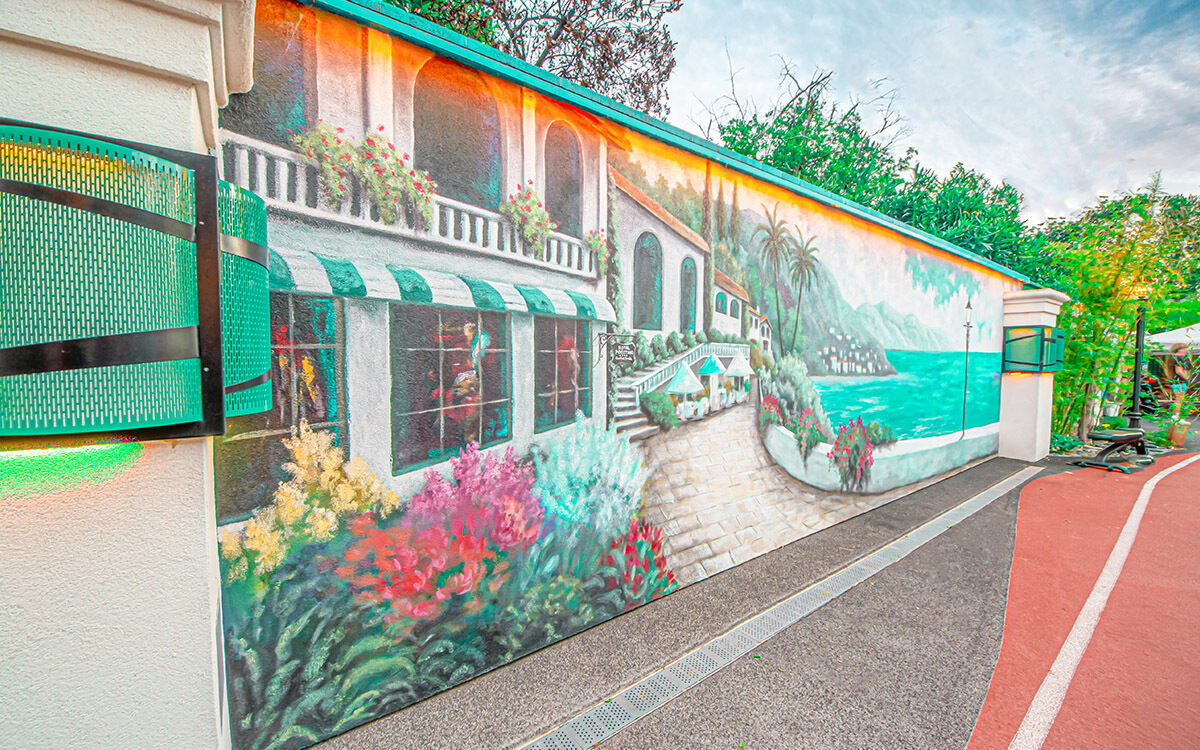 Track Mural
Artist coming soon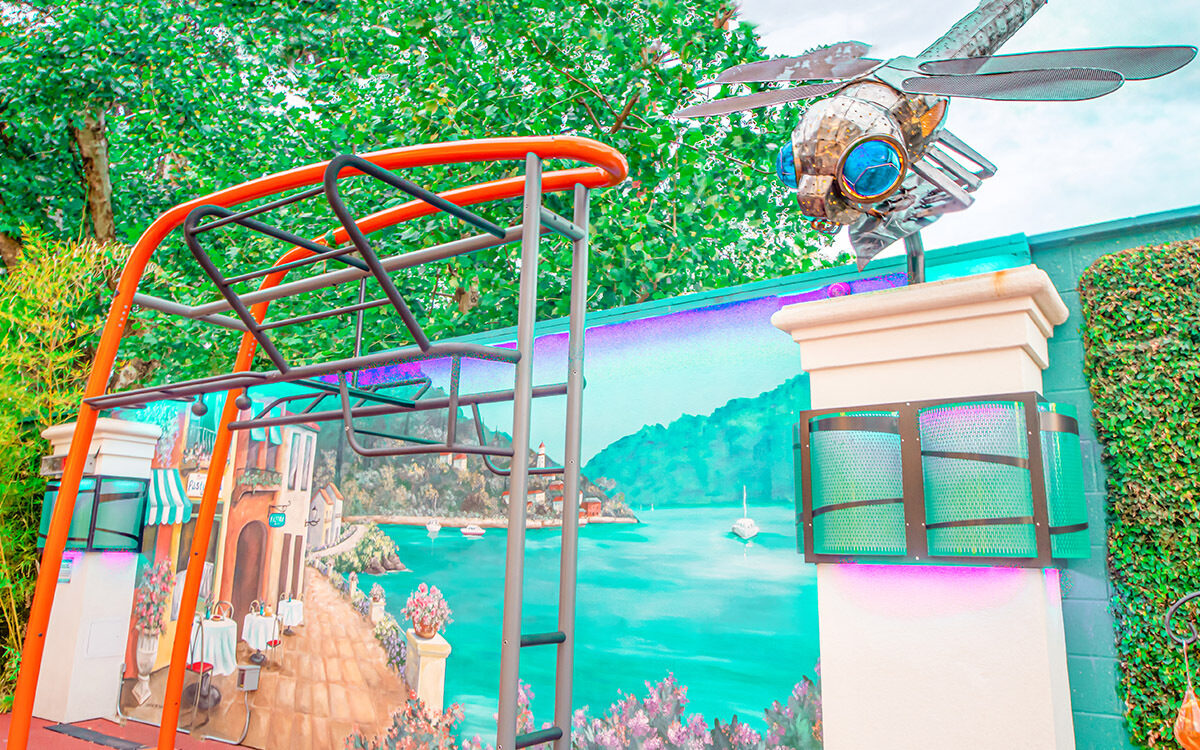 6 feet Dragonfly Sculpture
Art Unknown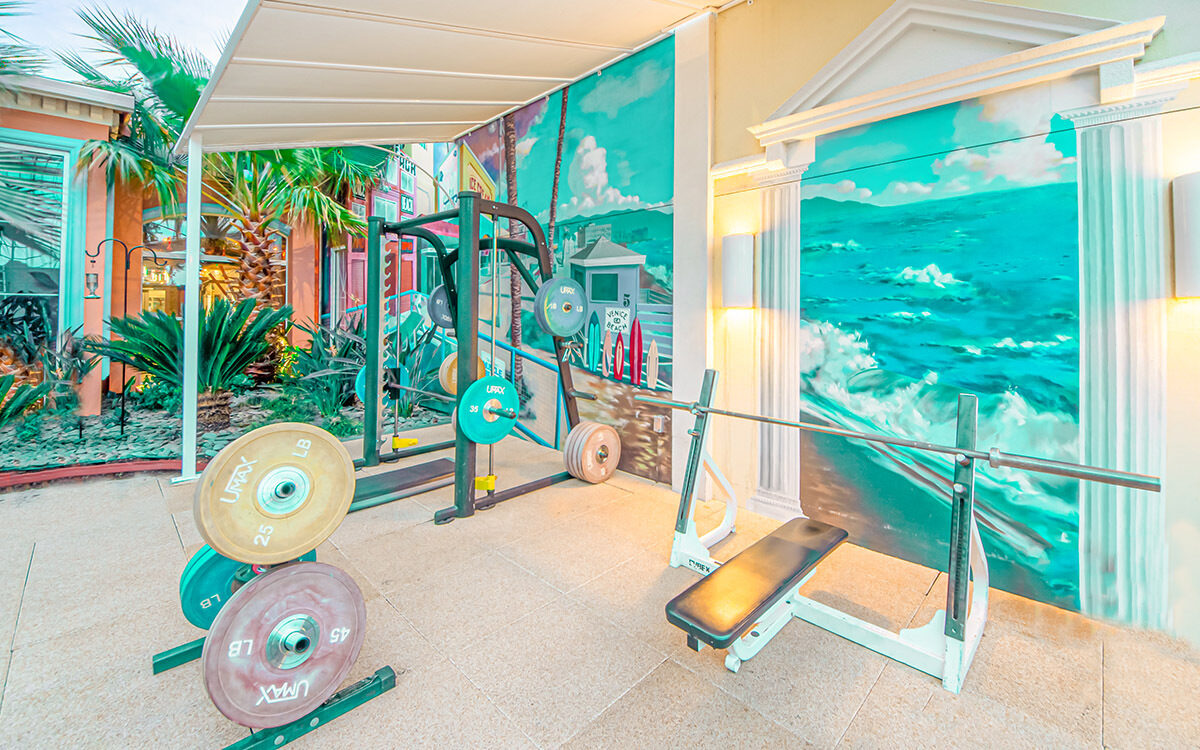 Muscle Beach Mural
David Selkirk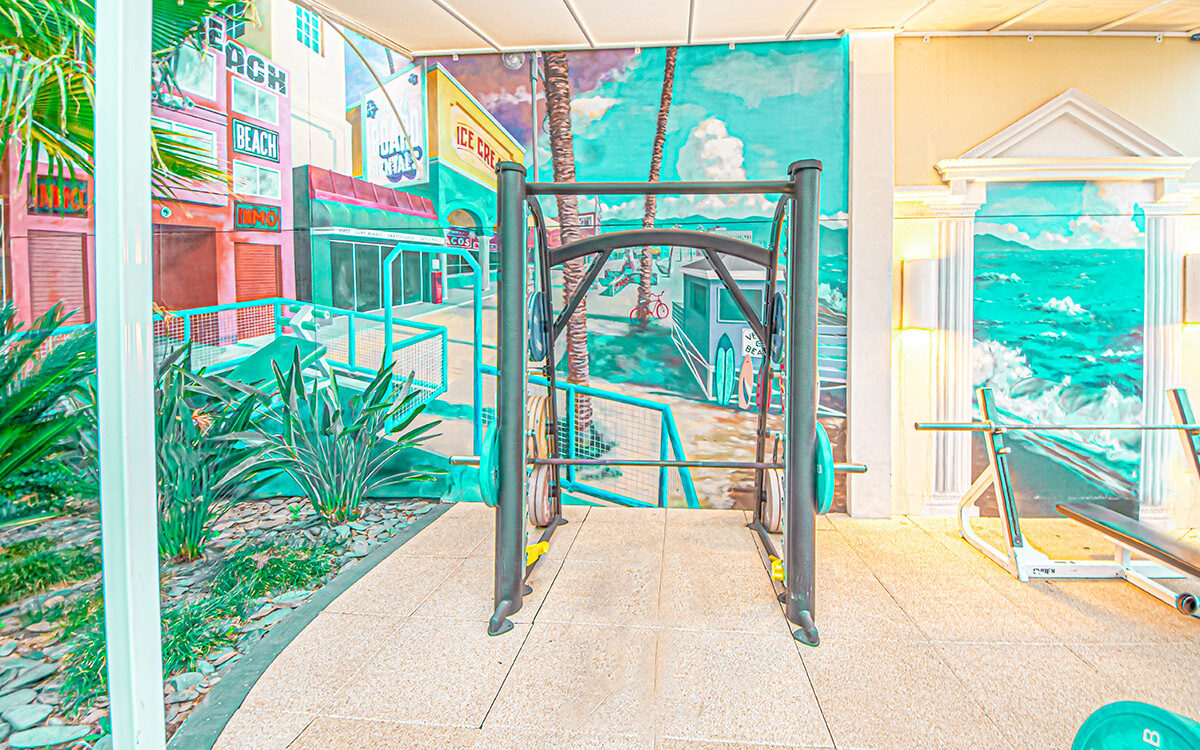 Muscle Beach Mural
David Selkirk
Track Mural
Chase Lundgren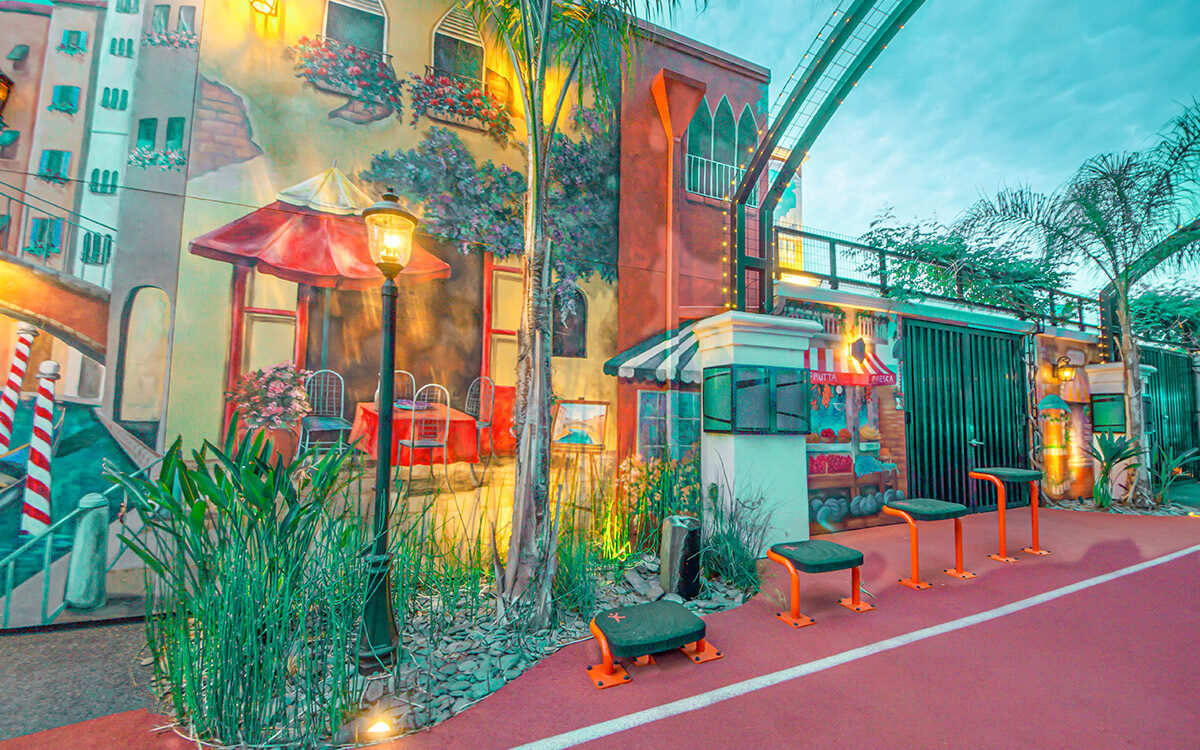 Track Mural
Christine MacShane
Garden Tour
Rose Gardens
Delight in the splendor of 300 fragrant and luxurious Hybrid Tea Roses. The romantic lure of the "Queen of Flowers"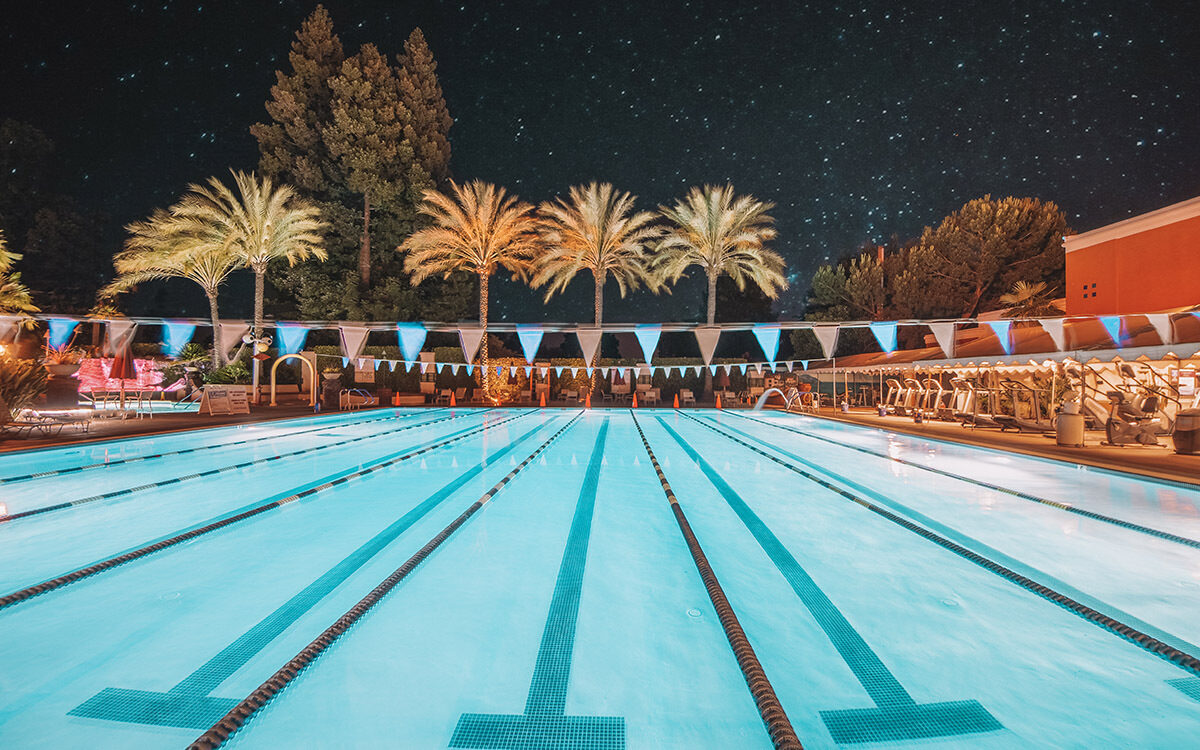 Palm Trees
Enjoy hundreds of exquisite palm trees featuring 23 varieties: Canary Island, Chamrap, Date, Fan, Pindo, Queen, Sego Palms, Banana Trees, etc.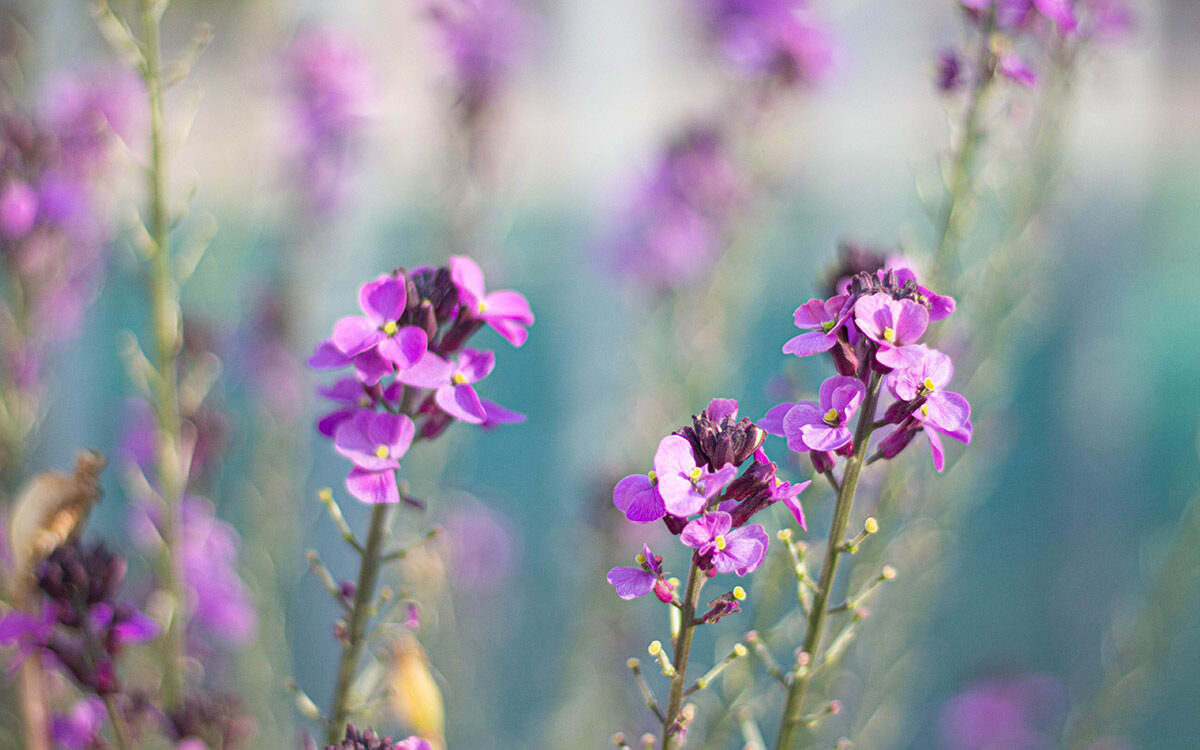 Tropical Plants
Encounter beautiful scintillating tropical flower specimens including : Birds of Paradise, Bougainvilleas, Angel Trumpets, Cana Lilies, etc.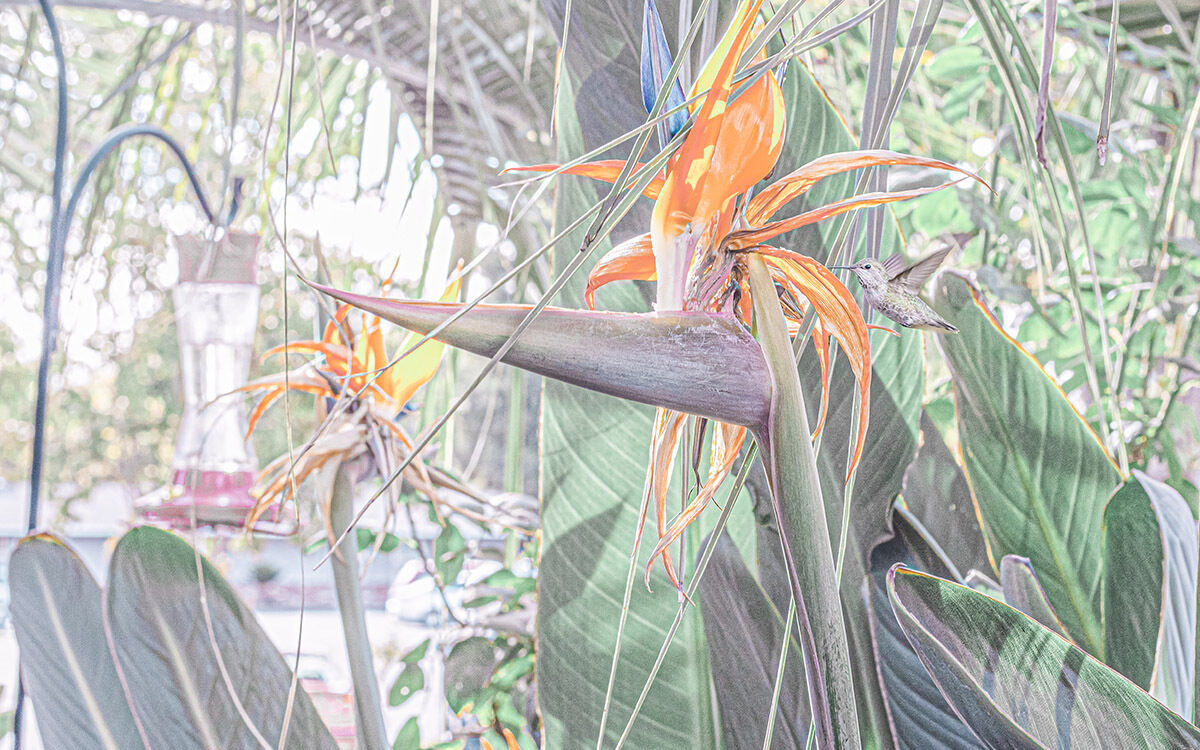 Hummingbird/Butterfly Gardens
Enlighten your senses and witness many exotic hummingbirds and butterflies, attracted by hummingbird feeders, bird houses and specific succulent flower selections.
Palatial Expansions
I - VII

30 years of Innovation and Imagination

From a small shoe string budget gym… to a six acre legendary Mediterranean Fitness Resort.

Grand Opening - 1992

In Motion opened with uninhibited passion and fire. Roaring with confidence, we immediately dominated the aerobic/group exercise and fitness scene.

1992 Construction Included

Front desk, Cardio-Theater, Main Free Weight Room, Gold Studio, one restroom, small kids area (where the cafe is now). No locker rooms for 2 years.

"The Fly Girls"

From funk classes to super abs and since our inception, we have hosted the industry's most skilled instructors and dynamic classes. Truly the heart beat of In Mo.

California's First Cardio Theater

Constructed amphitheater style. Chico's largest aerobics studio, largest Free Weight Room in the area and the largest cardio center was born.

Clarity of Vision.

Neo-Mediterranean design from the very beginning.

Thankful and humbled by our member's support.

From the start, we were family… Team In Mo and members as numerous members even helped unpack truckloads of weight plates and weight machines.
Member Testimonials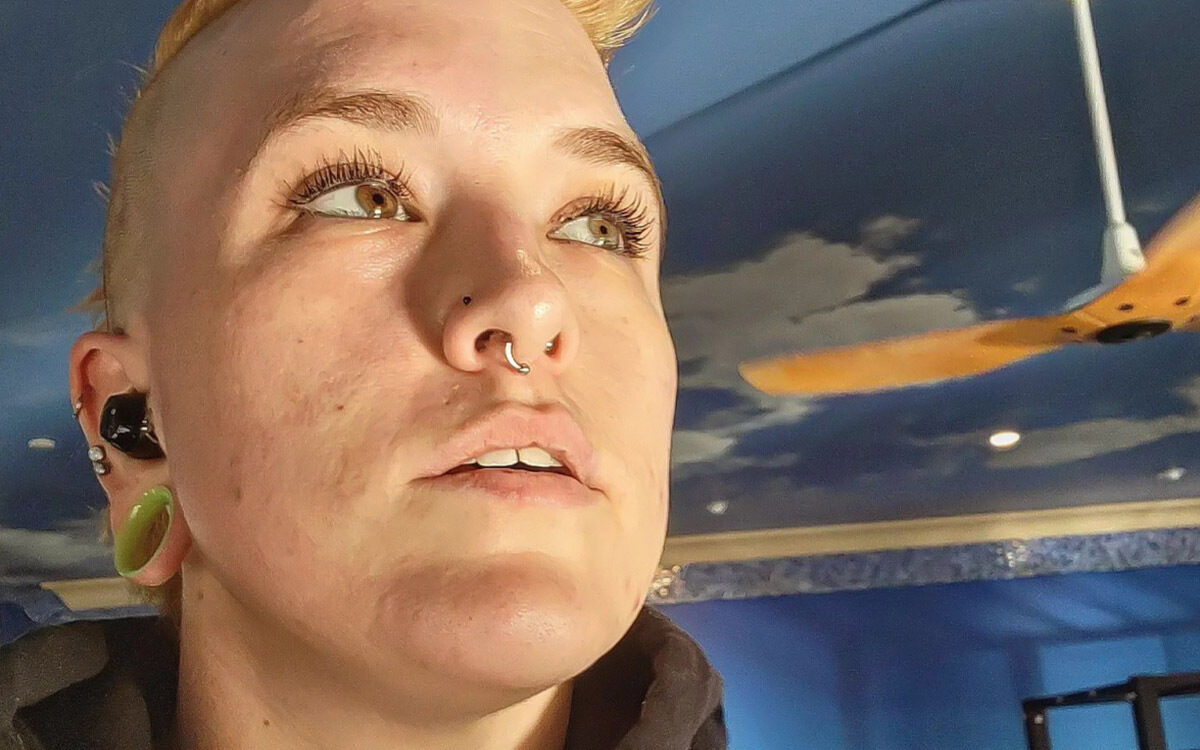 In Motion Fitness is my home away from home...
I love this place because when I feel the weight of my life, In Motion reminds me of just how strong I am! I remember my worth.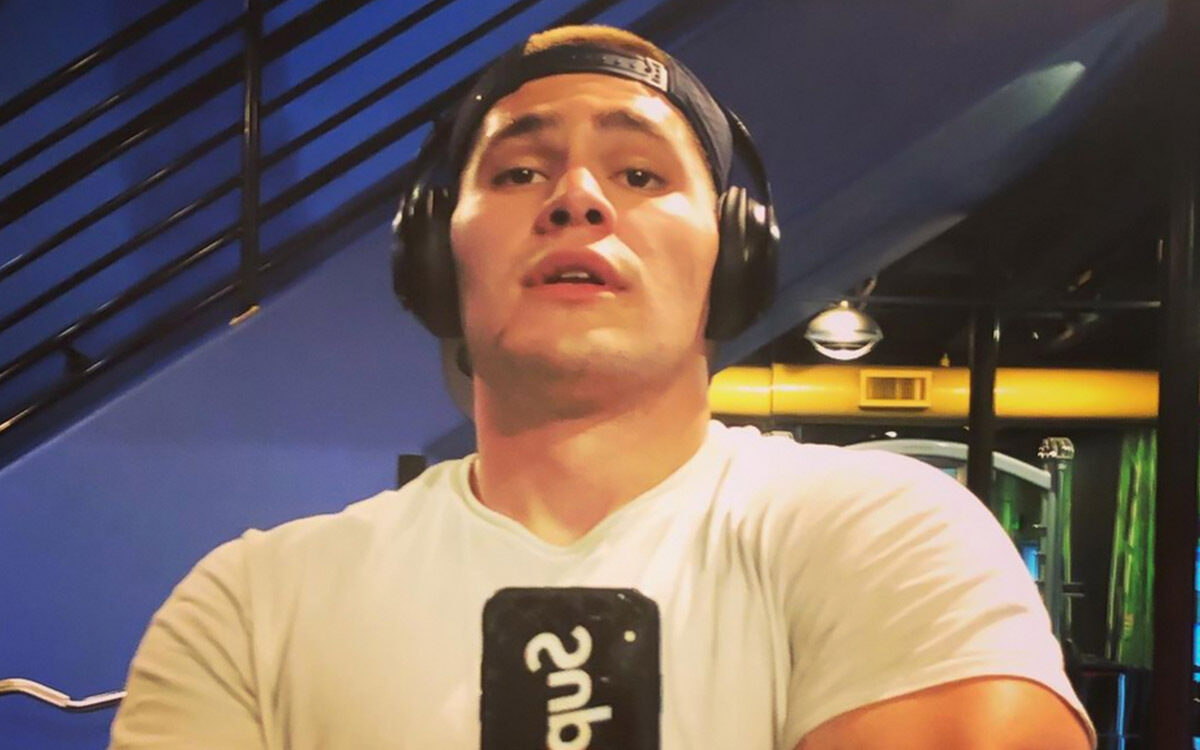 Love In Motion Fitness...
Because it's chalked full of people that remind me I can be bigger and do better.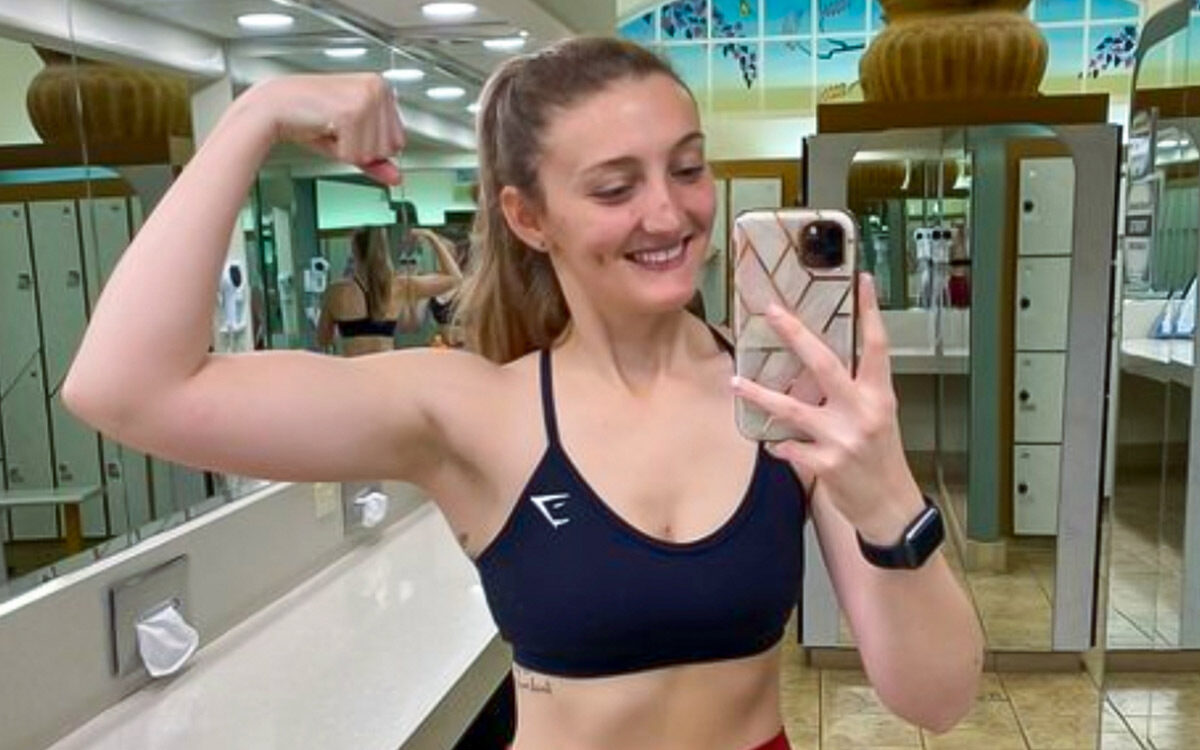 I love In Motion Fitness...
Because of such a great range of equipment and space available.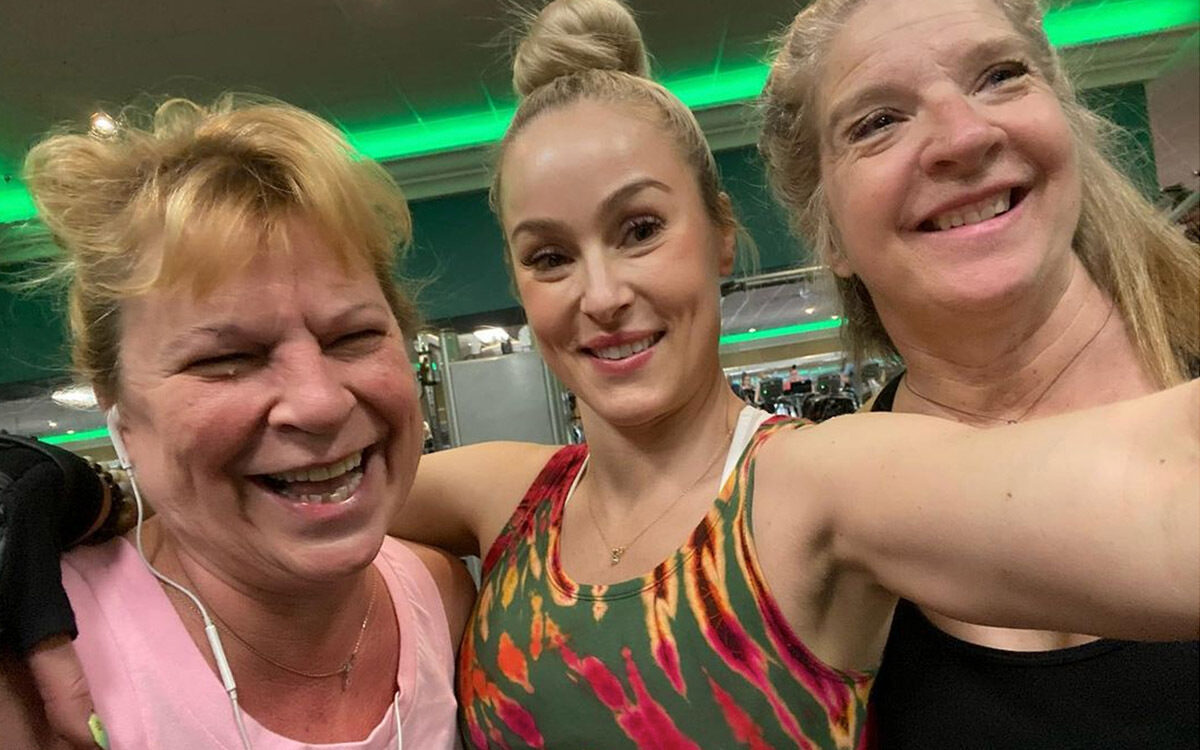 Our Girl Squad LOVES In Motion Fitness!!
It's our happy place! So much to do, it's like a big kids healthy paradise!
About Us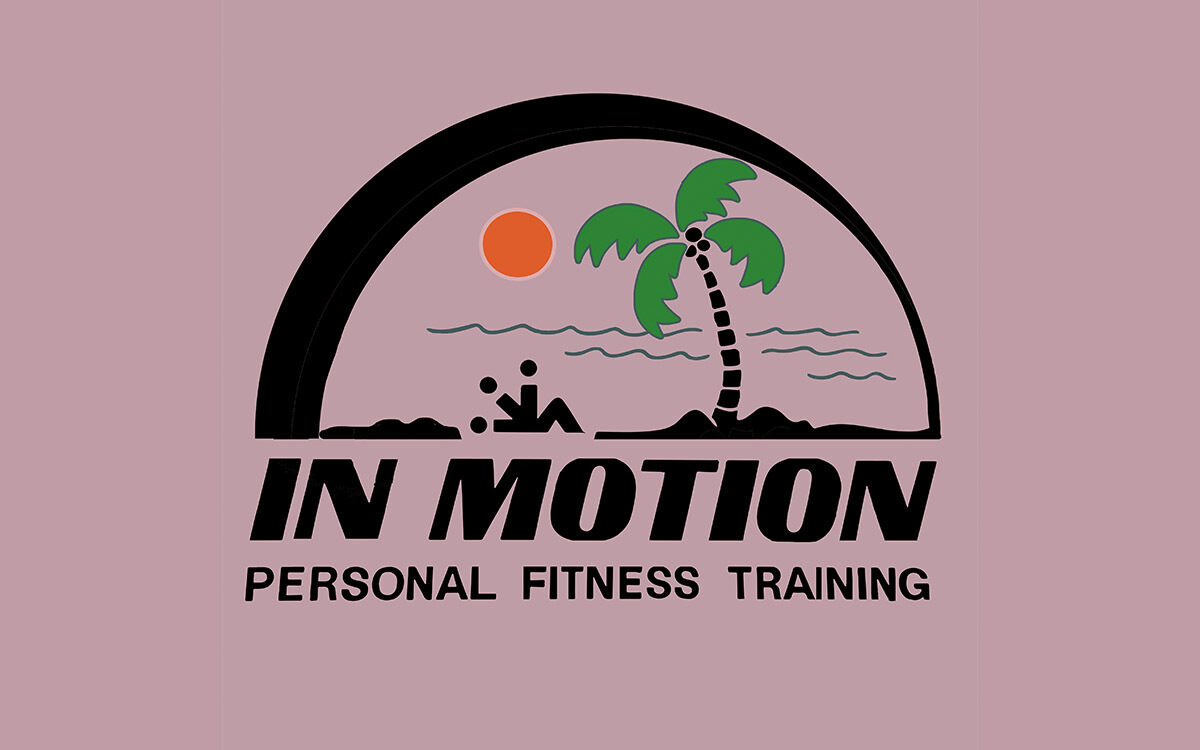 We started at the bottom, now we're here.
In Motion originated in a 2 car garage as "In Motion Personal Fitness" offering personal training and personal aerobic classes. Six palatial expansions later and VOILà... Chico's treasured health club, In Motion Fitness, emerged, flourished and matured into this breathtaking Mediterranean Fitness Village.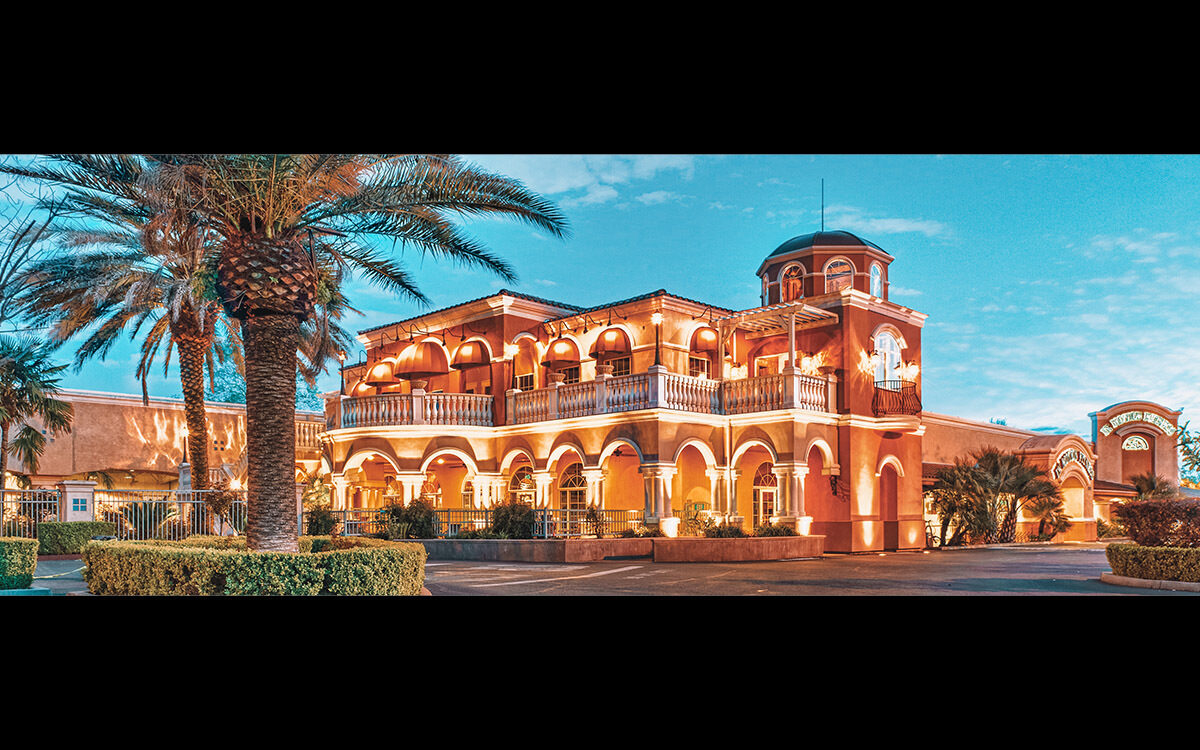 Always Aspiring to be Awesome
This is more than a job. This is our LIFESTYLE. 29 years later we are still OBSESSED with improving every week, every month and every year. We love what we do and honor the team we perform with. We are humbled and proud to have won the"Best of Chico" 28 years in a row. Tenaciously we plan to win it again. Team. Family. Love. Pride.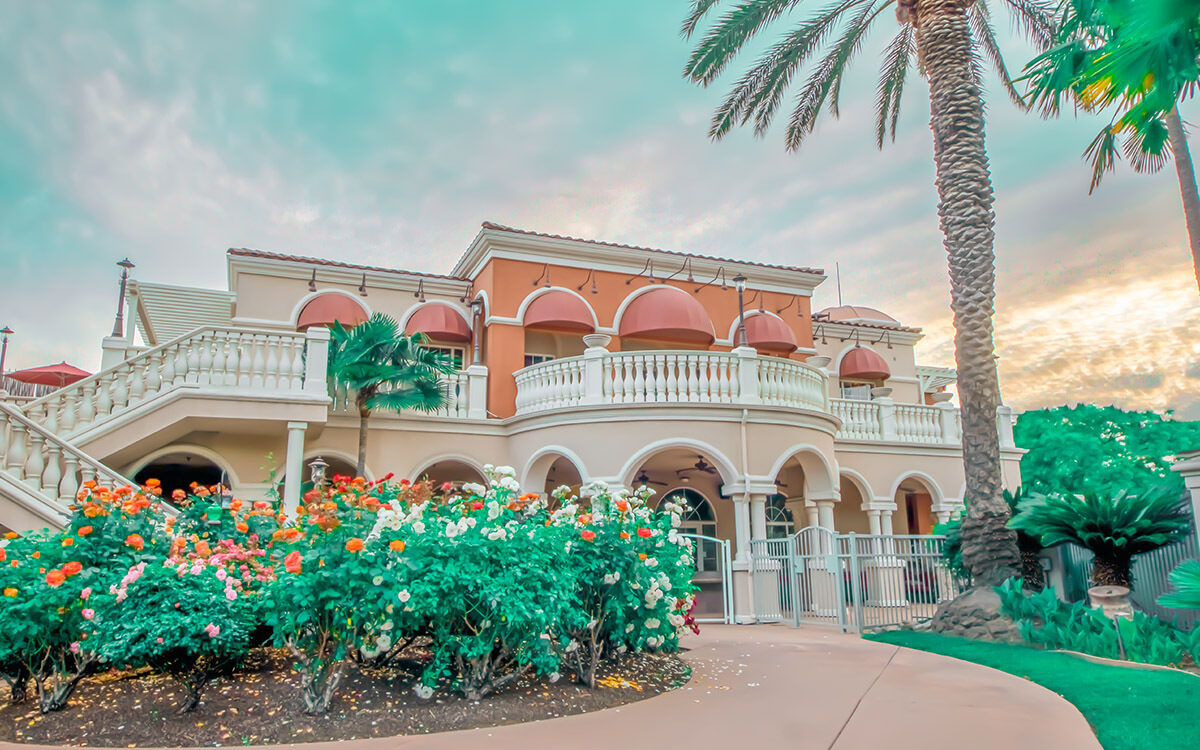 In Mo Family - A Culture of Positivity
We hire and surround ourselves with kind, caring, hard working, optimistic individuals that embody a supportive, comfortable, fun environment for teammates and for members. We feel honored to be a part of the In Mo Family and culture.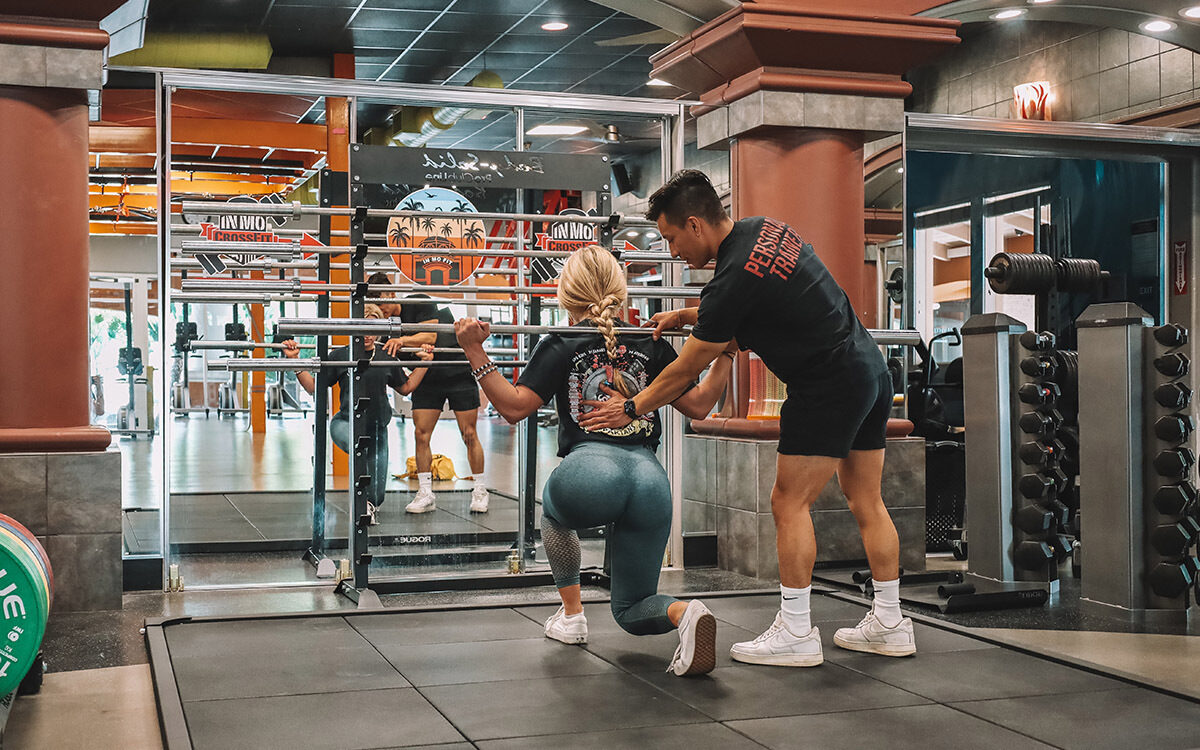 Clarity of Vision
Creating a deeper meaning for both design and function. We offer a painstakingly curated mix of neo-mediterranean architecture, inspiring artwork, tropical palm trees, state-of-the-art equipment, Caribbean colored pools, and a life-time of wholesome fitness.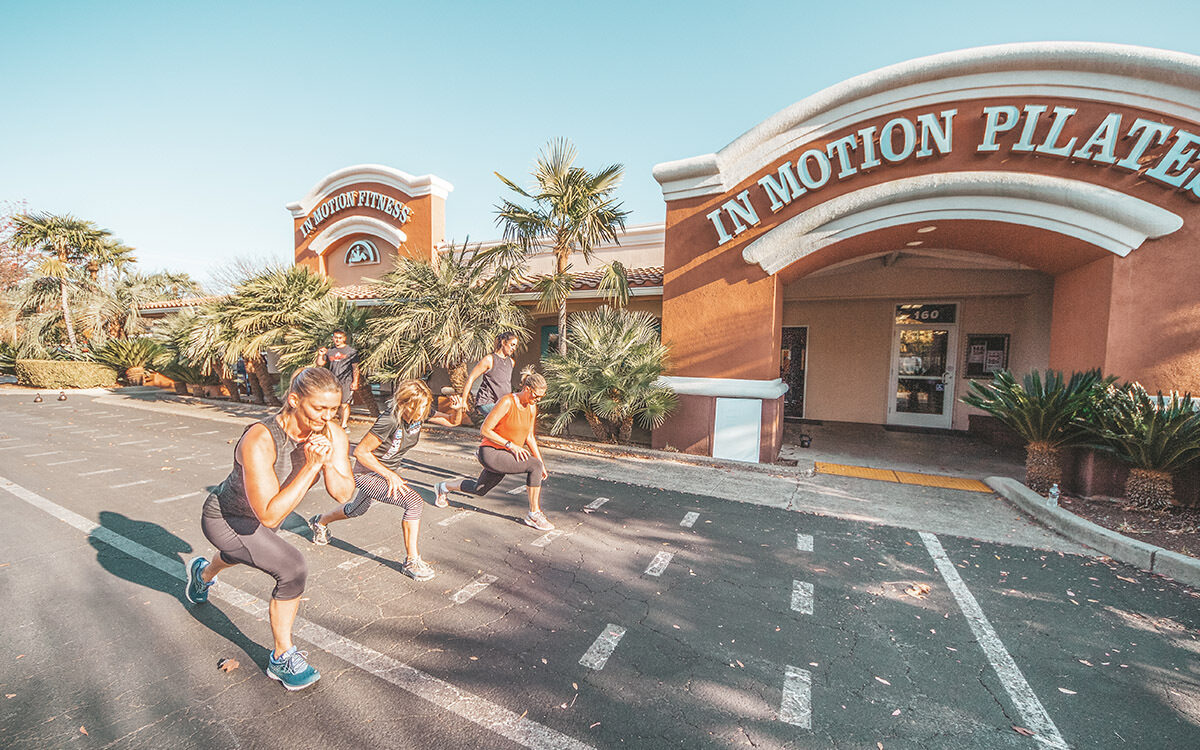 Dedication. Community. Impactful.
Making a difference is inevitably important to us. To ultimately and definitely change and improve our Chico community is why we so passionately do what we do. We're still hungry, chasing perfection and in constant pursuit of new levels. Small Town Charm. World Class Fitness.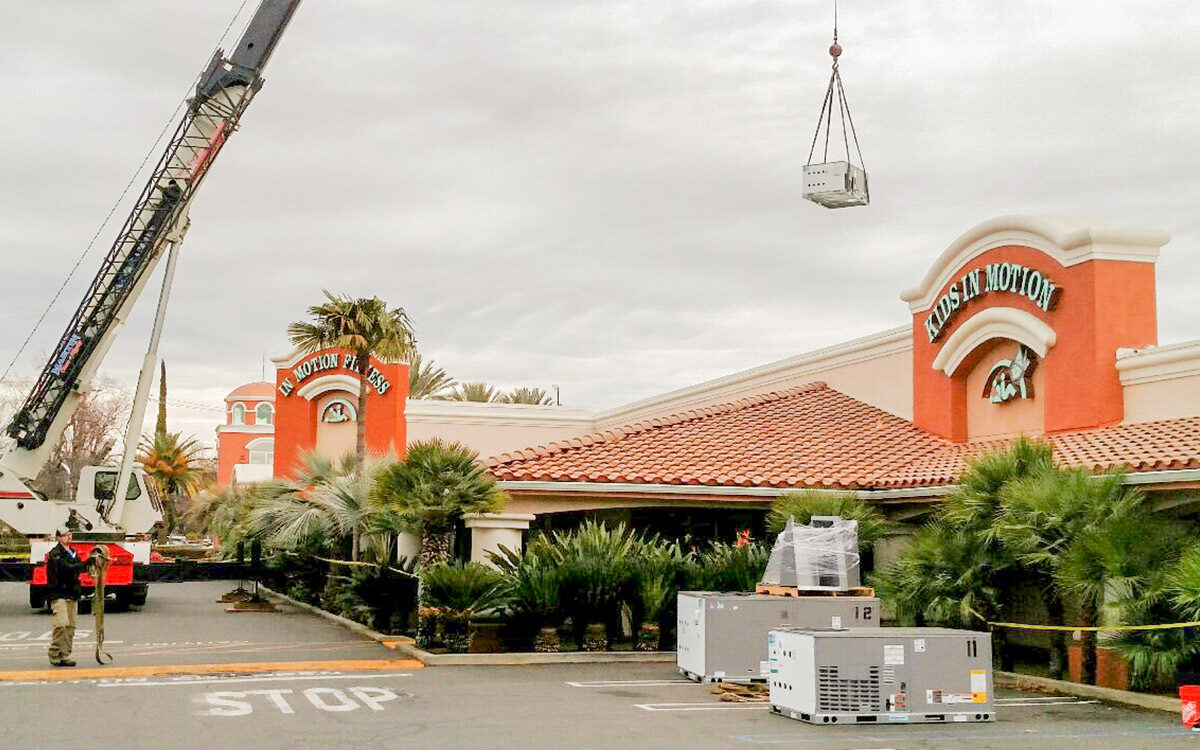 Work Ethic. Together. Team.
We honor the hard work ethic, the daily grind and the professionalism of our entire dream team, including all 12 departments and a workforce of 200. Please enjoy and appreciate the attention to detail and the daily pursuit of "Five Diamond Cleanliness". From our facilities and engineering teams, the lifelong gym dedication to their craft from our Group Ex, Aqua and Fitness instructors and the impeccable member service for all 12 departments.