8 Lane Wave-less Lap Pool
Eight lanes. Wave-less lap pool Built for speed and breaking records. Building future Olympians, to add to the 5 Olympians trained here. Swim School. Swim Teams. Masters.
Deck level gutter system designed for speed. The waves simply spill over the sides of the lap pool rather than bouncing back into the pool.
Lap swimming is open to members 14 years and older during pool hours.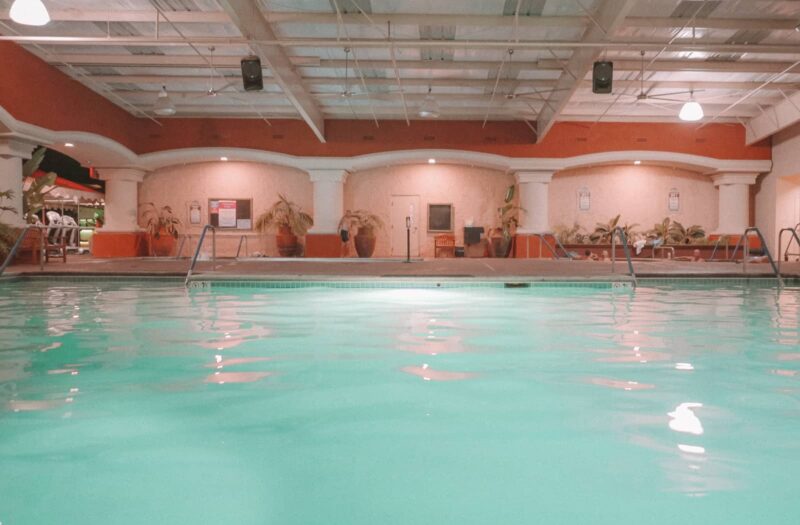 Aqua Pool
Always 88°. Unique Outdoor/Indoor Design
Covered pool with 30 skylights. No sunburn. No rain. No chemical smells. 65+ FREE Aquatics Classes offered monthly.

Family Swim
This is a special time set aside for families to enjoy the pool.
Quiet Adult Time - Water Walking & Swim
Enjoy this tranquil time to yourself to exercise and use the aquatics pool with little distractions.
View Schedule
Class Descriptions
NVSS Pool
It's a life saver.
Home to the North Valley Swim School - the only accredited swim school in Northern California. Simply amazing to watch your child progress from school pool, to aqua pool, to the lap pool and swim a lap! Don't procrastinate. Lessons are offered year round. Sign up today by calling 530.345.6707 or fill out the submission form below to have a swim coach contact you.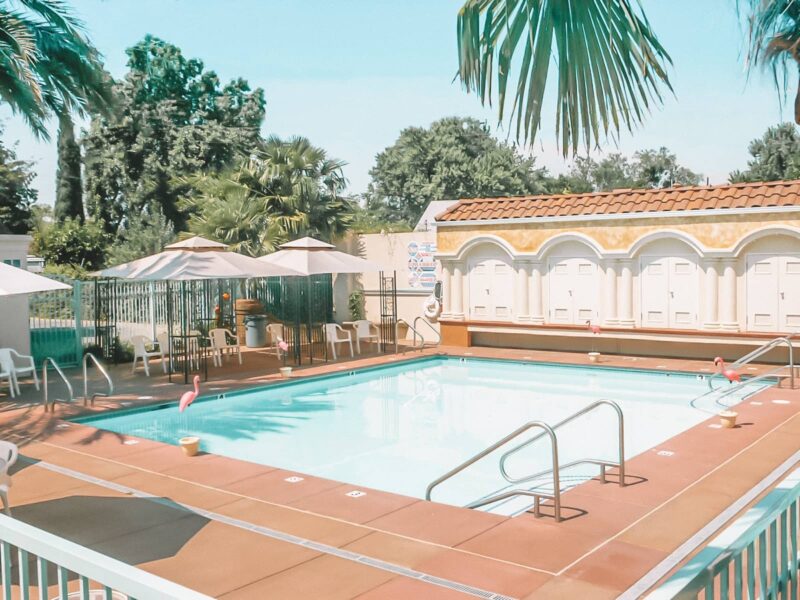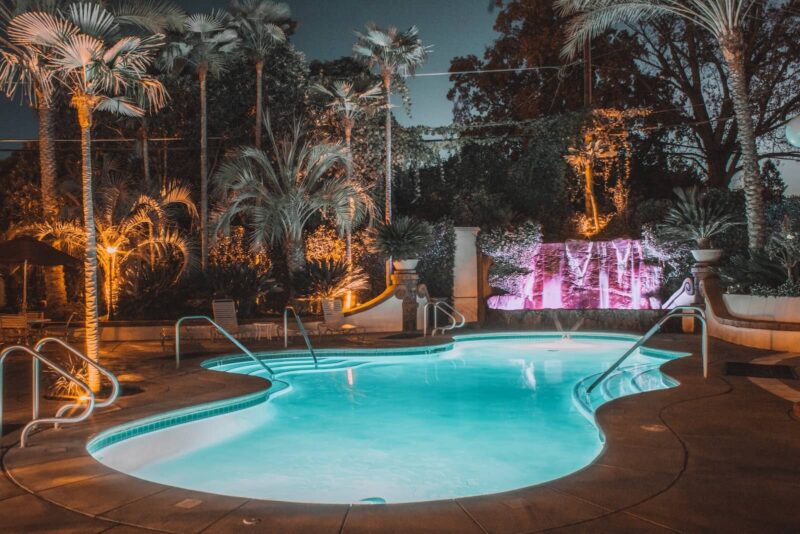 Resort Pool
Relax, refresh and play in a pool surrounded by lounge chairs, palm trees and tables. Perfect for fun family times. Located next to the Kids Splash Park.
Splash Park
Got Splash?
15 invigorating water features for endless entertainment and activity. Hot Lips, Kiddie Car wash, etc. It's a mini - water park at In Motion.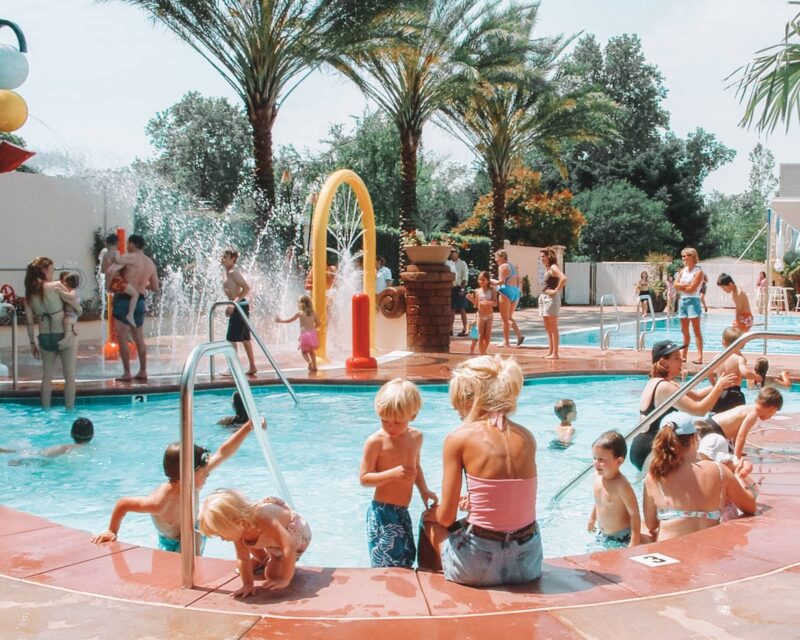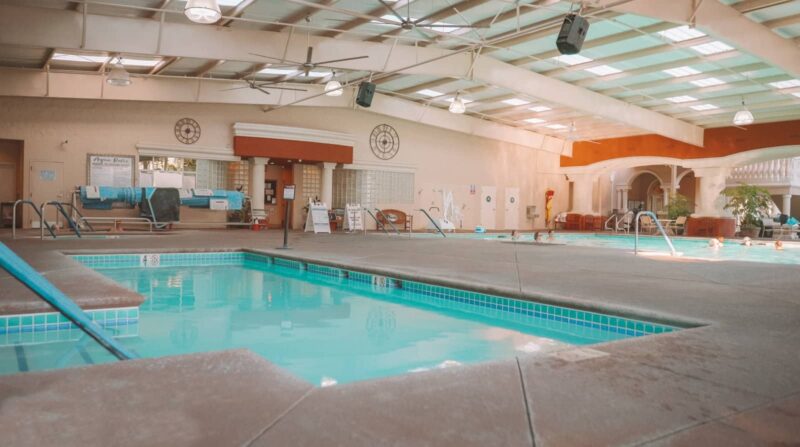 Therapy Pool
Always a warm 92°
This pool is perfect for water therapy. Rehab achy or sore muscles and joints with water walking in this warm, unique pool.
Quiet Adult Time - Water Walking & Swim
Enjoy this tranquil time to yourself to exercise and use the therapy pool with little distractions.

Dual Jacuzzi Spas
Relax. Rendezvous. Recover.
Two spas... because some like it hot, some like it not
Two soothing "in-ground spas'' to rehab, recuperate and indulge in. All five pools and hot tubs we have newly re-plastered and pristinely cleaned. Families can enjoy the family spa, kept at 99° and is open to children accompanied with their parents.
Adults have a separate spa kept at 103°.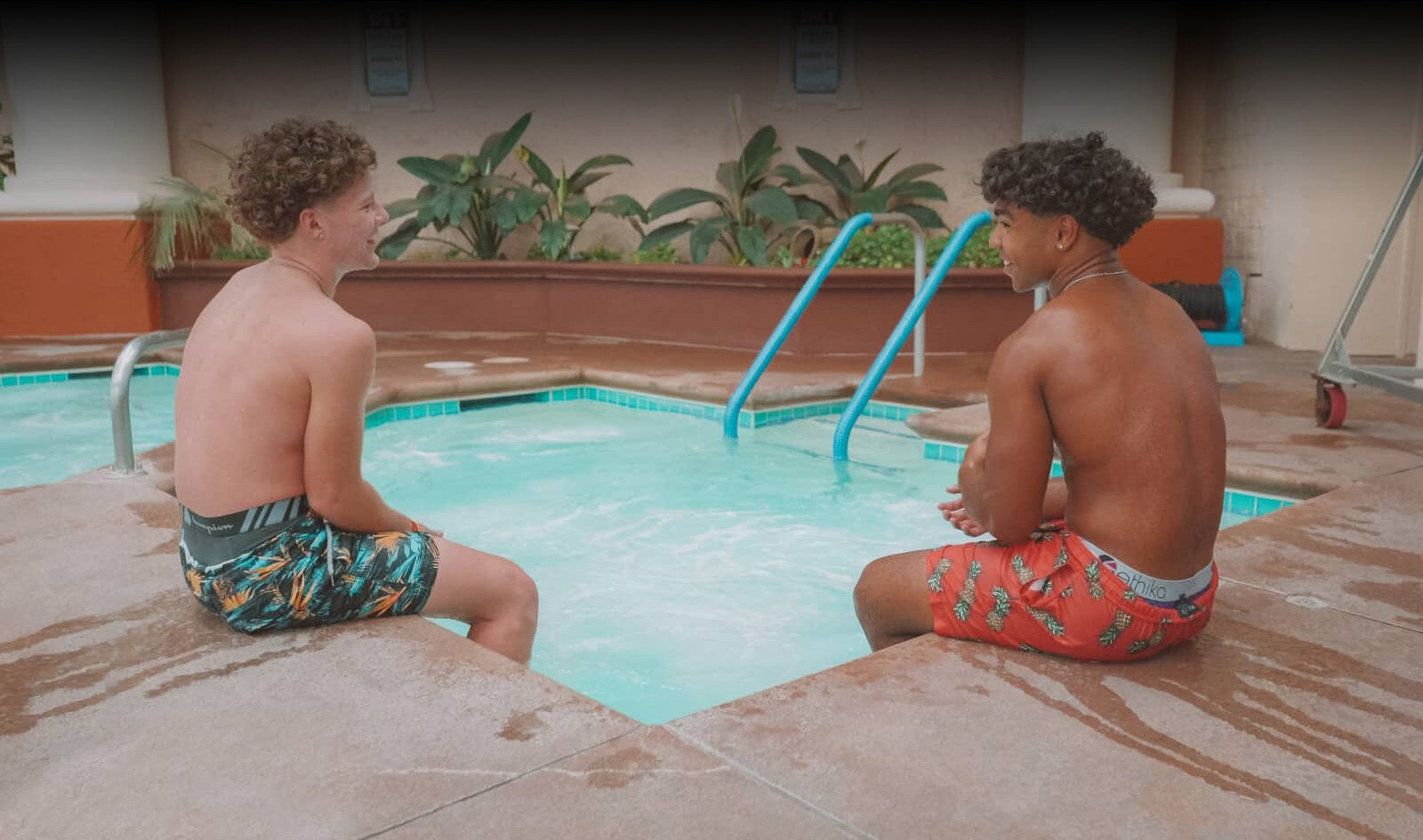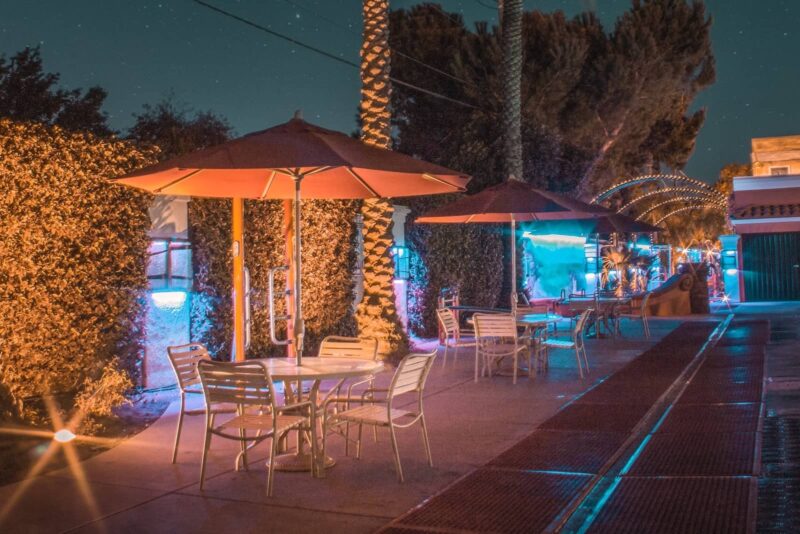 Special Programs
Chico Masters
Monday - Friday
6:00am - 7:00am
Lanes 5-8
Designed for swimming enthusiasts of all levels of fitness and ability. Technical stroke instruction and supervised workouts are given to swimmers of all ability levels. Whether you are swimming for fitness or to compete at the regional to national level, this program is right for you. Must be 19 year older or older.
Chico Aqua Jets Swim Team
Monday - Friday
3:30am - 7:00am
Lanes 5-8
The Chico Aqua Jets is a year round swim team offered through Chico Area Swim Association, a non-profit organization under sanction of USA Swimming inc. Requirements for participation are minimal: swimmers must be at least five years old and be able to complete 25 yards, freestyle.
More.
More. More.

Enlighten your senses and savor the resort ambiance including waterfalls, water arches, stately palm trees, opulent rose gardens, tropical shrubs, hummingbirds, beach umbrellas, lounge chairs, decorative lamp posts, night light shows, and so much more.
Top Aquatic Facility in the USA
Aquatic Exercise Association - 2007
Top Aquatics Facility in the World
Awarded by Aquatics International - 2010
World Wide Winner of the Country Club & Sports Club Division
We bring imagination & innovation to your fitness journey
Internationally acclaimed and locally voted Chico's best health club for 29 years and running.