Personal Training
Our personal training staff continually expands their knowledge of fitness, health and nutrition, thus providing you with the current cutting edge recommendations to help accomplish your health and fitness goals.
Meet Our Trainers
Our trainers are educated and skilled in a wide array of concepts and techniques. To view each of our trainers credentials simply click on their name below.
Education:
Humboldt State University- B.A. Liberal Studies Elementary Education
Minor in History
Multiple subject Teaching Credential
AFAA Certified Personal Trainer
CYSA "F" Licensed Certified Coach
NFSH Coaching compliance
CF - L1 Trainer
GTS Certified
TRX Certified
USAW L1
Training & Specialties:
Plyometric/agility
Sports endurance training
Experience:
Teen Cross Training
10 years High School/Club Soccer Coach
3 years Off the Wall Soccer Youth academy
Personal History:
I have been involved in sports and physical activity from the recreational to the collegiate level. I played three years of collegiate soccer at Humboldt State University. After graduating I started to coach and individually train soccer players. After moving to Chico in 2009 I took an assistant soccer coaching job with Tony Longueira. After working with Tony, he encouraged me to become certified as a personal trainer. I took his advice and now I have my AFFA personal training certification. I am also now the head coach of the Varsity Boys Soccer at Chico High. One of my strengths in training comes from my background in education. I feel like I have an understanding in how people learn and evaluate their fitness levels. I am quick to be able to modify my training sessions so that they are challenging to all levels and help people achieve their goals. My biggest success story would have to be on myself. After high school I broke my ankle and could not play college soccer my freshmen year. After ballooning to over 220 pounds I realized that if I wanted to play soccer again I would have to make a life change. After a year of researching and training I was able to get back to my playing weight and walked onto the University team becoming a starter halfway through my first season.
Favorite Quote:
"The only way of finding the limits of the possible is by going beyond them into the impossible" - Arthur C. Clarke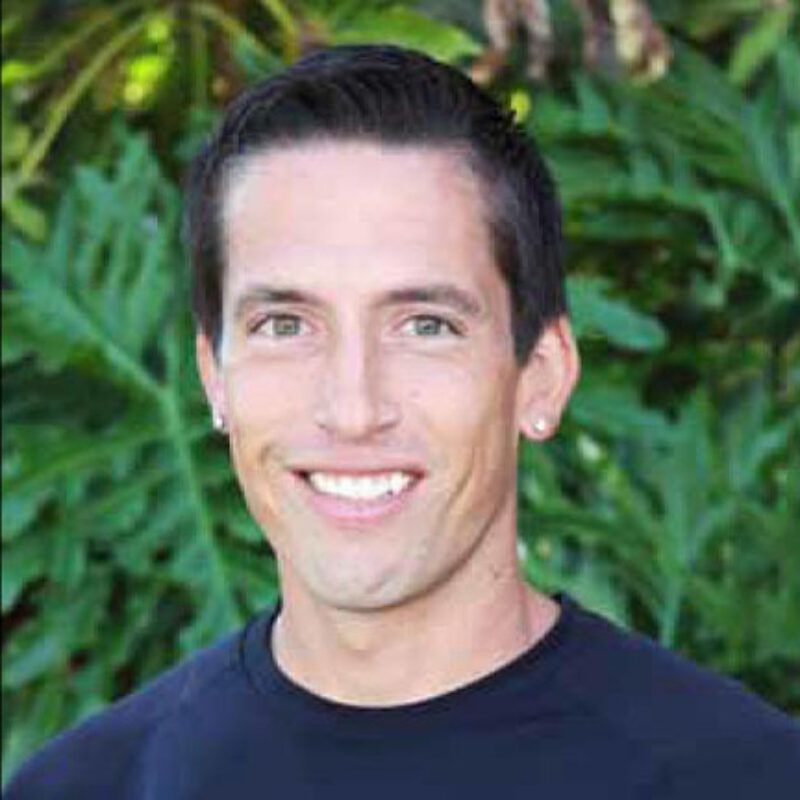 Education:
C.S.U., Chico - M.A. Education and Recreation Emphasis
A.C.E. Certified Personal Trainer
CETI Cancer Exercise Specialist
Youth Fitness Specialty Certificate
APEX Certified Nutritional Counselor
NSPE Certified Pool/Spa Operator
STRONG Certified
BOSU® Master Trainer Level II
Certified BodyBar Master Trainer
Nordic Walking Instructor
KettleBell Concepts Certified Instructor
Certified Drums AliveTM Instructor
GRAVITYTM Personal & Group Trainer
GlidingTM Master Trainer
TRX® Suspension Trainer
One Day To Wellness Coach
Training & Specialties:
Balance & Stabilization for Seniors
Upper & Lower Body Resistance
Programming 4 Kids & Teens
Real Training for Winter Sports
Strength Training for Triathletes
Conditioning for Golf
Dynamic Balance
GRAVITY
BOSU®
Sport Specific Training
Strength Training
Weight Loss
Youth Fitness
Experience:
In Motion Fitness Personal Trainer
Youth Fitness Director
Ski Conditioning Instructor
Swim Team Dry Land Training
Personal Growth Instructor
BAM 'Body & Mind Conference' Director
BodyBar Systems Rep
PowerBar Team Elite
Cyclocross Race Organizer
Internationally Published Author
Chico Unified Jog-A-Thon Training
Y.M.C.A. Youth Leader
I.C.A.A. Visioning Board Member
Clients:
Alexa: Trained for Berkeley Tennis Team
Susan: Retired and made exercise her lifestyle
Jim: Ski specific program
Stephanie: Swim specific training
Tom: Golf specific training led to tournament wins
Favorite Quote:
"FUN, Education, Health, Knowledge, Technique and Understanding."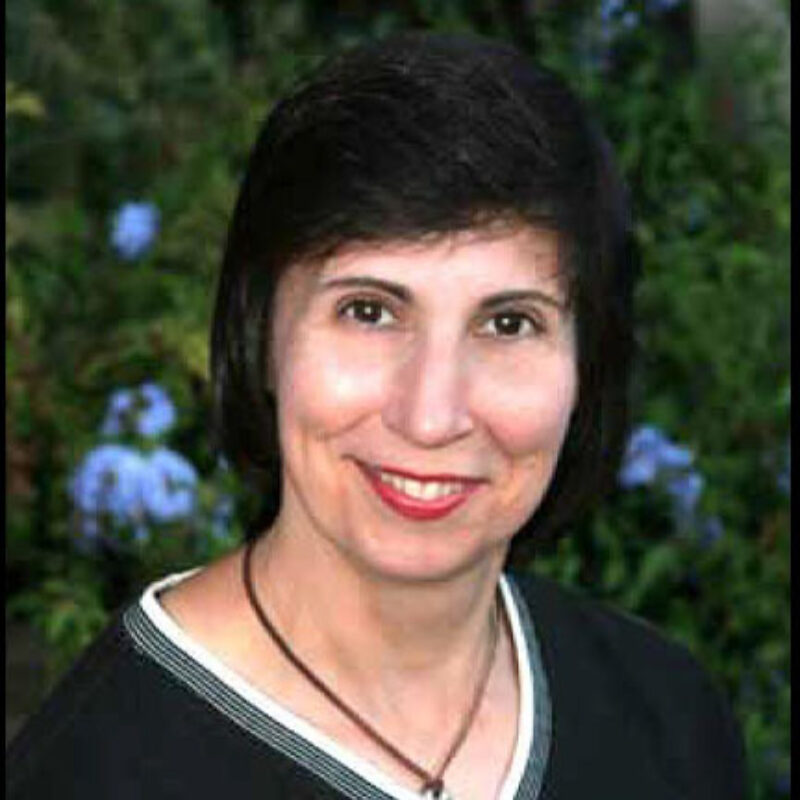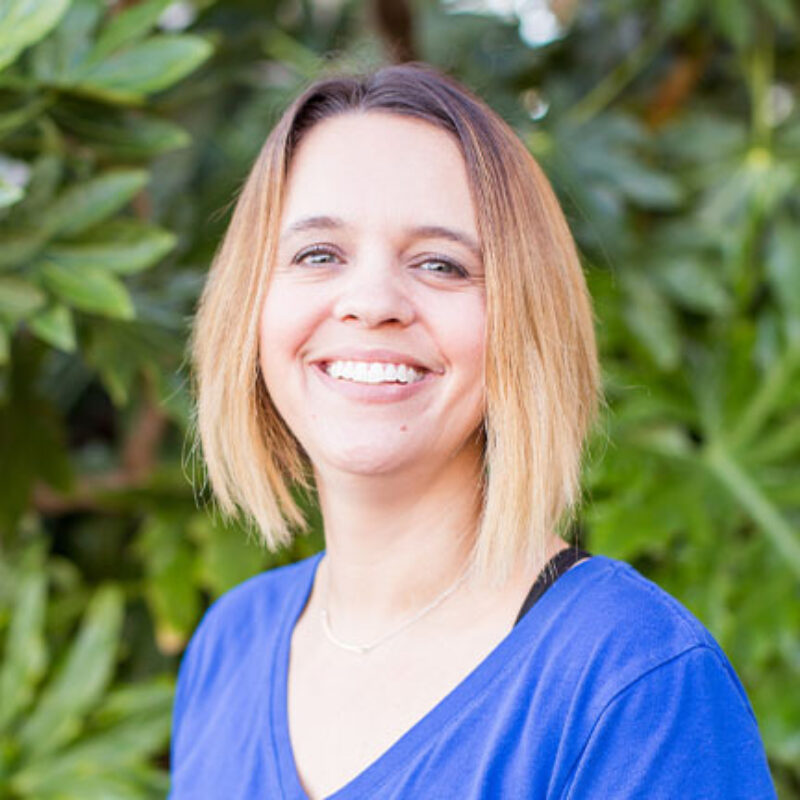 Education:
Butte College
AFAA Certified Instructor 1985
AFAA Certified Personal Trainer
IDEA/ACE Certified Instructor 1987
Certified Kickbox Instructor
Certified STRONG Pump Instructor
Certified Johnny G Spin Instructor
Schwinn Cycling Certified
Certified Massage Therapist
Certified APEX Fitness Professional
MOC Certified
Senior Specialist
Level 1 CrossFit Trainer
Training & Specialties:
Group Exercise & Group Training
Weight Management - Obese Population
Stretching Exercises for Flexibility and Prevention of Injuries
Rehabilitation
Experience:
Kangaroo Kourts, Yuba City 1982
Dansaerobics, Chico 1982/1983
Back-in-Shape - Physical Therapy
Kangaroo Kourts, Chico 1983 - 2001 Former Owner & General Manager
In Motion Fitness, 2001 - Present
General Manager
Personal Trainer
Group Exercise Instructor
Group Cycling Coach
Clients:
Steve 1996: Weighed 575 pounds, insulin dependent, high blood pressure, and inactive
Steve now: Weighs 350 pounds (he's 6'5"), takes a multi-vitamin and is very active.
Personal History:
Having personally experienced the frustration of maintaining a desired weight I have a passion for helping people reach and maintain their health and fitness goals.
Favorite Quote:
"Try again, fail again, fail better"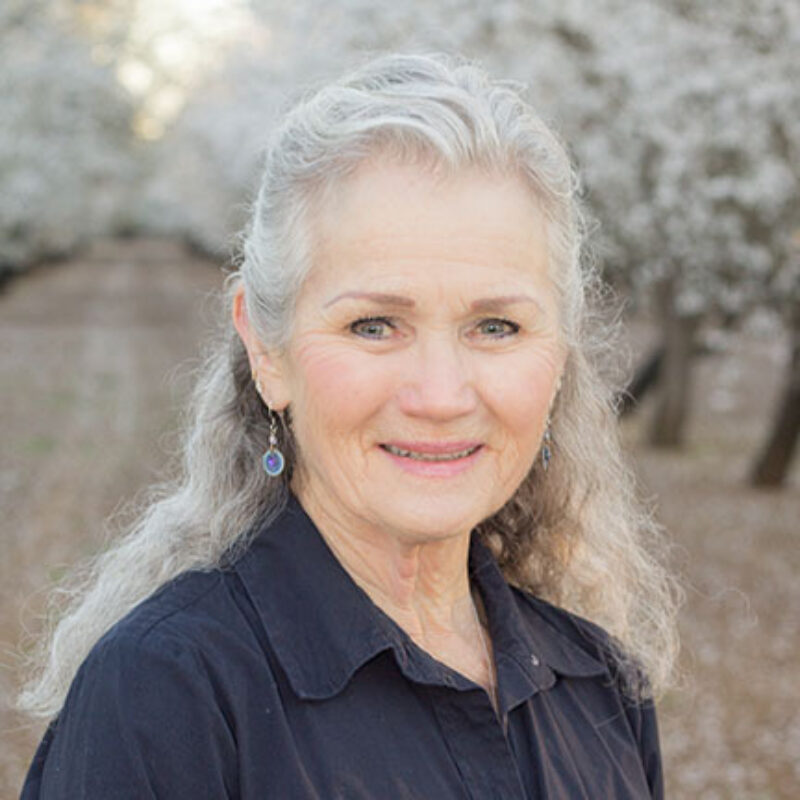 Education:
Master's in Public Health from CSU, San Marcos
B.S. in Kinesiology from CSU, Monterey Bay
CPR/ AED Certified
Training & Specialties:
Strength and Conditioning – Kids and Teens
Correctional Exercise - Elderly
Mobility Training - Kinstretch
Functional Strength Training
Athlete Specific Speed and Agility
Experience:
Personal Trainer at In Motion Fitness (Chico, CA)
Health and Fitness Coach at Basis Health and Performance (Chico, CA)
Physical Therapy Tech. at In Stride PT (Monterey Bay, CA)
Kids Camp Counselor/Coach (Monterey Bay, CA)
Collegiate Athlete (Monterey Bay, CA)
Marine Corp Trainer Assistant (San Diego, CA)
Personal History:
I have been in the world of health and fitness since birth, I've played just about every sport and chose to stick with softball for my collegiate career. I have experienced numerous injuries and have used exercise and nutrition to bring my body back to a pain free state. My goal is to coach those interested in longevity, proper gym technique aiding in the minimizing of pain as well as educating on the many benefits of specific mobility/strength movements. I also have a passion for empowering women to use weights and not being afraid of becoming stronger!
Favorite Quote:
"Just do it" - Nike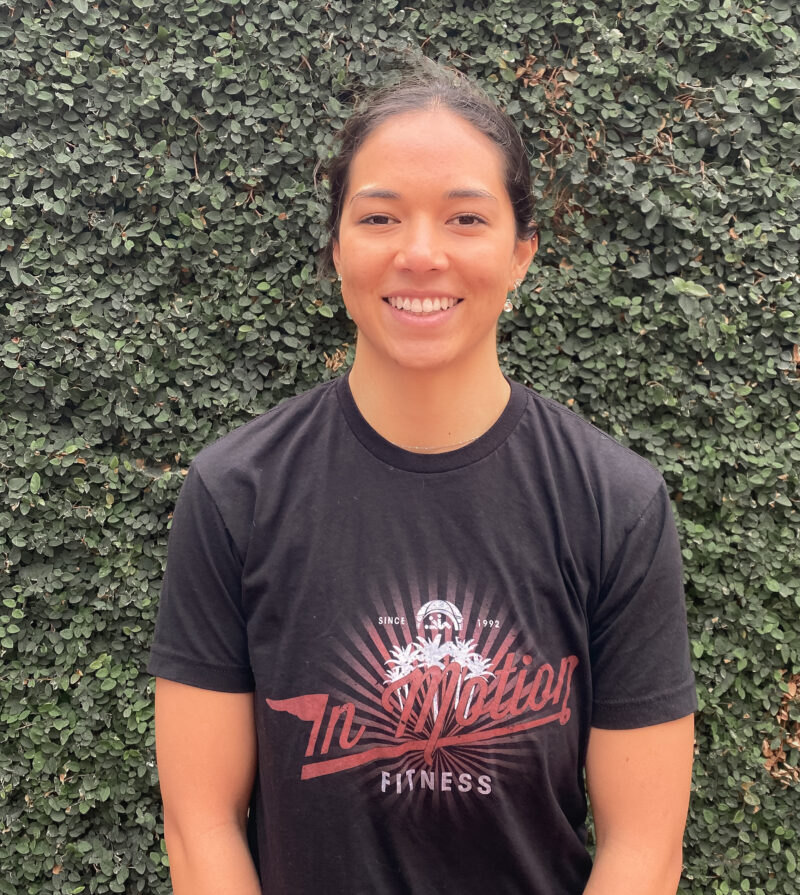 Education:
Bachelors Degree in Kinesiology from CSU, Chico
Certified Personal Trainer through ISSA
CPR/ AED Certified
Training & Specialties:
Strength and Conditioning
Correctional Exercise and mobility training
Functional strength training
Experience:
Personal trainer at In Motion Fitness
Personal History:
I have grown up playing sports and being active, mainly through team sports like football and basketball. I was introduced to strength training about 4 years ago and have become obsessed with it since. My passion now is to spread the word of strength training and all of its benefits to people who want to reach their fitness goals.
Favorite Quote:
"A little progress each day adds up to big results"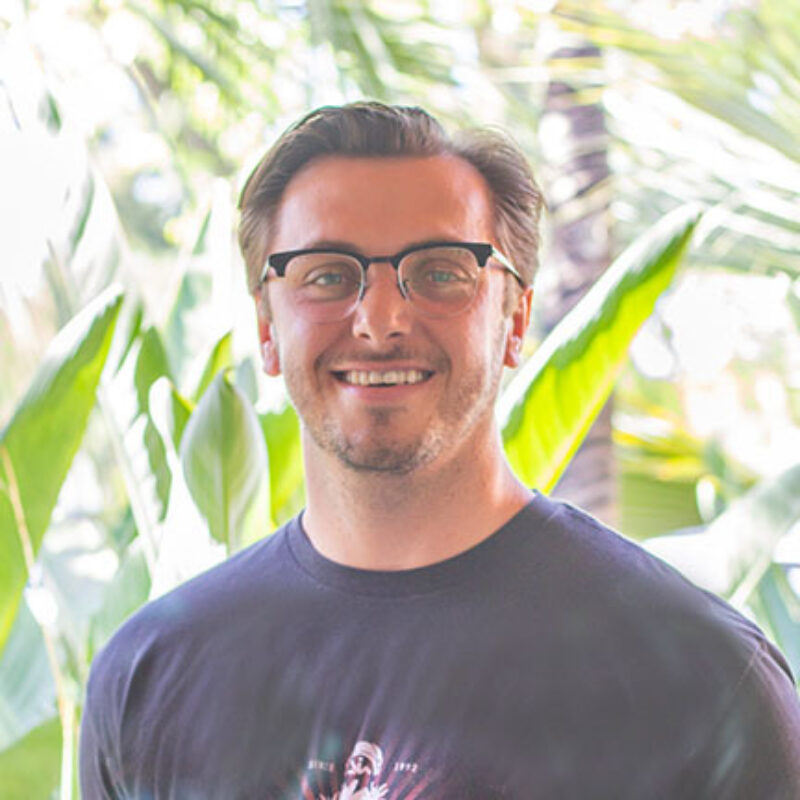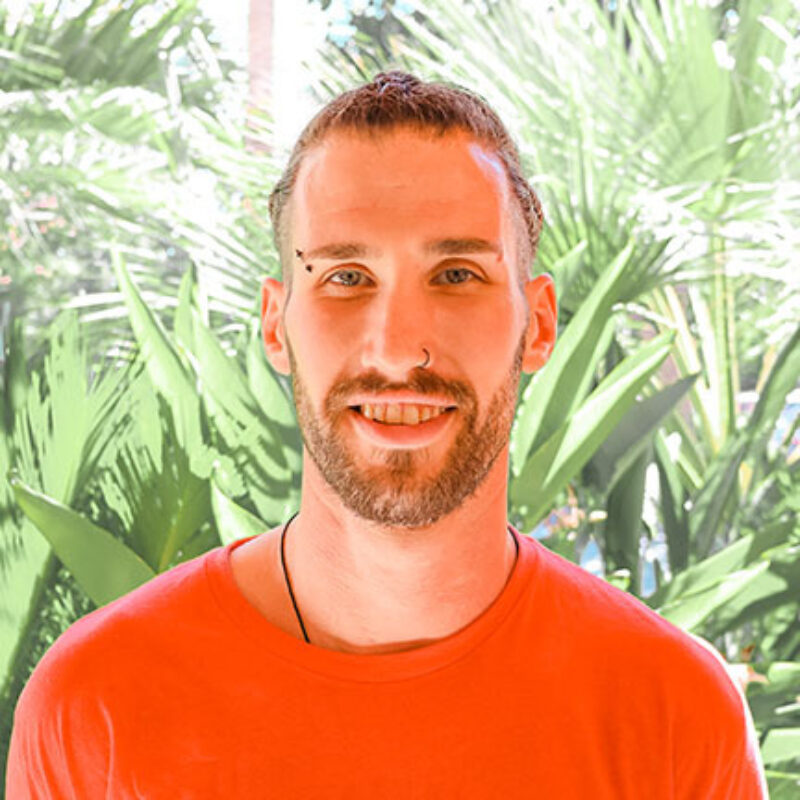 Education:
Bachelor of Science in Business
Training & Specialties:
Behavior Changing
Motivational Strategizing
Weight Loss
Corrective Exercise
Experience:
Small Group Training
Circuit Training Classes
Senior Fitness Classes
Strength & Conditioning
Functional Fitness
Foam Rolling Classes
Personal History:
I have been in sports my whole life starting at age 5. My sports history includes gymnastics, cross country, track (400 hurdle, 110 hurdle, shot put and disc) and basketball. When I was 12 years old, I started lifting weights and now compete in figure body building. I am also a yellow belt in SanSoo KungFu.
I have realized my true passion and love is fitness. I love helping others become the best versions of themselves and watch their miraculous transformations.
As someone who has struggled and overcome many obstacles, I look forward to sharing my knowledge of nutrition and exercise physiology with my clients.
Favorite Quote:
"Smile and wave while proving them wrong" - Shawn Rhoden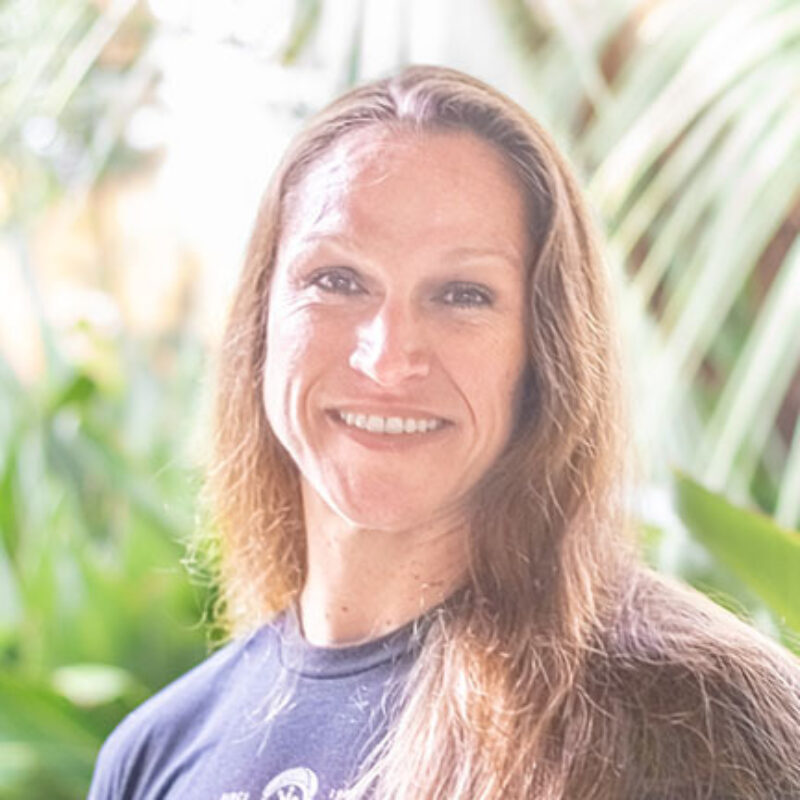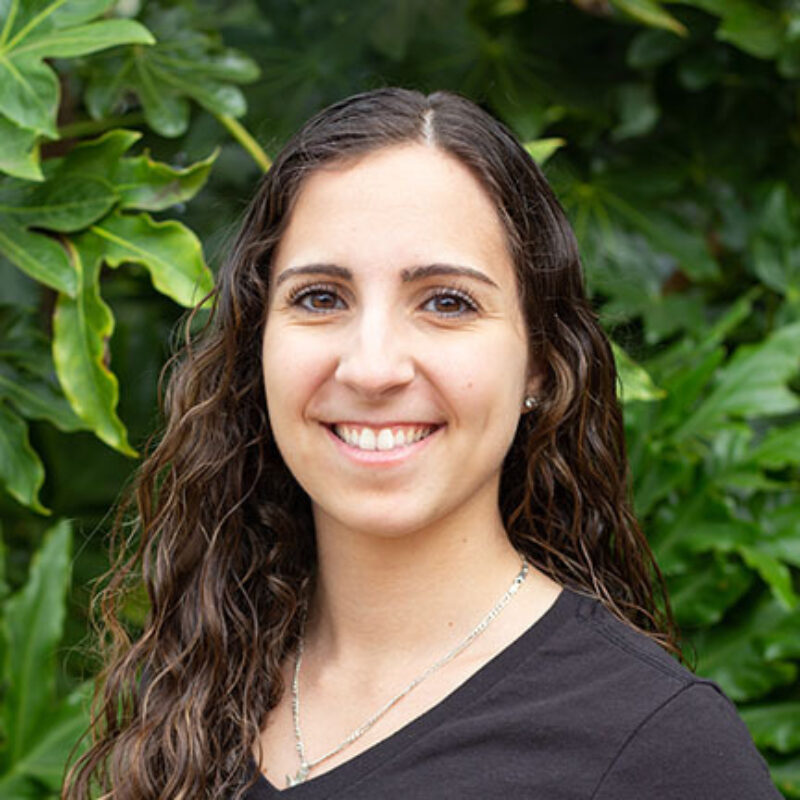 Education:
CSU, Chico Graduate Bachelor of Science in Exercise Physiology (2000)
A.C.E. Certified Personal Trainer
Powerhouse Pilates - Level 1
Mat 1 & Reformer 1
Training & Specialties:
Senior Populations
Group Fitness
Turning Fitness Into a Lifestyle
Experience:
In Motion Fitness Personal Trainer
(1998-present)
FitCore Pilates - Prenatal & Postnatal
Cardiac Rehab Program
Weekend Warrior
Women With Weights
High Intensity Training
Club Sport Fremont & Pleasanton Personal Trainer
(2000 -2001)
Team Training
Clients:
Andy: Strengthened lower back after going through surgery. Lost 30+ pounds!
Katrina: Trained her for her first triathlon, June 2001 at the Danskin Triathlon. GO KATRINA!
Beth: Helped regulate her blood glucose level for diabetes through diet and exercise.
Favorite Quote:
"I have helped countless new members learn to put exercise into their daily routine. There is something out there for everyone, and it is never too late to start."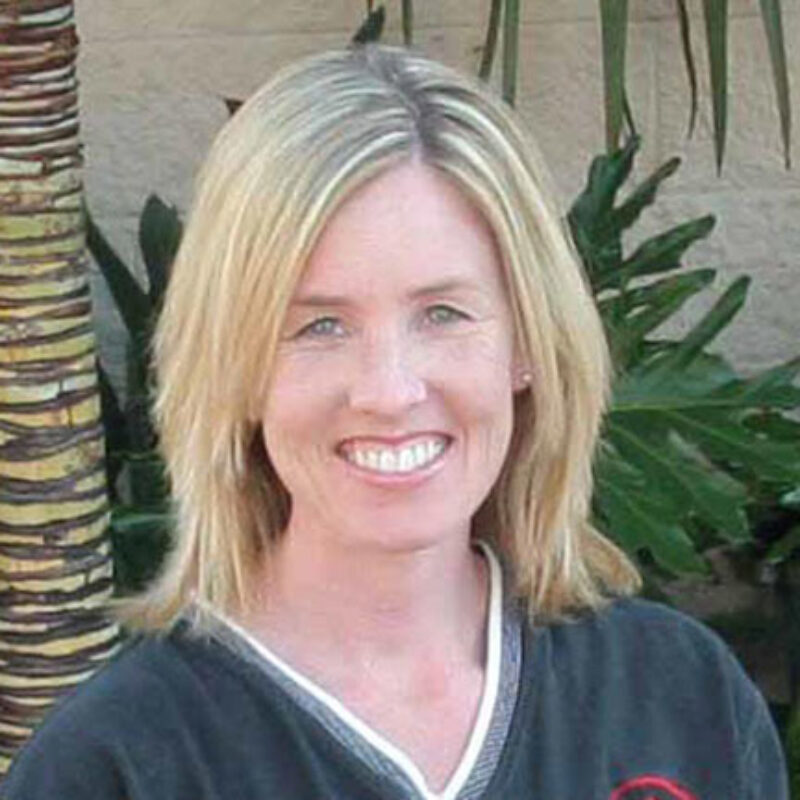 Education:
National Academy of Sports Medicine (NASM)
Certified Personal Trainer
Nursing, CSU Chico

Training & Specialties:
Sports specific training
Weight loss
Resistance Training
Kids Training

Experience:
Intern at Extreme Fitness and Sports (EFS) in San Jose, CA
Competitive soccer player

Personal History:
 I grew up playing numerous sports with a huge part of my childhood revolving around competing in soccer. Exercise and sports are amazing outlets for stress, and has helped me through tough times my entire life. I'm currently earning my degree in nursing at Chico State, so I am knowledgeable about the human body and public health!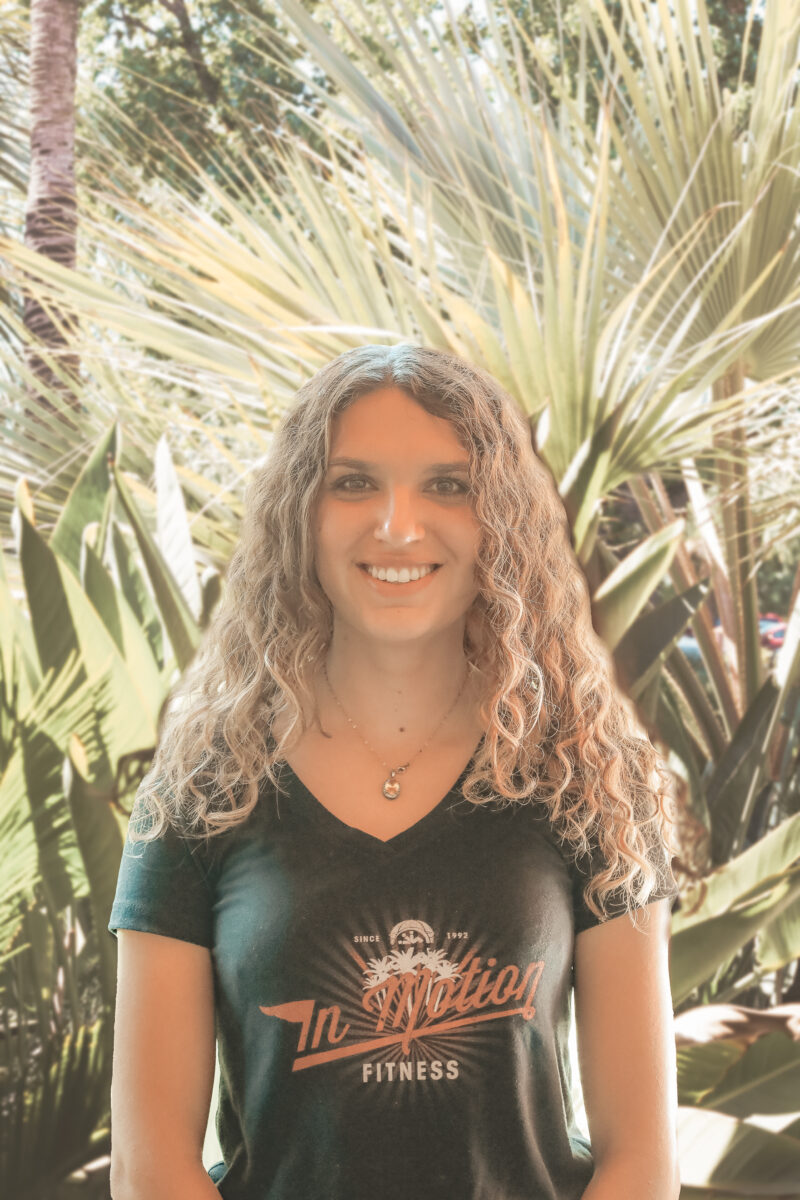 Education:
A.F.A.A. Certified Personal Trainer
Level 1 CrossFit Certified
Doctor of Education, University of the Pacific
M.A. Elementary Health C.S.U., Chico
Elementary, Secondary, Community College Credentials
B.A. C.S.U., Chico
Training & Specialties:
MOC Training
CrossFit Training
Education and Learning
Group and Synergy Training
Special Needs Clients
Young Athletes
Bosu Workouts
GTS Certified

Experience:
More than 30 years teaching at levels 4 - college
Personal Trainer at IMF 2010 - present

MOC Training
CrossFit Training
Body and Mind (BAM) Participant
Favorite Quote:
"Make each day count... Exercise so you can enjoy those days with more quality."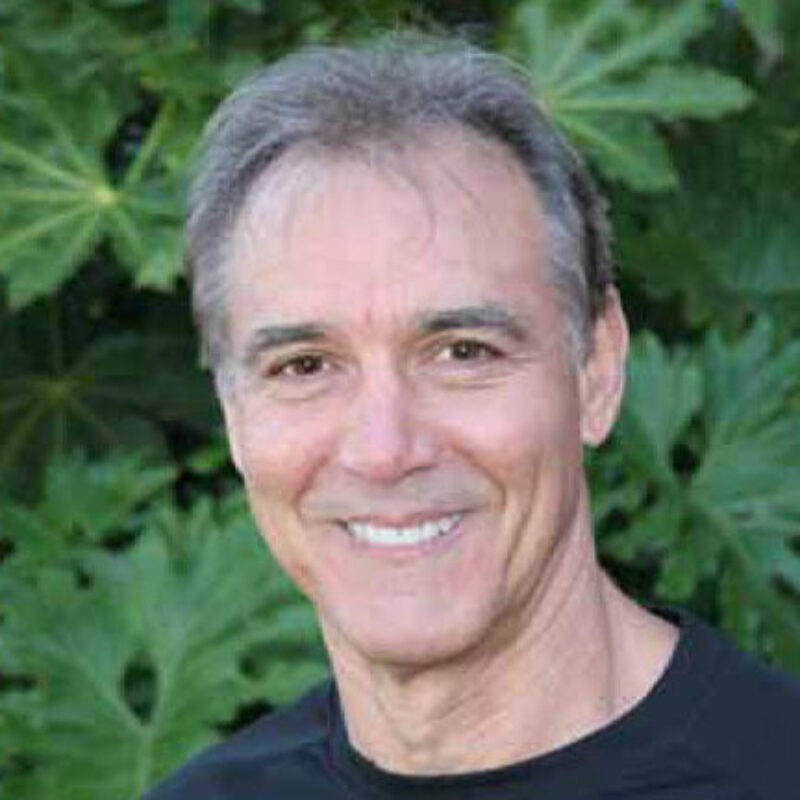 Education:
Bachelor of Arts in Kinesiology- Movement Studies.
Minor in Sport Performance
Minor in Entrepreneurship.
Training & Specialties:
NSCA-Certified Personal Trainer
Weight training
Sport specific training and conditioning (Lacrosse)
Experience:
I have been studying weight training for the last four years, as well as personally practicing different types of weight training and fitness. I also have coached girl's lacrosse ages ranging from 12 to the high school level.
Personal History:
I grew up playing soccer and lacrosse and played for the Chico State Women's Lacrosse team for the last four years. Once I entered college, I found that I have passion for health and exercise, specifically weight training, and realized I wanted to pursue this passion. Helping people has always been at the forefront of what I want within a career and I love that personal training combines my passion for exercise with my desire to help people.
Favorite Quote:
"The two things in life you have total control over are your attitude and your effort." - Billy Cox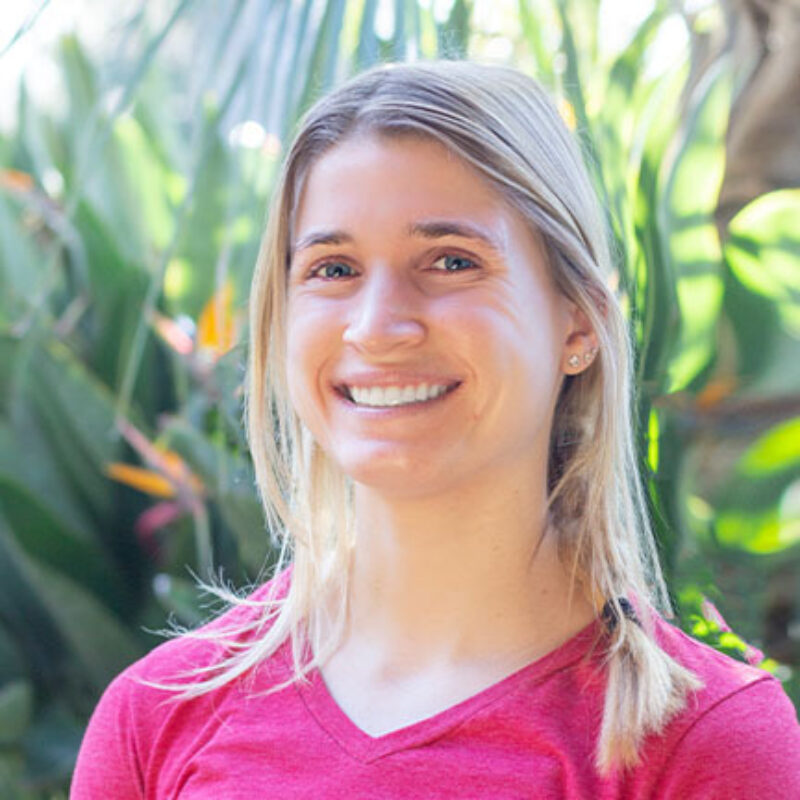 Education:
NASM Certified Personal Trainer
Kettlebell Kings Certified Coach
Living Fit Battle Ropes Fundamentals Certified
MODUS Group Training Coach Certified
Experience:
Personal Trainer at 24 Hour Fitness San Ramon
MODUS Group Training Coach
Training and Specialties:
Strength and Hypertrophy
Functional Training and Mobility
Sports Conditioning
Weight Loss
Personal History:
I began my fitness journey in high school through playing lacrosse and running cross country. After graduation, I enlisted in the United States Marine Corps, and served 4 years as a combat engineer achieving the rank of Sergeant. I was stationed on Camp Pendleton, California, and spent time overseas in Japan while deployed aboard the USS Essex. Throughout my time in the Marines I personally oversaw the physical and professional development of dozens of junior Marines. It was here that I grew a passion for helping people achieve their fitness goals. I pursued this passion further by becoming a Certified Personal Trainer working in San Ramon until I moved to Chico to study Mechanical Engineering at Chico State.
Favorite Quote:
"Earn it every day"
Education:
NASM Certified Personal Trainer
CSU, Chico BA in Philosophy
Training & Specialties:
Strength Training
Body Weight Exercise
Weight Loss
Nutrition
Experience:
Martial Arts
In Motion Fitness Personal Trainer
Personal History:
I am a Chico local with a desire to help those in my community. Before becoming a NASM certified personal trainer, I studied Philosophy at CSU, Chico, worked in fields as diverse as web design to agriculture, and traveled the word. In all my life experience, I have found fitness to be the most beneficial priority a person can have to increase their overall quality of life.
The ancient Greeks upheld the virtue of physical fitness as a key component to a good life and modern science confirms the ancient wisdom with studies showing a myriad of benefits. I have experienced these benefits personally. I struggled with depression, anxiety, weight gain, and was pre-diabetic. Through resistance training, running, and nutritional planning I was able to restore my sound body and sound mind. In doing so, I found a passion for helping others reach their goals. No matter what your current fitness level, I want to help guide you on your path to success.
Favorite Quote:
"Training gives us an outlet for suppressed energies created by stress and thus tone the spirit just as exercise conditions the body." -Arnold Schwarzenegger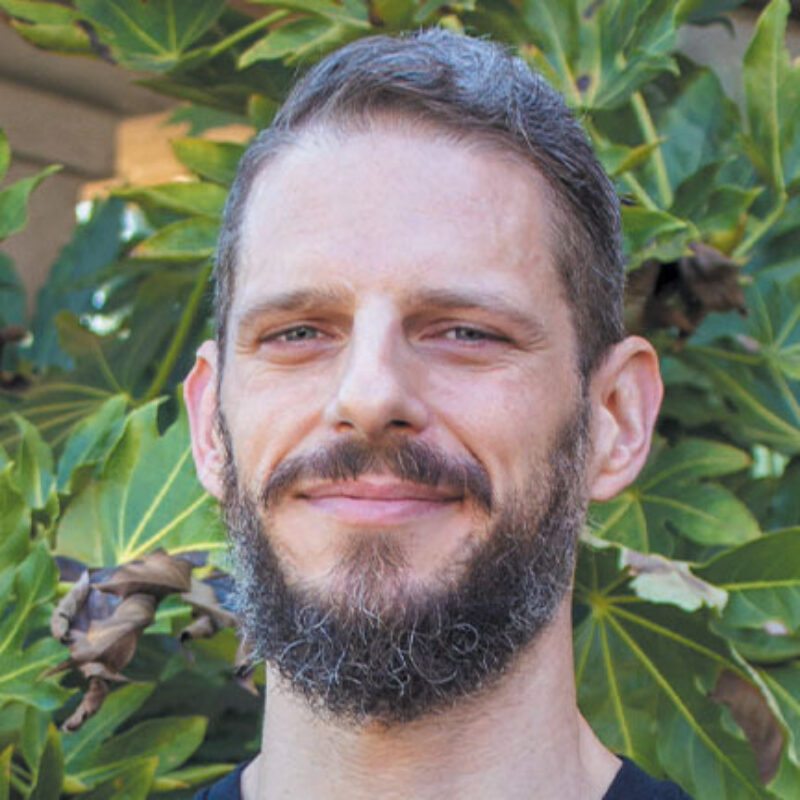 Education:
ISSA Certified Personal Trainer
ISSA Specialist in Strength and Conditioning,
ISSA Nutritionist
ISSA Certified Yoga Instructor
Specialties:
Strength & Conditioning
Football Conditioning
Senior Fitness
Personal History:
I have been involved with personal training since high school where I was trained for 3 years by my own personal trainer. This experience led me to pursue my own career as a personal trainer. I am very passionate about a healthy and happy lifestyle
Favorite Quote:
"It is health that is real wealth" Gandhi
Education:
BS Business Administration Management
MA Business Management and Leadership
NASM Certified Personal Trainer
Experience:
Activity Director for Chico State Challenge Club
Competitive track and field in high jump and hurdles
Competitive cycling, Wildflower Century
Specialties:
Pre/post natal
Personal History:
Mom of a 1 1/2 year old
Passionate about health, wellness, and fitness
Quote
"If it doesn't challenge you, it won't change you." — Fred Devito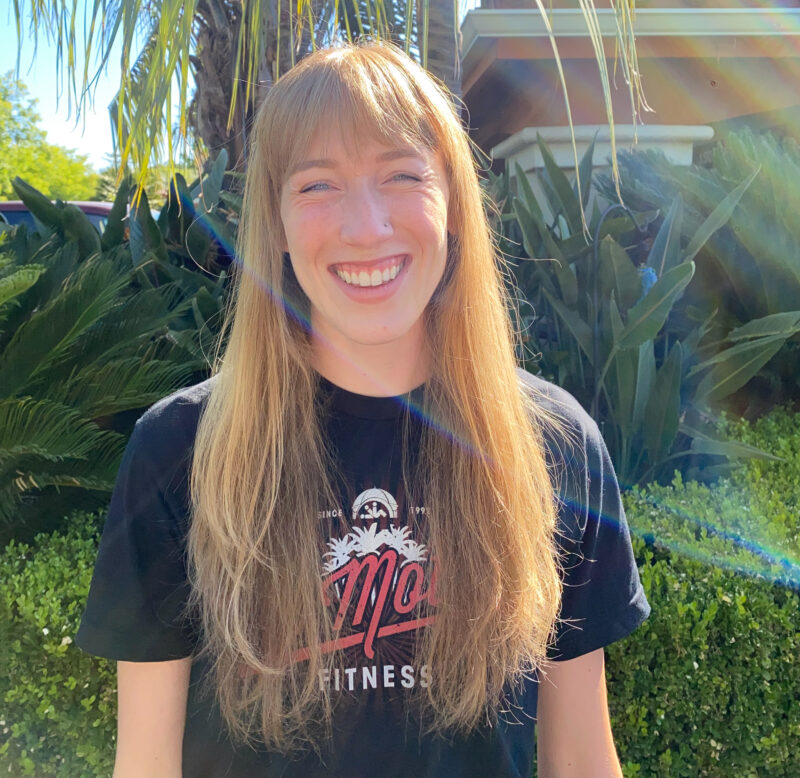 Personal Training Classes
Come join our friendly community environment and receive a great workout at the same time.
Who says there's no time to workout? This class is a full body workout in just 30 minutes! All levels are welcome with this "go at your own pace" style.
In this class we will cover how to learn/improve the general strength of our members through use of a barbell and other forms of resistance training. This is a USA Weightlifting certified club, so use of the Snatch/Clean & Jerk are prevalent during this class along with all other forms of squatting, pressing, and pulling. All supervised under the watchful eye of a USAW certified coach.
In this class we will increase the longevity in functional efficiency by creating an environment that focuses on functional movements performed at various intensities and time domains. Our aim is to improve metabolic conditioning, strength, and mobility by use of a barbell, gymnastics, kettle-bells, body weight, and numerous machines all under the watch of an experienced Coach. The intensity and class format are subject to change based on participants' needs and determined by the class Coach.
Interval training with a shot of InMoFit (30 minutes).
This class will help women build confidence in their form, improve general strength, and ease the nerves that come with starting resistance training. Exercises are, but not limited to squatting, pressing, pulling supplemented with use of barbells, dumbbells, kettle-bells, body-weight, and machines. The class will be instructed by women who hold a passion for lifting weights and have an extensive background to go with it.
It is our mission to provide a more enjoyable life for our seniors by expanding their awareness and involvement in health and fitness. Here at In Motion Fitness, we will help you identify your health and wellness goals and provide you with the opportunities necessary to help you live a healthier, more active lifestyle. We believe that you are never too old to exercise… bodies In Motion STAY In Motion!
Monday | Wednesday | Friday - 8:00am-1:00pm
Our senior wellness program is designed for everyone over the age of 60 including people with: Cardiopulmonary Disease (including heart attack, stroke, hypertension, COPD, etc); / Diabetes / Joint Replacements / First time exerciser intimidated by equipment or exercise in general / Seniors looking for extra motivation, accountability and assistance. After a consultation with our Exercise Physiologist, you will be eligible for the Fitness Floor Program located on the West Wing at In Motion that includes:
An individualized fitness program based on medical issues and personal goals
Workouts are in a group setting which is social but your workout is independent under ongoing supervision on the equipment located on the West Wing
Our educated staff will help you progress safely and effectively and will be available to help answer questions and provide assistance as necessary
Ongoing supervision provides accountability and motivation
Being a part of Senior Wellness provides a social outlet while being proactive in living a healthier lifestyle that incorporates more movement and exercise
Tuesday | Thursday - 10:15am-11:00am in the Personal Training Studio
If you have mastered the Senior Wellness Program and are ready for the next challenge, this personal training class may be for you! Your mind, body, balance and agility will be challenged in this fun interval training class. Take your fitness to the next level!
Our senior friendly classes are designed to offer you a variety of class options so you can find the right fit for your interests and physical ability. These classes are a great way to get moving, meet some new people, and workout with a group under the guidance of an instructor.
Check out our amazing pools and aqua classes:
The water is an amazing modality for exercise, offering resistance from the water without the pull of gravity. There are adult only designated water walking/swim times where you can exercise independently and there are a variety of fun aqua aerobics classes to choose from!
Classes in our beautiful Yoga Studio:
Yoga classes-choose from Gentle Yoga, Gentle Flow Plus Meditation, Chair Yoga and Tai Chi. Find the right fit to work on your balance, flexibility and full body movements.
Every body comes with different issues, needs and abilities. In Motion Fitness has a wide-range of strength and cardiovascular equipment for you to choose from so that you can find what works best for your body!
For cardiovascular exercise you can choose from our Nusteps, upright and recline bikes, treadmills, rowing machines, standing and seated Octane elliptical and more!
For strength training we have a lot options and you can choose from a few different lines of strength equipment.
Our Lifefitness equipment is the primary equipment used for Senior Wellness and is very user friendly with no adjustments outside of choosing your resistance.
Our new line of Matrix equipment is also a great circuit on the main fitness floor. It is user-friendly with simple adjustments and small weight increase increments.
Yo Fit
Our unique Yo Fit! Program offers kids the chance to work out alongside their parents. The program is designed for children ages 7-13 years old. Kids Weight Training and Fitness Cardio on Youth-Safe Equipment. Learn safe and proper exercise technique with specifically designed fitness programs.
Please contact Lori Pine at 530.343.5678 EXT 128.
We bring imagination & innovation to your fitness journey
Internationally acclaimed and locally voted Chico's best health club for 29 years and running.